She left them with a computer and a tablet on a couch out in the hall; but, as Romero told Buzzfeed, she was filled with "anxiety about it because I knew they weren't going to sit still."
"To get the test complete, it's going to take a miracle," the Army ROTC student at the University of Louisville thought to herself.
That "miracle," it turned out, would come from an unlikely place: Her college professor -- who also became her emergency babysitter.
In this viral photograph snapped by classmate Victoria Henry, U.S. military history professor Dr. Daniel Krebs is pictured babysitting Romero's young daughter and son while she finished her exam.
Romero, 28, told Buzzfeed that her 4-year-old son, Marcus, had started banging on the door in an attempt to get her attention mere moments after she started her test.
When she went to placate him, Romero says Dr. Krebs followed her out into the hall.
"I thought he was going to ask me to leave," she said.
But instead, the professor surprised her with an unexpectedly thoughtful offer.
For the next 45 minutes, Krebs did his best to entertain Marcus and his sister, 5-year-old Mikayla. He admits, however, that he was a "bit out of his element" with the two kids.
"The little boy knew the names of the [Teenage Mutant Ninja Turtles] and he's yelling out these Italian names," the professor told ABC News. "I didn't know who he was talking about. And the girl climbed on my shoulders and pulled my hair. But, apparently, I was so distracted that I didn't know people were taking photos of me."
Henry, who captured the sweet moment on camera, wrote on Facebook that she had been extremely touched by the professor's gesture.
"Such a kind and caring act," she wrote on Facebook. "My heart is warm tonight."
On his part, however, Krebs insists he didn't do anything special.
"A person like Monica, she's a non-commissioned officer going to school, she's a mom of two kids. I mean that's the kind of thing that's really impressive," Krebs told ABC News. "Me handling her kids for 40, 45 minutes, that's not impressive."
It seems, though, that the professor made quite the impression on at least two young fans.
Romero said her two kids had "a lot of fun" with Krebs, and want to return to class with her.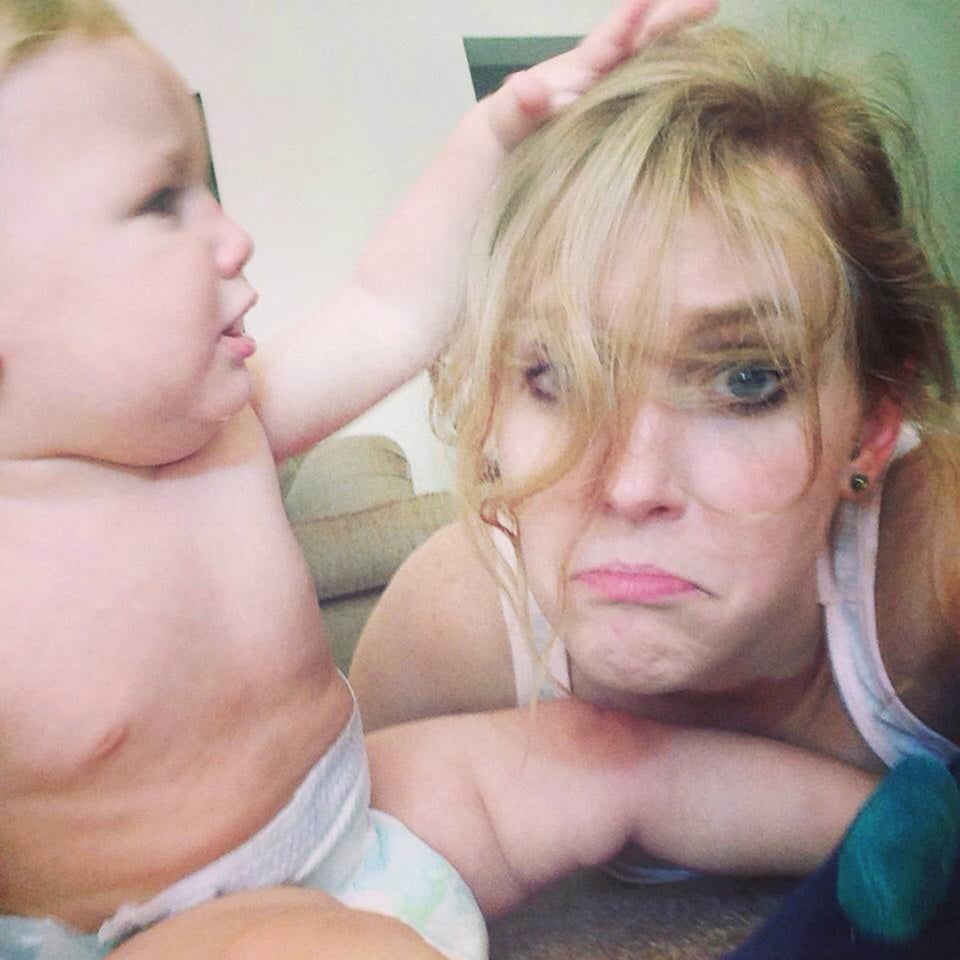 Moms' Honest Parenting Selfies
Related