Jennifer Freyd, a longtime researcher and advocate against sexual violence, has been pleased to see so much focus in recent years on campus rape. But the University of Oregon psychology professor has also been worried.
As a record number of universities have come under federal investigation for allegations that they mishandled rape and harassment cases, it seemed like every week a new app, consulting group, conference or educational program cropped up to help colleges improve their responses to sexual assault ― as long as the schools were willing to pay a price. In some cases, including at UO, Freyd said, schools would rather spend close to six figures on a product that promised to address the problem than engage with faculty to devise their own program.
"I am very concerned about the profiteering going on," Freyd told The Huffington Post. "I don't think people should be making businesses out of responding to college sexual assault and getting rich off it. It strikes me as very dangerous ― as soon as you have a profit motive in there, it's risked to corrupting. You should not get rich over people getting raped."

Rather than sit idly by, Freyd and a group of 22 administrators and researchers have quietly been meeting to take matters into their own hands. The result is a group called the Administrator Researcher Campus Climate Consortium, or ARC3.
This week, ARC3 plans to release a campus climate survey online that any college can use free of charge. This survey can help assess how many students experience sexual assault and harassment, as well as their perceptions of how their school handles these issues. Getting a better understanding on those things can help a school be proactive and even prevent students from being raped in the first place, say experts, activists and advocates.
ARC3 has also gathered the best studies related to campus rape and will distribute them on its website.
"You should not get rich over people getting raped."
In general, "campus administrators are kind of clueless," said Janet Hyde, a University of Wisconsin-Madison women's studies professor involved in ARC3. "The relatively less-informed ones will say, 'Oh, great, I'll pay $50,000 to a consultant and it'll solve all my problems.'"
Hyde said she can't recall another time researchers, frustrated by current approaches to an issue like campus sexual assault, banded together to take things into their own hands.
"This was institutional research that wasn't going right and an alternative to the institutional research was created," she said, "and that's very rare."
ARC3 includes the leading researchers on college sexual assault, including Mary Koss, whose work in the 1980s has been credited with coining the phrases "date rape" and "campus rape," as well as helping inform our understanding of them. The group also counts Noël Busch-Armendariz, who's leading what is shaping up to be the nation's most comprehensive college rape study, among its members, as well as Bucknell University psychology researcher Bill Flack, who just left this week to begin work on addressing sexual harassment and assault at European universities.
"It just seems to me, it's better if everybody's on the same page and working on the same issue," Flack said. Some schools may have "concerns about bad PR, but I think the places that are gonna do this in a smart way realize that being straightforward and above-board about all of this is how to get out ahead of the issue."
"You Can't Just Ask A Student, 'Have You Ever Been Raped?'"
Last fall, the Association of American Universities, an elite higher education trade group, pushed schools to use a campus climate survey it was developing.
Many researchers, including Freyd, bristled when it was introduced. The survey was being designed behind closed doors and would be deployed by the research corporation Westat. The cost of using the survey was $80,000, and schools couldn't see it before committing. There was also no promise that results from individual campuses would be published ― which might be appealing for a school trying to hide incriminating student responses, but would not benefit the greater mission of addressing widespread campus sexual assault.
"They are very sensitive topics, and it's not easy to assess correctly," said Kevin Swartout, a Georgia State University professor overseeing the results of ARC3's surveys. "You can't just ask a student, 'Have you ever been raped?' or 'Have you ever committed rape?' They're never going to endorse it even if it has happened, because there's a stigma. You need to be very careful."
The coalition against the AAU survey steadily grew to about 60 researchers. Some members floated the idea of creating their own survey, "to not just complain about it but provide an alternative," Freyd said.
Around the same time, a group of professors began planning a forum at GSU to discuss college sexual assault. Word spread, and over two days in October, a group of 50 researchers and university officials gathered with staff from the U.S. Department of Justice and the Centers for Disease Control and Prevention.
The protest against the AAU survey inspired a follow-up meeting in February, where 22 people formed ARC3 and created their own climate survey, which is currently being tested on four campuses: UO, GSU, Bucknell and the University of North Carolina at Greensboro.
By taking matters into their own hands, ARC3 members were able to address the specific concerns of people who actually work in higher education. Faculty tend to be frustrated by working in isolation on their campuses; administrators frequently complain about unfunded mandates around sexual violence from state and federal lawmakers and seek to maintain some autonomy over how they deal with it.
"It's very difficult for any institution to have to take the time or the resources to do all the necessary literature review -- we basically did that for them," said Jacquelyn White, a UNC-Greensboro professor in ARC3.
UO's survey results were publicly released on Aug. 24, and are already yielding responses from administration. After learning that the survey found 57 percent of female law students at UO had experienced sexual harassment, law school deans arranged for an open meeting this week to hear student concerns.
While a school may still incur costs by distributing the survey to its students, doing so evens the playing field, the group's members insist, because a struggling liberal arts college or underfunded state university can a issue climate survey without contracting a for-profit firm.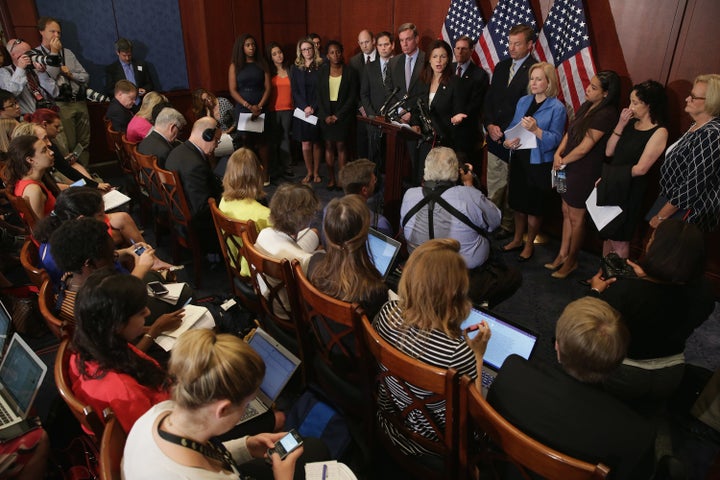 Letting Admins In
Freyd was hopeful about including administrators in their effort, but admits she was initially "still sort of nervous."
She changed her mind for good when an administrator approached her at the first ARC3 meeting. The admin had brought with her an article Freyd had worked on about institutional betrayal -- essentially, trauma from a school or authority mistreating a victim of violence -- and said she wanted to include institutional betrayal in the survey, something Freyd thought was "so different" than what she'd previously experienced.
Each of the professors and administrators interviewed for this story agreed that ARC3 only works because of the collaboration. After all, the main goal of their survey is to be a tool for college administrators, Freyd explained.
"When we work in silos, it can be difficult to move the work out of the academic realm and into the administrative side," said Karol Dean, a dean at Mercy College in New York, who's also in ARC3.
"You've got a window of opportunity to make change."
Louise A. Douce, special assistant to the vice president of student life at The Ohio State University, said she's trying to bridge any divide between administrators and faculty. She said the work ARC3 is doing is only possible right now because of all the national attention to campus rape.
"When there's a crisis, or something is perceived as a crisis, you've got a window of opportunity to make change," Douce said.
In their decades of research on sexual violence, many of the professors agreed, nothing like this has happened before.
"I do feel like some amazing things have been happening in terms of societal awareness," Freyd said. "I don't know what really tipped things over, but we haven't lost that momentum of awareness."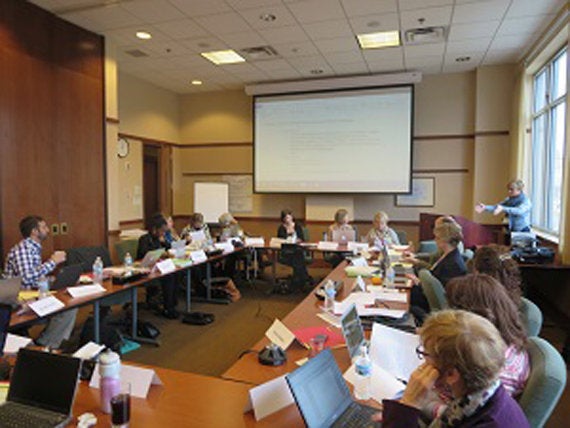 Related
Popular in the Community