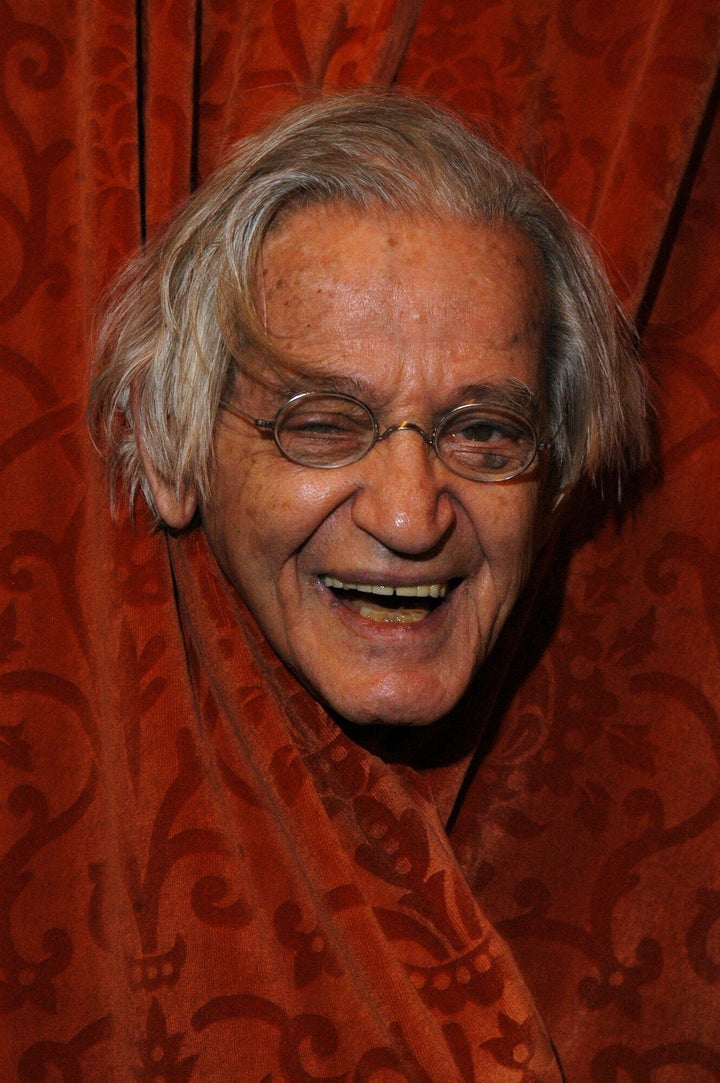 97 year-old standup comedian Irwin Corey, aka Professor Irwin Corey,The World's Foremost Authority, spends his day at a red light on East 35th street, navigating his walker through traffic asking drivers for spare change and selling discarded newspapers.
But the Professor isn't poor. In fact, around the corner he owns an apartment he tells The New York Times is worth $3.5 million.
All the money he gathers panhandling (about $100 a day) goes to a charity that sends medical supplies to children in Cuba.
And although the Professor claims he does it because he wants to help people, it also seems like he's not ready to stop performing.
The Professor's wife of 70 years passed away this spring and he tells The Times that selling newspapers helps him take his mind off the loneliness.
For a fuller portrait, The New York Times recently caught up with this New York City legend for its Street Takes video series:
Related
Popular in the Community