A psychology professor says she could go to jail for life because 18 years ago, her boyfriend killed her alleged rapist.
Norma Patricia Esparza, 39, says she was forced to point out her alleged rapist, Gonzalo Ramirez, before he was killed, CBS reports in the video above. Now, Esparza, a professor who lives with her husband and 4-year-old daughter in France, is scheduled to appear before a judge Thursday in Santa Ana, Calif. Prosecutors are expected to ask the judge to revoke her bail before she goes to trial for first-degree special circumstances murder.
Prosecutors say that in 1995, as a sophomore at Pomona College, Esparza went to a bar in Santa Ana, Calif. bar with a group and identified a man she said had raped her in her college dorm, the Los Angeles Times reports. Hours later, the man was found dead, beaten and hacked with a meat cleaver.
Esparza says her ex-boyfriend Gianni Anthony Van forced her to point out her alleged rapist and then asked her to conceal his crime for nearly two decades. Prosecutors say she conspired to commit the killing, even though she did not actually carry it out.
Esparza claims prosecutors originally told her she was not the target of the investigation and that now that she has cooperated with their investigation, she's being pressured to plead guilty to a lesser charge.
"The principle of what they're asking me is to plead guilty to something that they know I am not responsible for," Esparza said outside the Santa Ana courthouse with her husband and 4-year-old daughter Thursday, the Associated Press reports. "It would essentially be a lie."
Prosecutors said defendants often deny the crime they are charged with.
"She wants to try this case with the media," Susan Kang Schroeder, chief of staff for the district attorney's office, said to the AP. "We filed this case because we have the evidence to prove this case beyond a reasonable doubt."
If convicted of murder, Esparza faces the possibility of life without parole. More than 600 people have signed a petition on change.org urging prosecutors to drop the case against her.
Clarification: Language has been amended to reflect that Ramirez had not been convicted of any crime.
Before You Go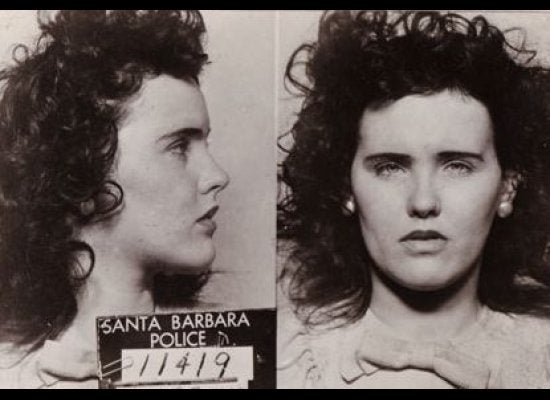 10 Major Crimes That Shocked the Nation (SLIDESHOW)
Popular in the Community