Nicholas Drapela, an Oregon State University faculty member and vocal critic of climate change, was fired without explanation from his job, KVAL reports.
On May 29, Drapela received a call in his office from the department chair, who read him a prepared statement and informed Drapela that he would need to return his office key.
"An absolute shock," he told KVAL. "I had no idea anything like this was coming."
Drapela says he was "blindsided" by the firing, and when he requested to know why he was fired, he says he was referred from school official to school official in circles.
"The fact of the matter is that it is now two weeks since I was fired and no one has had the cajones or the common courtesy to even tell me why," Drapela says.
Drapela, who had been teaching at OSU for ten years, has published numerous textbooks in his field. In 2004, he received the Loyd F. Carter award for being an outstanding and inspirational teacher. The Daily Caller also noted he has a relatively high rating on RateMyProfessor.com.
"He was just, he was a great professor," former student Charlene McGrady told KVAL.
Drapela was a vocal denier of climate change as man-made, and his views were anything but secret. In a slideshow presentation, "Global Warming Cracked Open," Drapela says, "Global Warming doctrine is no longer just a scientific theory; it is a populist social and political tool."
The same slideshow suggests global warming is part of a "new world order" and an attempt to establish "global governance," and the only reason people don't link it to solar flares is because they can't make money off of it.
Opinion among Earth scientists is nearly unanimous that man-made climate change is real. In 2010, a report in the Proceedings of the National Academy of Sciences journal found 97 percent of scientists agreed "greenhouse gases have been responsible for most of the unequivocal warming of the Earth's average global temperature in the second half of the twentieth century."
After Drapela's dismissal, fellow critic of anthropogenic climate change, Dr. Gordon Fulks, began distributing an open letter defending Drapela.
"Can it be that a university whose motto is 'Open minds. Open doors.' cannot abide even one faculty member who disagrees with their dogma?" Fulks asks in the letter.
Drapela received his B.S. and Ph.D. from Oregon State University. His research interests include climate change and enzymatic transformations in organic synthesis, according to his page on the university website.
Before You Go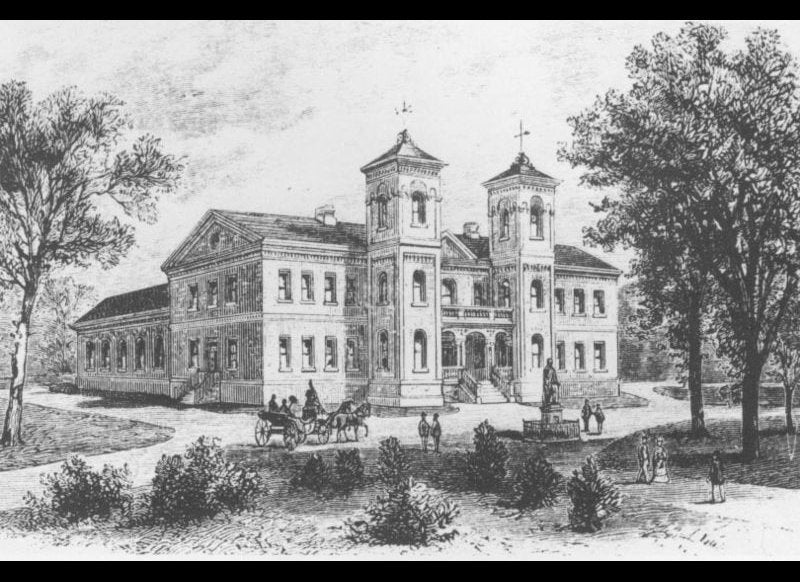 The Evolution Of The Dorm Room
Popular in the Community