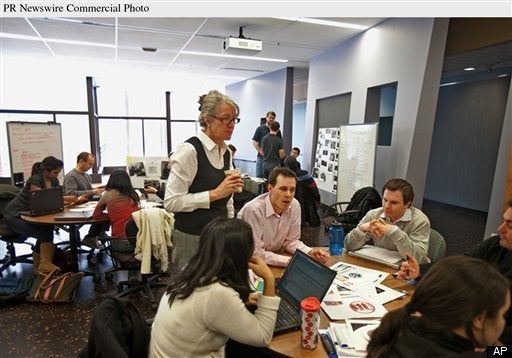 According to a recent study by the American Association of University Professors, 2009-2010 college faculty salaries saw their smallest change in 50 years with an average increase of 1.2 percent.
The survey found that average salary levels actually decreased this academic year at a third of colleges and universities, compared with 9 percent that reported lower average salaries in the previous two surveys. Private and church-related universities reported shrinking average salaries more often than public institutions.

Over all, the average salary for a full professor was $109,843, compared with $76,566 for an associate professor, $64,433 for an assistant professor, $47,592 for an instructor and $53,112 for a lecturer. At every type of institution in almost every class of faculty, men were paid substantially more, on average, than women.
According to Inside Higher Ed, Harvard is the highest-paying private institution with an average professor salary of $191,200 and the New Jersey Institute of Technology is the highest-paying public institution with a $151,500 average.
Inside Higher Ed notes that the survey did not include part-time faculty members, whose salaries suffered as well.

While there are no national data, many anecdotal reports suggest that part-time faculty members weren't seeing many salary gains this year, and were in fact experiencing many lost sections, with corresponding lost income. None of that adjunct economic dislocation is reflected in the survey.
And the Times points out that while faculty salaries have tightened, college administrative salaries are growing at a faster clip across the board.
Related
Popular in the Community