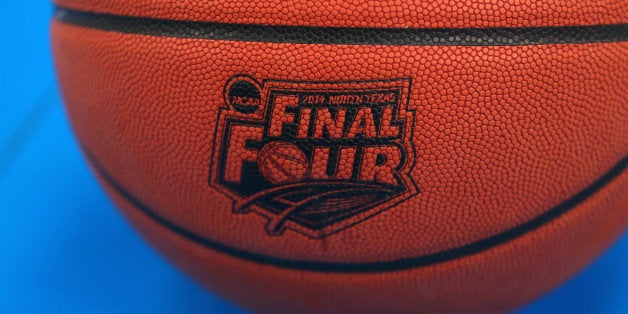 The group, which is calling itself the College Athletes Rights and Empowerment Faculty Coalition (CARE-FC), released a statement in which it explained at length why the professors had decided to come together.
"For decades, the athletes who serve as the centerpiece of the college sport business have been denied access to fair compensation ... adequate health care protections … and avenues to shape, contest, and respond to the rules imposed on them," the statement reads in part. "As scholars who have studied these issues for many years, we are deeply troubled by the failure of higher education and college sport officials to acknowledge college football and men's basketball players in major programs as employees with rights to bargain collectively."
The coalition, which consists of 19 professors, at least one of which has blogged for The Huffington Post before, has focused its efforts on football and men's basketball because, they say, the NCAA and universities themselves openly admit the pressures on and time commitments of the players in those sports are different than the pressures on other student-athletes.
"We firmly believe there will be no genuine reform in the college sport industry until college football and basketball players are accorded status as employees with the attendant legal and civil rights that accrue," the statement reads. "To that end, we stand behind and with college football and men's basketball players in their efforts to be treated humanely and with dignity."
When it comes to convincing the court of public opinion, the coalition has its work cut out for it. According to a recent HuffPost/YouGov poll, only 33 percent of Americans currently support the idea of paying college basketball and football players, while 46 percent oppose the idea and 22 percent say they are unsure.
When asked about the coalition, Stacey Osburn, the NCAA's director of public and media relations, told HuffPost that the NCAA vehemently opposes classifying student-athletes as legal employees, instead focusing on recent improvements the NCAA has made to its current system, such as "ensuring scholarships are not revoked for athletics reasons and more stringent concussion management requirements."
"We strongly disagree with the notion that student-athletes are employees," Osburn wrote. "While improvements need to be made, we do not need to completely throw away a system that has helped literally millions of students over the past decade alone attend college."
"We want student-athletes –- most of whom will never make it to the professional leagues –- focused on what matters most, namely finding success in the classroom, on the field and in life," she added.
The NCAA recorded nearly $1 billion in revenue in the 2014 financial year and ended up with a $80.5 million surplus. The nonprofit association says it invests 90 percent of its revenue directly back into its student-athletes.
Related