Kimra Bettasso is a Financial Consultant and Founder of 401k Retire Logic and 401k Legit. Ms. Bettasso has created a company that draws on her wealth of experience in the financial industry to help clients understand the many paths to financial security in retirement. Since founding the company, Kim Bettasso has disseminated a great deal of information through a number of multimedia platforms, as the company has posted a variety of investment-focused modules on the 401K Legit YouTube channel. Her work covers a variety of topics for clients that include pre-tax and post-tax contributions, diversification and asset allocation, vesting, company matching contributions and investing in the 401K.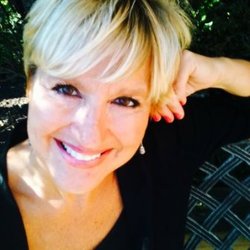 I asked her about her unique approach to this market.
What is your company really about?
"It became increasingly clear to me that there are a lot of people who know that they need to have a plan for retirement that involves investing strategies but simply do not understand how to put that plan into action. Through 401k RETIRE LOGIC we aspire to simplify the available strategies so that clients are able to make sense of them and can work with us on creating the most beneficial plan based on their unique needs."
What sparks your drive and has been most satisfying?
"My passion for educating my clients on their options in retirement. This fuels my drive every minute of every day. There is not one single most satisfying moment, only many moments of gratification from each client's appreciation for everything you have done for them."
How do you make a difference in a person's life?
"Retirement looks different to each person. Many factors go into the equation of building an income for life in retirement. It is vital to know everything you can about each person's expectations of living in retirement. That becomes the foundation their retirement plan. It's fun and can always be achieved! Some people just may have to work part time in retirement to accomplish it, but overall they have the peace of mind knowing they can retire. That's my goal."
How did you build your business?
"I'm old school when it comes to building my business. I call on people, either in person or on the phone and introduce myself and ask for an appointment to explain how I can help them. It didn't take long. People are more receptive than you think when they sense your integrity and honesty. Today my client's refer friends, family and co-workers. This is the best compliment a business owner can receive."
How do you see your business changing?
"I am very excited to see that so many young people are interested in long-term financial security. Social media is the medium they now use to learn about investing. But even I was surprised by the demand that we have experienced since founding 401K Legit. We knew we needed to educate people differently than in the past. We developed a You Tube Channel as our venue. Social media is definitely a focus of ours and we will continue to develop and market new clients through the internet."
Calling all HuffPost superfans!
Sign up for membership to become a founding member and help shape HuffPost's next chapter