She is always dancing, so we were lucky enough to get her to slow down for a bit to talk about her remarkable life.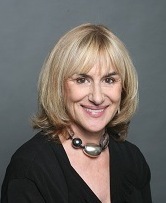 Linda Langton runs Langtons International Agency, a boutique literary agency, specializing in non fiction, commercial and literary fiction and young adult, and Book Marketing International, which helps authors through all stages of publishing - from an idea to a finished book and then helps authors sell their books both commercially or through self publishing. If that weren't enough, she has just launched Langton's International Memoir, a ghostwriting service that matches a professional writer or editor to help people leave a legacy for their families or a book for their business, as she says, "we help people write their book in a way that both reflects their personal style and connects with their target audience."
Now you see why we say she is always dancing.
Listening to Linda is inspirational. She knows her industry and has successfully guided writers through it for the past fifteen years. She is a soft-spoken woman who lives in New York, by way of Great Britain and Australia. We think we learned more about the ins-and-outs of the current state of the publishing industry in our two-hour conversation than we ever knew - and we've been writers for as long as we can remember.

"I love books. I love going to bookstores and the feel of books in my hands. I I think, despite all the electronic conveniences traditional books still mean something. These are still my first love."
You could hear the passion and affection for books and reading in Linda's voice. It explained her rationale for becoming a literary agent in the first place. Nevertheless, she is realistic as to what is occurring in the publishing industry and why she expanded her services into new venues related to the industry as well. With publishing showing an increase in soft and hard cover books, as well as the large e-book market is (510 million sold in 2014) there is still a huge market for hardcover books (568 million) and paperback (942 million) as well.
"Over the past five years publishing has changed. While there are more books being written and sold. E-books and audio books have changed the nature of how the public reads. But the good news is that everyone is reading more. I just wish there were more physical bookstores, especially in the United States. I prefer holding a real book, and many other people do as well, so my focus of the literary agency is to get as many books commercially published through traditional publishers as I can. Recently I was in London and when I was on the tube, I noted that the number of actual books people were reading seemed to outnumber the electronic kind nearly 2-to-1. It would be great if we could get that percentage here in the US."
Linda also feels that a good writer, with passion and prowess, can come from anywhere. Her slush pile is bombarded daily and she answers everyone who writes to her requesting that she reads their books.
"Everyone has a story to tell and in today's market, there is room for all sorts of stories. And even though we are a successful boutique literary agency, we realized that we couldn't just depend on the big publishing companies for our successes. Not all stories will find a home commercially but should be published nonetheless. That's why we've diversified and offer a wide range of services. So everyone's book will find a proper home."
So what is Linda Langton's story?
"I believe that you have to live your dream," she says simply.
And this is certainly a woman who has striven to do that all her life. From the time she was twelve, she dreamed of living in New York. So, fifteen years ago, she packed her five suitcases and moved to a town where she knew no one, and snow fell while the sun was shining.
Linda's dreams of New York really began in Manchester, England. She is the daughter of the youngest Lord Mayor of Manchester, Bernard Sydney Langton, who always encouraged her to follow her dreams. Her father started as a pharmacist, but concentrated instead on politics, to become Lord Mayor in the 1960's. Her father believed in equality for his fellow man and co-founded the Race Relations Board of Great Britain, She learned from her father the importance of helping others.
"My amazing family let me follow my dreams and allow nothing to stand in my way. I am a very positive person and believe that the glass is three-quarters full. Life's a wonderful journey and you learn as you go along, but you always, always move forward. You have to keep dancing!"
Prior to coming to America, Linda spent many years in Australia. With her partner, she co-founded The Ink Group, Pty Ltd. From a $5,000 start up this $50 million international calendar, book, and greeting card company had offices in Australia, New Zealand, the United States, and the United Kingdom. From producing 3000 greeting cards a year, including The Far Side, Recycled Paper Greetings, Boynton, Star Wars, Monty Python and more, and over 230 calendars a year, the Ink Group's products were sold throughout the world. It also introduced Linda to the ins-and-outs of publishing.
Linda was the New South Wales Business Woman of the Year, inducted into The Australian Business Women's Hall of Fame, and is a member of the International Women's Forum, and Women's Forum of New, Of course, if you asked Linda where she lived during the Ink Group years, she'd tell you "On United Airlines," since she spent most of her time traveling to the various countries in the world as publisher for the company from her bases in Australia and London.
After selling The Ink Group, she relocated to London, New York which still beckoned. Her early years in New York were spent establishing herself as both an agent and consultant. She was consultant for the Museum of Modern Art working on specialty calendars from their wealth of images, and one day a writer asked her if she would be their agent and she agreed and the rest is history.
"I've never believed there was a glass ceiling. No one ever told me I couldn't do something, so I just did it. I had no idea that publishing was a 'closed world', so I knocked on doors, made calls and started being an agent for my clients. It was a challenge!"
Over the years, Linda has successfully represented a wide range of clients. Recently, she was responsible for selling the book Trumbo, upon which the award-winning film of the same name was based. It was quite a challenge to get the book reissued, as it was written in the late 1970's and the author, Bruce Cook, had passed away. However, working with his widow, Linda was able to land a publisher within two days and get the book published in time for a tie-in to the film.
She recently sold Art in the Blood, by Bonnie MacBird,the first in a Sherlock Holmes trilogy to HarperCollins UK (September 2015) which has become a best-seller and recently sold internationally to 16 countries
Langtons International Agency is also moving towards book-to-film deals and has focused on finding viable and commercial books that will translate to film or television series. Obviously, the success of Trumbo has spurred this new area for her agency. Dancing on Her Grave: The Murder of a Las Vegas Showgirl, by Diana Montané and Carolina Sarassa, will soon be a Lifetime movie as well.
"I work hard for my clients. If I take on a project, I'll see it through to the end. It brings me great satisfaction to help people to bring books up to commercial standards, and then to get them into the right hands for publication." Linda' soft voice became more forceful. "I pride myself on my tenacity as well as my ability to sell a project. I don't give up."
Linda envisions providing all manner of services to her prospective clients. These range from traditional commercial book representation to editing services, assessments, layout and design options for authors wanting to self-publish.
"I've been in publishing one way or another for 30 years and realize that there are a variety of paths to help clients reach their publishing goals. These days, traditional publishing companies want a manuscript to be 99% complete before they accept it. I will refer a client to their own editor, or to our Book Marketing International division, if I see potential that hasn't been achieved as of yet. You don't have to accept our editing or design services, but it is important to find a professional to help. This is especially true for anyone self-publishing to make sure your book stands above the rest if you want to get it noticed."
With the introduction of Langtons International Memoirs, Linda has added another component to her company's comprehensive services - writing.
"I match mostly New York bestselling editors and ghostwriters to clients and have them work together to write and edit all type of memoirs. Whether telling a celebrity's story, leaving a legacy memoir for their family, or having a business CEO relate their company history and successes and to use their book instead of a business card., I am excited to offer this service and no matter what, I'll get it published."
Linda believes, "You have to keep dancing. Never look back, always forward, work through your problems, learn from them, and again, just keep dancing."
For Linda, we can tell you, with respect and admiration, that the music never stops.
Related
Popular in the Community