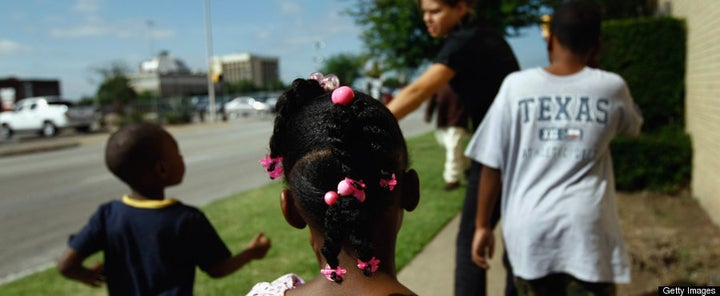 Americans who ditch retail banking due to higher fees this year might look for inspiration to a surprising group: low-income African American women with kids and no college.
Last month, JPMorgan Chase CEO Jamie Dimon made headlines when he estimated that roughly five percent of today's banking customers may be pushed out of the retail banking system by banks that charge higher fees in response to recent regulations. Last week, Citigroup Chief Executive Vikram Pandit echoed Mr. Dimon's comments.
If they are right, this new five percent will be joining a big group -- 60 million Americans -- that lacks adequate access to retail banking. Mr. Dimon warned that the newly unbanked might fall prey to check cashers and payday lenders. But a growing chunk of today's under-banked are adopting better alternatives online, especially reloadable prepaid accounts with favorable features and terms.
As CEO of a company in prepaid category, I thought I'd compare our online demographics with the big banks to look for patterns in anticipation of seeing more people join the under-banked ranks soon. In the interest of being fair, I also looked at the numbers for one of my biggest competitors.
The tool I used is Quantcast, a service that tracks top websites, including The Huffington Post. Quantcast information is reputable and public, but there are caveats. My company gives Quantcast access to our website to accurately measure visitor traffic. This is not the case with bankofamerica.com, chase.com or walmartmoneycard.com, so Quantcast estimates visitor information for those sites. Still, the numbers provide an overall sense of the trends.
One Quantcast metric compares a website's visitors to the US online audience as a whole. Here are the categories where the selected traditional and alternative banking sites are the most over-represented compared the US online average for the past six months:
Traditional Online Banking
Alternative Online Banking
What jumps out is how the group that is most over-represented for using alternative online banking comprises African American mothers with no college and incomes below $30k. People adopting online financial services are ahead of the curve. And people adopting newer, alternative services are true early adopters. In the high-tech world where I've spent my career, ahead-of-the-curve early adopters rarely fit this profile.
This group represents what Visa characterizes as strivers. People may be under-banked, but they're motivated to find newer, better ways to manage their finances. It's too soon to say who the oncoming five percent of under-banked people will be, but they can look to strivers for inspiration.

Related
Popular in the Community