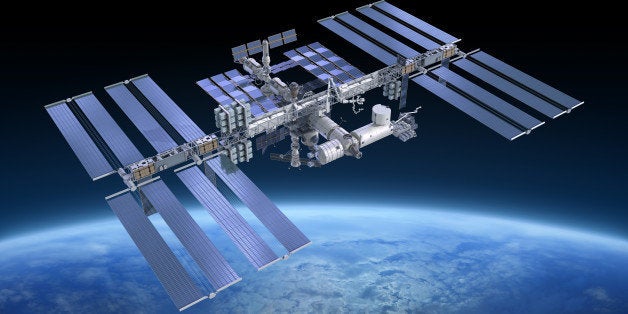 One of the most important factors in working on a doctoral dissertation is to have plenty of distractions. The trick is to find distractions that help with your dissertation rather than help to avoid it. Over the last year I have had the opportunity to conduct research with a colleague focusing on space and GPS-related issues, and I have been fortunate to meet some fascinating and brilliant people. Of these, two I would like to reflect on are NASA Administrator Charles Bolden and former U.S. Air Force Space Command Commander General (Ret.) William Shelton.
Many years ago, when I was helping to staff the Department of Defense with senior political appointees, I was present when Bolden turned down a senior position in the administration. During the early days of the Obama Administration, this was just not done.
Rather than accept the position he was offered, Bolden was hoping to become the next NASA administrator. To be frank, I knew that the competition for the administrator position would be tough, and at the time thought it unlikely that he would be asked. Thankfully, I was wrong. A few years later, in the summer of 2012, I had the privilege of being one of the appointees invited to the White House to hear now-NASA Administrator Charles Bolden talk about his experiences at NASA.
Administrator Bolden spoke about his experiences with the Mars Rover Curiosity and the "seven minutes of terror," featured here. He spoke of the challenges he had faced with the cancellation of the Space Shuttle program. It was tough to imagine a NASA administrator cancelling a program for manned missions to space in order to free up limited resources to support a manned mission to Mars in the distant future. I was particularly touched as he choked up when speaking about the dedication of the people he worked with. It was clear he was a leader who had made hard decisions, but for the right reasons.
Similarly, while conducting research into space and GPS I learned about (now retired) USAF Space Command Commander General William Shelton. Like Administrator Bolden, General (ret.) Shelton has had to make some tough decisions. At the recent Space Foundation Space Symposium I heard his successor, General John Hyten, sing his praises. General Hyten spoke in awe at the way that General (ret.) Shelton skillfully managed resources and personnel while cutting capacities and capabilities due to sequestration. General Hyten noted that General (ret.) Shelton did everything he could to save as many vital programs as possible, implying that a less talented leader would never have been as successful.
In the course of conducting my research I have had the privilege of meeting General (ret.) Shelton in person. I can say that he is very much an old school gentleman and along with having a keen mind. With no obvious incentive to assist a doctoral student in his research, General (ret.) Shelton has been both generous and gracious with his time.
I have been impressed by his comprehensive understanding of the issues and challenges surrounding GPS, and though he has not sought out controversy, neither he has not avoided it when necessary. Whether it was the controversy surrounding LightSquared, or the implementation of sequestration laws, as a dedicated military officer, he has stood up for what he believed was right for the country.
One of the traditions I have is to watch Band of Brothers from time to time. In one of the episodes, when Easy Company had a bad Commanding Officer, the men speak of the fact that the reason he was a bad leader was not because he made wrong decisions, but because he made no decisions.
In the current political environment, it has struck me there is little penalty and a great deal of advantages for doing nothing and avoid making any decision at all. Administrator Bolden and General (ret.) Shelton, made decisions, right or wrong, and led by example. As a result I choose to honor them, not because I necessarily felt they made the right decisions, but because they had the courage to stand by their convictions and make tough, unpopular decisions. It is for that reason that I believe they are both profiles in courage.
REAL LIFE. REAL NEWS. REAL VOICES.
Help us tell more of the stories that matter from voices that too often remain unheard.