Profiles in Ministry is a twelve-part series from the FAITH3 initiative that lifts up courageous, creative leaders who have built innovative ministries that powerfully engage in our most difficult challenges; their work offers hope, promise and a sense of possibility.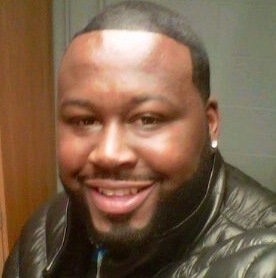 These profiles illustrate how ministry in its many forms can be -- and is -- a platform for prophetic witness and social change.
Phillip West, a native of Newark, NJ, is a chaplain in the East Lake Villages in Atlanta, GA, where he lives with his wife and two daughters. Phil is currently a student at Johnson C. Smith Theological Seminary where he is pursuing his Masters of Divinity.
I am a community chaplain. I walk in the lives of people in the community. I do everything from working with children after school to taking people to get groceries to dealing with family problems and giving pastoral care and counseling to conducting Bible study. I'm just a fixture in the community.
I am a chaplain for The Villages of East Lake, formerly known as East Lake Meadows, which used to be one of the worst projects in Atlanta. There were no supermarkets, but there were lots of drugs and gangs. It was a place you didn't want to be. Tom Cousins, a local businessman, came up with the idea to renew the community through a holistic approach that involved housing as well as education, wellness and spiritual life. The Villages is a mixed-income community with about 441 units. There are a lot of single mothers and grandparents, doing the best they can to survive on top of day-to-day struggles.
I arrived two and a half years ago to help integrate the spiritual piece into this bold, holistic approach of building community.
For example, on a recent Sunday, I got up early and carted three people to church with me. I get up, get them ready and we head to church. After church we go to lunch because people will have had nothing to eat. I buy them lunch. I drop those people off and then I'm off. There was a community-wide event, so I had to pick up other families and then coordinated activities. From there I had to go to a tutoring session for two hours because finals are coming up. When you get connected to a family, it's kind of hard to say no. They depend on you because they trust you. Once you gain trust, you're family. Then it's back to my own family, and my daughters, and my wife. After I sleep, I wake up to Monday and start the whole process over again.
How did you get the idea of developing a community chaplaincy?
When I came to seminary, I knew I wanted to help, but I didn't know where I wanted to go, where I wanted to be.
I grew up in north New Jersey. I never met my birth father. My birth mother was a drug addict. Things were hard but there were people that stepped in my life to help me. I wanted to minister to people because somebody ministered to me.
When I learned about East Lake Villages, I wanted in. I was approached by a minister who lived in the neighborhood: "You want to do ministry?" he asked. "Here's a community; how are you going to impact and change lives?" And I responded, "What can I do?" He answered, "You can love your neighbor as yourself." From there, I followed my heart and gained access to all the different programs within the community. I was born to do ministry like this. My whole life set me up to be at this point where I am right now. It's been a blessing. I've been up and rolling ever since.
What steps did you take to get from the idea to where you are now?
It almost didn't happen. We wanted to move into the community, but rent deposits can be a deal breaker and it almost was for us. We had to borrow money from that same minster. We didn't have a checking account so he ran to the ATM machine and handed us cash just as our deposit was due. My roommate, Robert (who also attended seminary) and I had to start thinking about what we were doing and meeting with people who were established in the community.
When we arrived nobody knew who we were. They were like, "How'd you guys get here? What do you do?" But we just kept showing up and we started building trust. I worked with the after-school program for high school students called Crew Teams. When one of the leaders said they wanted to make a video of their college tour, I volunteered. I had never made one but now I have.
Once people saw who we were they began encouraging us. And from there we started to meet some of the residents. We didn't have any idea what we were doing. We took out their trash, and drove them to the supermarket. We started knocking on doors. People would say: "My stove needs to be fixed," and, "You didn't change this light bulb." We'd say, "No, no, no. We're not the property management, we're the chaplains."
And they said, "Go away." A lot of people were very apprehensive about ministers and church. They thought we might try to steal something from them. We started to really build relationships when people saw that we were there for real. It's like they said, "Alright, let's give them a chance." Once we gained trust, we gained momentum.
While you were at seminary, was there an activity or event that helped you move your idea forward?
The work that I do is the practical application of what I learn in seminary. Being a chaplain in East Lake gives me a chance to examine my own life and be more effective in ministry. It has helped me reconnect with my own family, and issues that I had to deal with. In chaplaincy, you see a lot of yourself in the people you serve.
I made up my mind that if I could make a difference, it doesn't matter if it takes me a little bit longer to finish school. Seminary is about helping people in ministry. It's the essence of what a seminary should be -- there to help and change the world for the better.
The people I serve don't want to hear talk. Talk is cheap. You can turn off and on noise. What matters is that you are actually going to be able to see them. Their struggles are your struggles. Whether it's at the grocery store or the gas station -- I feel it's the only way to do ministry the right way.
I always wanted to be that walking embodiment of the Word and not just speak. Actions are more powerful than any sermon that you could ever hear, to see somebody walking out that message of Christ and see somebody helping people. That's the Jesus that I know. That's my theology. He was a man of the people, he was with the people, and he walked in their lives, and was with them through their journeys.
I think the climate of the church is changing. Looking at the reality, you have to find new ways to create ministry and do God's work.
I can reach people who may never have gone to church in their whole life and will never go to church. I can meet them by hosting a video game day or a movie night. In those moments I can transcend their stereotypes of what ministry is and their fears of what church are like. They see that I am just like them. And when they see that you're there to help and you're actively engaged with them, they tend to listen more. And if you continue to be who you are in ministry then somebody, someday will want to know what makes you tick or how you got to that point. And when they ask that question, that is when the conversation begins.
I think there is a huge need for this kind of ministry in communities all over the U.S. and I hope to see the program expand. We have gone from having no idea what to do, to now, where there is too much work.
How do you describe this as a ministry and how is it different than just a regular job?
It's ministry because it's something that I would be doing even if I weren't being paid. It's something that I've been doing my whole life, and it's something that I love. I do what I do because I care about the people and what I'm doing.
It comes from the heart. It's rooted in who I am and my core and wanting to help people and change the world. What makes it a ministry is that it expands past the parameters of hours I can work. I don't "count" the hours that I work. For me, it's what I love to do and it's what I feel called to do. It becomes ministry if you feel called to do it.
In places like East Lake, the biggest challenge is trust. People really have to trust you to believe your ministry is real. The quickest way for them to know that I am for real is when they can say "Hey, that's my neighbor." Even if I never did anything else but just say hello, trust and therefore ministry, are possible. I'm here and I have to call the maintenance man just like they do, same problems that affect them affect me. Living here informs and defines my ministry. I don't arrive at nine and leave at five. My life is their life, my family is their family and their family is mine.
Calling all HuffPost superfans!
Sign up for membership to become a founding member and help shape HuffPost's next chapter