Success without the Pressure of "Having it All"
Women in leadership roles often get little to no headline recognition. As an ongoing series of interviews, I'll be highlighting women at the top, how they make decisions, manage teams, combat managing their time and overall how they help move the needle forward to ensure women don't have to choose between career and family. We can be successful, included, well rounded and accomplished without the pressure of "having it all."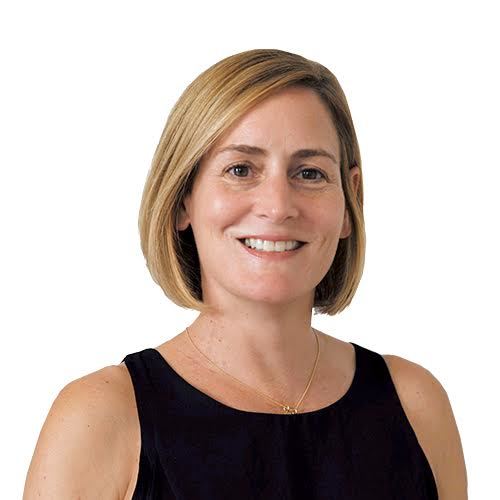 Enter, Susan Federspiel, Managing Director, U.S. Operations of Stag&Hare. Federspiel is a Brand Strategy expert having worked in the industry for over twenty years. She got her start at Spring Design Partners in 1998. Spending over a third of her career at Spring, she honed her craft working in client services, leading teams and driving strategic vision for the agency and their clients.
In 2009, she took on the role of Executive Vice President leading global repositioning, creative strategy and global brand architecture for healthcare and spirits brands. Over the course of the next five years, Federspiel developed branding and channel marketing strategies for $1B brands, including breakthrough multi-channel marketing programs resulting in $4 million in new revenue and 60% growth in new customer acquisitions.
Happy, successful, and ready for a change of scenery, Federspiel and her husband decided to move their family from New York to San Francisco in 2014. She said goodbye to Spring Design Partners and hello to a new role at Landor. As Strategy Director at one of the most prestigious international branding and design firms, she found herself siloed in a set role of responsibilities – the exact opposite of the many hats she wore at Spring. At the time, she was unaware she was missing a position with entrepreneurial spirit.
Andrew Kibble, founder of Stag&Hare approached her asking for advice on how to expand his agency, Federspiel said, "I gave him advice and the benefit of my experience, where land mines came up for me and how I prioritized different things." Over the course of the next six months, with a few in-person meetings here and there, Kibble told Federspiel he'd like to expand west and asked her if she'd join Stag&Hare. Which she did without hesitation.
In her new self-directed role at Stag&Hare this twenty-year vet is growing the company out west. What lessons has she adopted from her traditional agency background to this new role? How is she managing her team from another coast while managing her day to day remotely?
I spoke with Susan to find out how she's growing a new business while isolated from her peers/team and what lessons she can share with executives and entrepreneurs to improve their productivity, grow professionally and stay connected.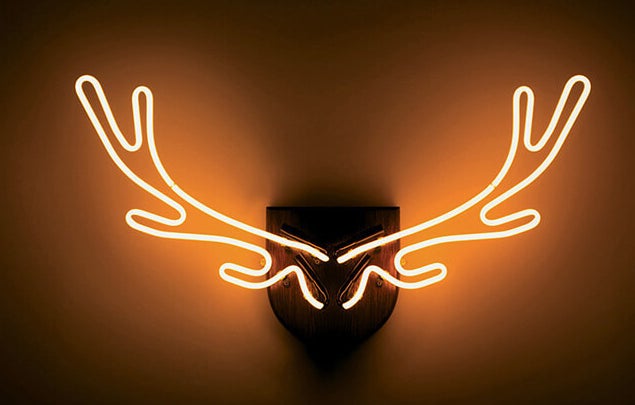 What's it like working remotely from SF after having spent a majority of your career in a traditional office?
Having to work in a self-directed role and not in an office where there's a rhythm to the day, I'm met with a mix of challenges. It makes me feel more relevant in some ways. I have to troubleshoot issues from a technological standpoint, traditionally issues someone on my staff would have helped me with.
On working remotely: It really teaches you new skills and I feel very strongly no matter how far I get in my career I always want to be challenged.
Your current work environment is modeling the working style associated with young entrepreneurs and freelancers, remote offices, working from home, co-working, coffee shops. How has your experience changed your perception of this style of working?
Working in this new environment made me find a new respect for their generation. I've reached out to many millennials, it's easy to lump them all together but these are the people I'm going to, to ask for advice. I want to know what tools they're using to find information. They grew up with technology coming at them all the time with the inherent ability to filter things they want to find. When you harness and recognize skills you get more out of your team. I'm somewhat fearful on technology - somehow I will destroy whatever I'm touching – vs- the young people in my office who don't have that fear – they just start doing things and figuring it out. I see it in my kids Continually and intuitively exploring their environment. I've applied this attitude (of doing) to my strategic thinking with brands and how to connect with kids – we have to understand them to engage with them.
How do you manage the pitfalls of isolation? Many people who work alone can find it hard to motivate or develop depression without the interactivity of a socialized office setting.
My job is a mix of different responsibilities with direct contact to my teams, with that said, there are large chunks of my day where I don't see or talk to anyone – I've had to learn how to be self-aware, at want point does that isolation not become helpful then be self-directed so that I don't allow that to happen. Which leads to scheduling a networking call, reaching out to a mentor, or a check in call at one of our offices.
Working remotely allows for Susan to improve her role as a leader and manager by having space.
Being away from the office environment makes it a lot easier to have perspective on anything that might come up – if there is a problem or a challenge happening you can see solutions to the problems and help without being drawn into the drama and find the right way forward for everyone.
While talking about how we both structure our days and what it takes to self-motivate as an entrepreneur, Susan said she finds herself, providing advice to peers who, in their late 40s early 50s are becoming entrepreneurs after entire careers cushioned by corporate structure.
One other thing that's interesting to me and I'm seeing it more and more - women are finding themselves at a point in their career where they have been structured out of their job or they no longer want to do the role they had been doing and are now consulting or becoming entrepreneurs.
There is that position of going from a highly structure role to then needing to structure your day, what do I do first, what's next. I found myself wandering around the house or getting sucked into FB when I left my job in NY and moved to SF, I took 6 months off of work and it was the first time in my life I decided what I do with my day. The advice I always give them is you literally need to put everything you're going to do that day on your calendar. Take a break, eat lunch, go for a walk, divide your day into half hour or hour chunks of time for the first few weeks and then determine what works best for you.
She says taking this approach helps you define when your most productive and how to mange your time.
You'll learn, I'm a more strategic thinker in the morning not the afternoon. Susan's advice is to, literally put everything in your calendar and follow it for 2 weeks and in time you'll find yourself in a position to schedule your time like you used to and how to deal with time management. She also cautions, be protective of your schedule vs allowing time for everyone. This advice has been really helpful for her colleagues on how to be your own employer.
What does a typical Susan Federspiel day to day look like?
Here's a typical day when I am in SF and don't have meetings scheduled:
6am - Up and at 'em! Whenever possible I try to get in some type of work out (a run or some yoga or exercise circuit)
7:30am - I set aside 1/2 hour - 45 minutes to read news and check my online business alerts (like HBR, Google alerts,FastCo. or blogs I subscribe to) and if there's something good i will post it on Linked In
8am - Check emails, LinkedIn, and schedule day (I fill in any open time slots with work that needs to be completed that day)
8:30am - 2:30pm Calls with NY/Atlanta/LA offices and/or any client calls (somewhere in there I fit in lunch!)
2:30pm - 6:00pm - This is typically "work time" when I work on client projects (i.e. strategy decks), S&H new business marketing or do my new business calls/emails
I stop at 6pm so I can have dinner with my kids, get their homework done, or run them to whatever practice they might have. Bedtime is 8:30pm - where I usually crash out with one of them for an hour or so…
10pm - Back online to tie up any loose ends from the day and schedule/prioritize the next day.
What are some things your do to find balance and have fun?
I absolutely have to workout in some way. You feel good when you move. I have to move – I also have 2 kids and my health is vital. I have to stay healthy for them – sometimes it is just a walk other times it is a robust class. Whatever gets me outside doing something active helps me relieve stress. I'm also a pretty voracious reader – news junkie – I usually have 2 books going at the same time and I schedule time in my day just for reading.
What tips do you have for parents who need help balancing time between work-kids?
How much time my work takes up and how much time I'm giving my kids – I always feel like the percentage is off and I wish I was doing more. I'm lucky my husband stays at home with the kids. I don't have to worry about juggling baby sitters, pick-ups and drop-offs for their various activities. Reconnecting with my kids and having silly fun takes me out of my head and out of work so I can really be in the moment with them.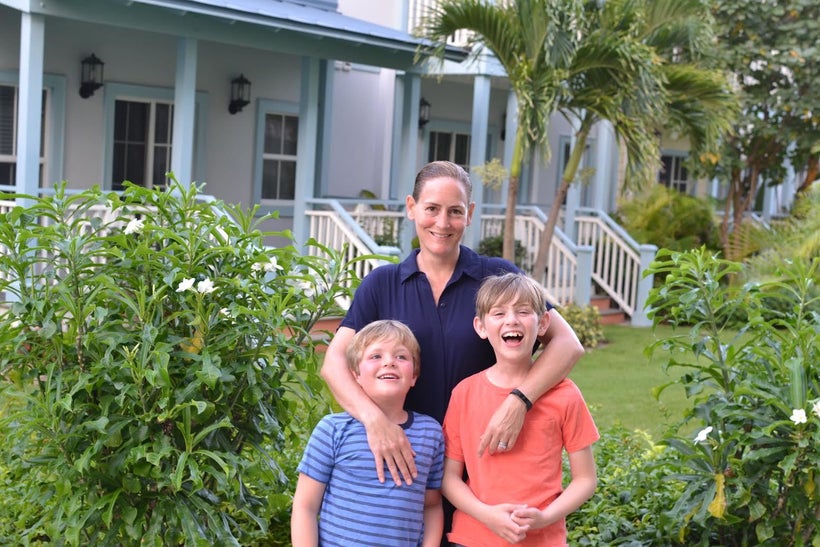 What do you miss about being in an office?
I miss the culture of being in the office, the small things. Like the day after the Oscars or Super Bowl where by the time I'm online with my team it's 3hrs into their day and they've already discussed what happened the night before. When I am in town I like to do yoga with the team or healthful and mindful activities to reconnect with everyone.
What's unique about Susan's experience is that she's operating day to day as an entrepreneur without the confines of an office, it's in this change of routine where she's been able to become a better leader for her team and matriarch of her family. She's more self-reliant and able to adapt to unforeseen situations while working in environments she's not used.
"Know yourself and what kind of structure you need to achieve success,
as it is critical in your growth as an individual."
What can we learn from Susan's experience? Know yourself and what kind of structure you need to achieve success, as it is critical in your growth as an individual. Structuring your day - or even a portion of it - to focus on combination of work, mindfulness, fun and family are the keys to success with or without the structure of an office.
I've always been a fan of the Proust Questionnaire and will ask all of my featured participants to share a bit more flare about themselves with the audience.
What is your greatest extravagance? Shoes
What is your current state of mind? Optimistic
What do you consider the most overrated virtue? Idealism
What is the quality you most like in a man? The ability to be friends with women
What is the quality you most like in a woman? Smart, critical thinking and the willingness to help other women
Which words or phrases do you most overuse? Yes and No Problem
What or who is the greatest love of your life? After my family...New York City
Which talent would you most like to have? The ability to write beautiful prose
What do you consider your greatest achievement? My two children
Where would you most like to live? Too many to name...
What is your most treasured possession? A box filled with things I've saved from my children's lives so far
Who are your favorite writers? Charles Dickens, Jane Austen, Malcom Gladwell, David Foster Wallace
Which historical figure do you most identify with? The list is long but they all fall under the category "RADICAL CHANGE MAKER"
What is your motto? I don't think I have one…I should probably get one...
Feel free to contact me via email or twitter if you'd like to nominate a woman you'd like me to profile.
Calling all HuffPost superfans!
Sign up for membership to become a founding member and help shape HuffPost's next chapter
This post was published on the now-closed HuffPost Contributor platform. Contributors control their own work and posted freely to our site. If you need to flag this entry as abusive,
send us an email
.