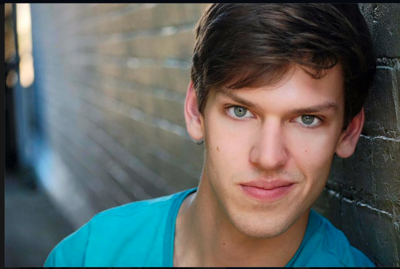 I recently had the opportunity to interview Ben Durocher, currently starring in the off-Broadway production of Avenue Q [my review of the show can be found here]. Ben is a 26-year-old from Ottawa currently making a name for himself in New York City. Ben, even as an 8-year-old 'fanboy' of Noreen Young (a professional puppeteer young Ben had the good fortune to study under) knew he wanted to perform. Roping his dad, Sandy Durocher, into many hours of labor creating and perfecting the puppets let Ben explore performance throughout his childhood.
It seems that landing the Avenue Q role was predestined -- after convincing his reluctant parents to let him order the cast album, Ben built his own "replicas" of Rick Lyon's puppet designs and started practicing. Ben, with his friend Steffi Didomenicantonio, performed songs that (in Ben's words) "no 15-year-old had any business performing in public." Later, his parents would take him to see the original cast in Avenue Q on Broadway mere months after they won the Tony Award. This was his first trip to New York City and to which he attributes "solidifying his career goals."
Q: What initially drew you towards the theatre?
A: I was put in theater classes at a young age, and it quickly became a lifelong passion of mine. I was drawn towards a career in New York thanks to The Rosie O'Donnell Show -- in the pre-YouTube days, it was the best place to see Broadway performances.
Q: What is your personal life like? How do you cope with the demands of performing in Avenue Q?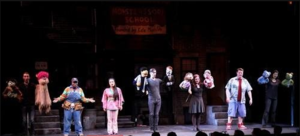 A: I've figured out how to balance my personal life and work -- it's like any job -- though the rigors of eight-show weeks are real and my track is certainly demanding. That said, the show is so funny and well crafted that it's hard to not have a great time performing. It's also been a longtime dream of mine to play these roles
Q: Do you have any words of advice for someone aspiring to be a performer in New York City?
A: College and training are a must in this business. Audition for, and visit, lots of places and go to the school that feels like the right fit, not necessarily the biggest name.
Q: How about some advice to your younger self?
A: I think it would just be one word: Patience. 'Your hard work will pay off, young Ben, just wait for it.'
Q: Who would you consider to be your biggest role model?
A: My parents, hands down, are my biggest role models. They are the most hardworking, caring, and supportive people I know -- I'm so full of gratitude for everything they did to help me follow my dreams.
Professionally speaking, I've been hugely influenced by my friend, and world-class puppet artist, Ronnie Burkett. He has such a clear, strong and unabashed artistic voice. Ronnie's vision and staggering accomplishment in the puppet theater for adult audiences is a constant source of inspiration for me.
Q: In what ways do you think theatre is important for the LGBTQIA+ community?
A: The theatrical community is incredibly inclusive on all fronts. There is an undeniable, historical bond between queers and the theater. Voice is given to LGBTQIA+ artists in more significant ways than anything being produced on television or in film in this country (that we know of).
Q: What was your greatest triumph this year? What would you most like to celebrate as an accomplishment at the end of next year?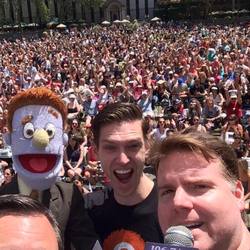 A: Without a doubt, my biggest personal accomplishment this year was getting to play my dream role in New York City. There isn't anything more satisfying than playing a part you dreamed of performing professionally for more than a decade. As for next year? Who knows! I'd love to remain steadily employed, doing what I love.
Ben is certainly a star on the rise, I encourage you to follow him and you certainly should see him in Avenue Q.
Calling all HuffPost superfans!
Sign up for membership to become a founding member and help shape HuffPost's next chapter