Maybe I'm humoring myself. I feel like some of the bellyaching and cheerleading some of us have undertaken on behalf of Chicago art and artists is making a difference. Maybe it's the economy. Maybe it's pragmatism. For a while now I've been seeing more Chicago art in Chicago galleries. Additionally, there's a firestorm of new galleries popping up all over town. Healthy.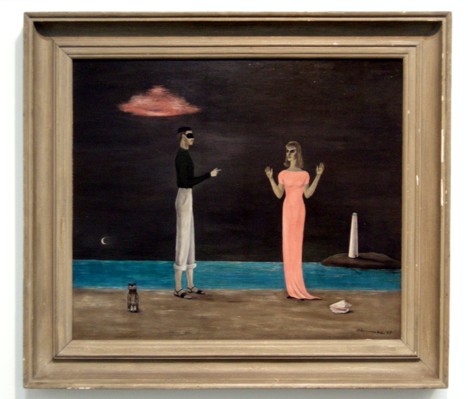 And now, I've just had the joyous pleasure of seeing the passionately and compassionately considered installation of Constellations at the Museum of Contemporary Art. I don't think it had an opening, but it's a significant exhibition one rather harsh (formerly?) critic, and friend of mine, described as a "watershed moment."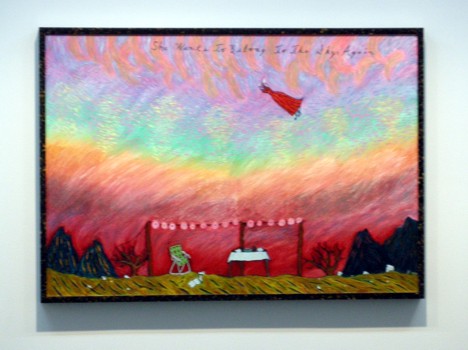 In Constellations a splendid number of accomplished Chicago artists have been blended into a powerful show that includes Chicagoans Abercrombie, Sigler, Otero, Klement, Marshall, Kimler, Krane-Bergman, Ledgerwood, and Grabner along with fabulous works by artists from Magritte to Reinhardt. (The artists are listed in the order I encountered them and the order in which the images are reproduced. Did anyone notice that 2/3 of those gifted and deserving artists are women?)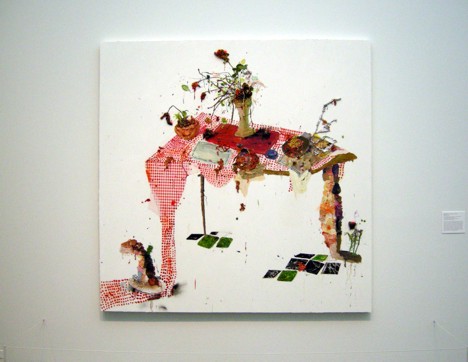 I'm impressed with this exhibit. It's wearing very well. It's a different kind of test than the 'merely' visual / visceral one that takes place when immersed in the show. (You can equate this to movies if you want.) This has to do with the 'meat' of the show - the stuff that sticks.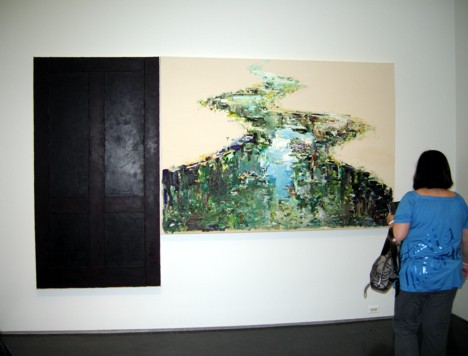 What we're seeing here is theoretically major. (Theoretical because it could just be an accident. I've not heard or read about any intent.) What sticks is that Chicago art holds its own against art of globally acknowledged stature. And by all means, don't take my word for it. This you should experience yourself.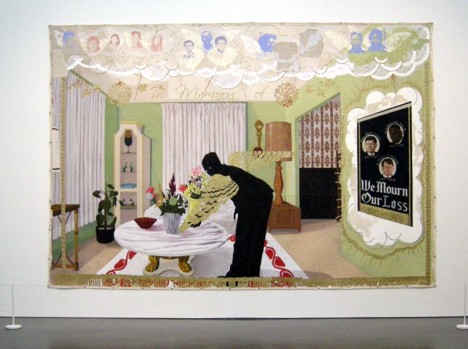 All right. So this elevates the whole game to a higher plane. (Argh, the thought does occur to me that I'm way out on a limb here and that they didn't even know these artists were from Chicago or they had a hole to fill (twice) and the Chicagoan's' pieces were the right size.) Here were have a museum adding a whole new voice to an international discussion - The Local Voice.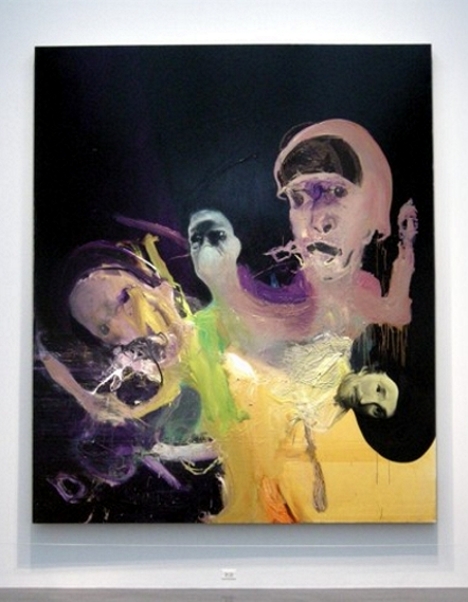 Is this true? Is this the opening salvo in the War to End Cookie-Cutter Museums? At first, when I wrote about the Modern Wing, my gut reaction was that it was good that it had the quotidian art of the common world-class art museum. That way, I knew we belonged. But slowly, that made my stomach turn.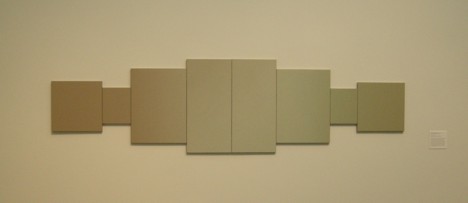 Let's make a leap of faith here. Let's assume that I'm right. The Museum of Contemporary Art, in a world shattering move, has bridged the huge gap between international cookie-cutter sameness and local, informed, 'provincial' but good, homegrown art.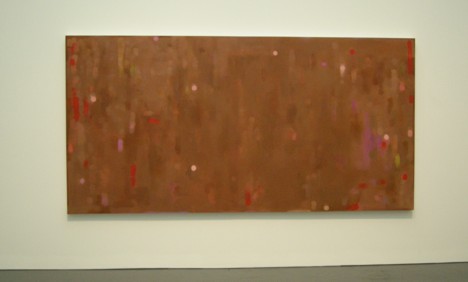 I find this an intelligent move on the part of the MCA, expanding from the awareness that local art 'works' alongside global art to the realization that the dialog is enriched by the addition of The Local Voice to the International Chorus, be it harmoniously or as a counterpoint.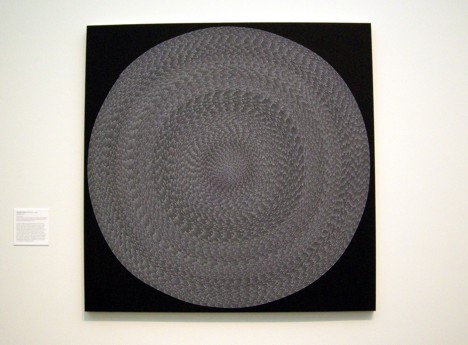 I think this is fabulous. I'm tired of how similar all contemporary and modern American museums are. Add the local voice to each . . . and every museum becomes different.
Brilliant! You've got to see the show!

Thank you.
Paul Klein
Calling all HuffPost superfans!
Sign up for membership to become a founding member and help shape HuffPost's next chapter