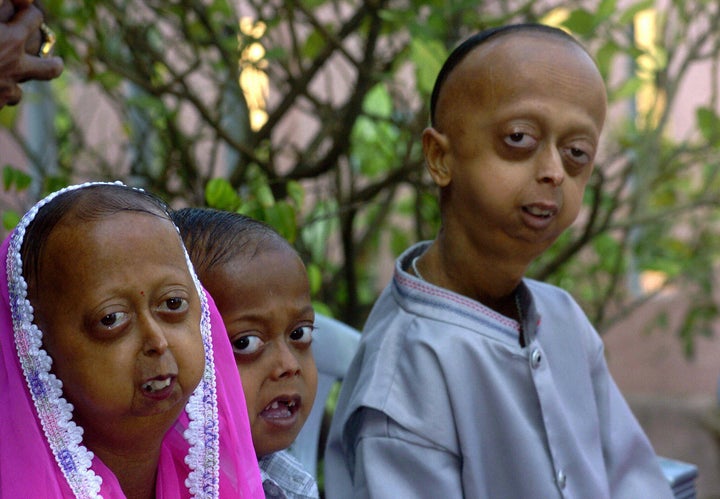 New research could offer help to kids with a rare condition that causes them to age at 10 times the normal rate.
Signs of progeria -- which include hair loss, a disproportionally large head, visible veins, stiff joints and hip dislocation -- usually begin to show right around a child's first birthday. The condition, known formally as Hutchinson-Gilford progeria syndrome, is caused by an excess of the protein progerin, a protein that we all have that (in lower amounts) that destroys cells to bring about the aging process.
But a new study in the journal Science Translational Research in people with progeria shows that this protein has an on-and-off switch, giving scientists insight into how people, even without the syndrome, age, CBS News reports.