Luckily, there's an entire industry dedicated to helping you unplug, recharge and stay away from your inbox. Here are some of those programs and the people responsible for making them happen.
Wanderlust Festival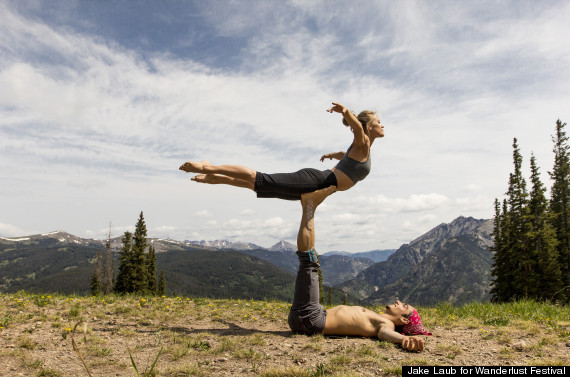 Chelsey Korus and Matt Giordano at 2013's Wanderlust Festival in Copper Springs, Colorado
What it is: Offering multi-day festivals to one-day getaways, Wanderlust blends yoga, music and healthy food in an effort to practice mindfulness while having a blast.
Who's behind it: Co-founded by Sean Hoess and Jeff Krasno, Wanderlust kicked off in 2009 in Squaw Valley, California. Hoess and Krasno had always been fans of music festivals, and they decided they wanted to create a healthier festival experience.
"There doesn't have to be a split between dancing and listening to music and yoga and meditation. In other words, what's good for you can also be fun," Hoess told The Huffington Post. "So we decided to build an event that really encompasses all of it."
The organization has continued to grow every year. In 2014, Wanderlust hosted 17 events worldwide.
"It's an incredible feeling to know that the thing you're doing to put bread on the table is also a thing that helps people and is a positive force in the world," Hoess said. "We really do see Wanderlust as a container. It's not just about yoga -- although we do think we have some of the best yoga practitioners and people in the world -- it's also about meditation, hiking, food and music. Above all, it's a place where like-minded communities gather to de-stress, relax and make personal connections."
Yoga Adventures Tulum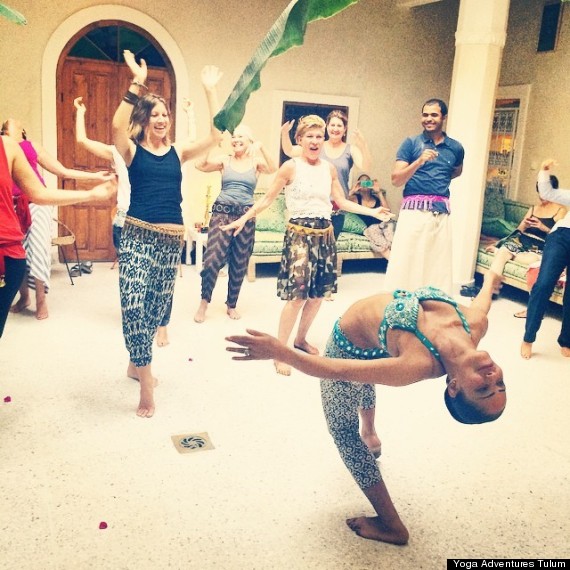 Yoga Adventures' Mesmerized in Marrakech retreat
What it is: An affordable yoga retreat program in Tulum, Mexico. Accommodations, activities and yoga classes are suggested, and retreat-goers can choose their own adventures.
Who's behind it: Christina Thomas started Yoga Adventures in 2008 when the economic crisis left her without a job. Because she had already spent quite a bit of time in Tulum and loved it there, Thomas packed her bag and headed south of the border.
Although Thomas wasn't a yoga teacher -- she was an interior designer in New York before her move to Tulum -- she had been practicing for years. So when she was asked to teach classes here and there she agreed. Eventually, she began organizing retreats. What started as a side job quickly turned into a booming business.
"Our retreats were getting so popular that we needed to have our own space," Thomas told HuffPost. "So a friend of mine came over and said, 'There's a house on the beach that someone's trying to rent out,' and I said, 'Oh, that really ugly crappy one?' So I put on my interior design cap and renovated the house and turned it into a six-bedroom retreat space. We added more rooms last year."
Thomas hosted a retreat in Morocco this year and has one planned for Greece in 2015. Despite the program's rapid expansion, Thomas' main goal is to keep her retreats affordable. Programs require a $350 deposit, but guests may end up spending less depending on their choice of lodging and length of their stay. Airfare is not included.
"There are a lot of retreats out there that aren't that affordable," she said. "I wanted to offer something that was a valuable package for a good price. We have a lot of amazing local teachers, and that helps us keep our price point low because the teacher doesn't have to travel -- they already have a place to stay."
Digital Detox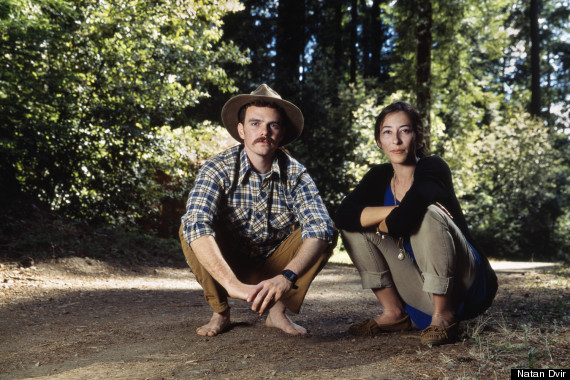 Levi Felix & Brooke Dean, Founders of Digital Detox

What it is: An organization that hosts retreats, festivals, dinners, conferences and even a summer a camp for adults, Camp Grounded. But there's a catch: No digital devices of any kind are allowed.
Who's behind it: Levi Felix decided to make Digital Detox happen when he found himself completely burned out at age 24. Although he loved his job working at a thriving tech startup, the stress caused by 70-hour work weeks and nights sleeping at the office landed him in the hospital with internal bleeding.
"That was my 'holy shit' moment. I was 24, so I quit my job and traveled for a few years," he said. "I lived on island in Cambodia, and I was in the best shape of my life. I was climbing trees all day and had no idea what day it was."
When Felix returned to the United States, he founded Digital Detox in an effort to help others unplug from the stress of their daily lives.
"No technology, no watches, no phones, no screens, no talking about work, no networking," Felix told HuffPost of Digital Detox's events and retreats. "People come to unplug not just from technology but the things that come with it, like your personal brand."
Although tearing away from devices isn't easy for most people, Felix noted that transformations often happen throughout the course of a weekend.
"I see physical and mental changes in people after after a Digital Detox retreat," he said. "I've seen people's posture change. They can't look into your eyes at the beginning of the weekend, and by the end of it they look you in the eye and say, 'let's keep in touch.'"
The Trip Tribe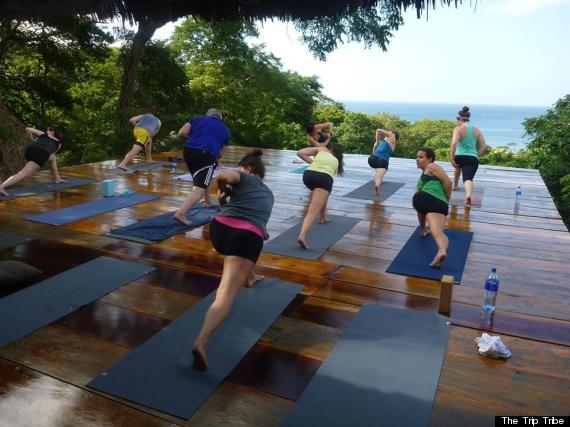 Group yoga in Nicaragua
What it is: A travel program that brings like-minded people together for retreats and outdoor adventures all over the globe.
Who's behind it: Dave Aidekman started The Trip Tribe with his now-wife, Meg, in 2008. The pair always loved organizing trips for their friends, but as time went on, more people became interested.
"We got the point where several thousand people wanted to come on these vacations," Aidekman told HuffPost. "It started with people we knew, then grew to friends of friends. So we decided to take Trip Tribe online in 2012, giving people even more options."
"The premise of the business is that people deserve to have a great travel experience -- great destinations aligned with great people to travel with," he said. "It's the people who make these life-changing travel experiences ... so single people in their 30s can travel with other single people in their 30s who or are single. Or if you're in your 20s and you like nightlife, you'll go with people who are similar to you."
Bella Retreats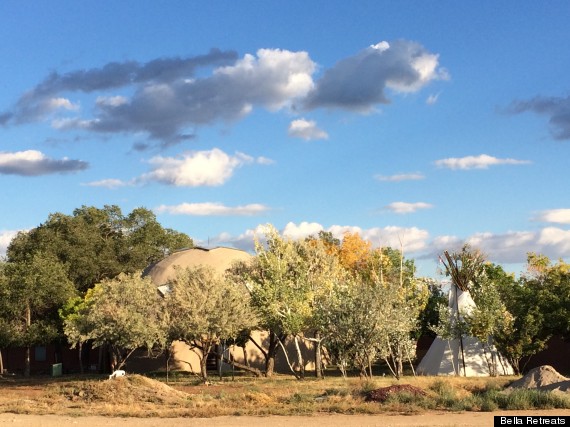 Retreat at Synergia Ranch in New Mexico
What it is: A yoga retreat program that organizes retreats all over the world to help yogis "unplug, reset and reconnect" with themselves. Retreat agendas typically include yoga, meditation, healthy meals together, excursions and downtime for reading, writing or relaxing.
Who's behind it: Longtime yogi Una Viggiani came up with the idea for Bella Retreats in 2013 after organizing yoga retreats in Costa Rica for five years.
"I get so much joy out of providing others with a fresh experience that allows them to grow, relax and have fun," Viggiani said. "It's amazing to see how the simple pleasures of life, like nature, healthy food and new friends can reboot our overworked systems with the increase of technology in our busy modern lifestyles."
This coming year, Viggiani has retreats planned in Mexico, Costa Rica, Nicaragua and Hawaii. She's constantly on a mission to find new locations to host retreats.
"I care so deeply about what I do and the people I get to experience retreats with," Una Viggiani said. "I want them to all have phenomenal time and spend hours making sure all the details are meticulously planned. The best thing is knowing everyone had a beautiful experience that they will remember for a lifetime."

Related
Before You Go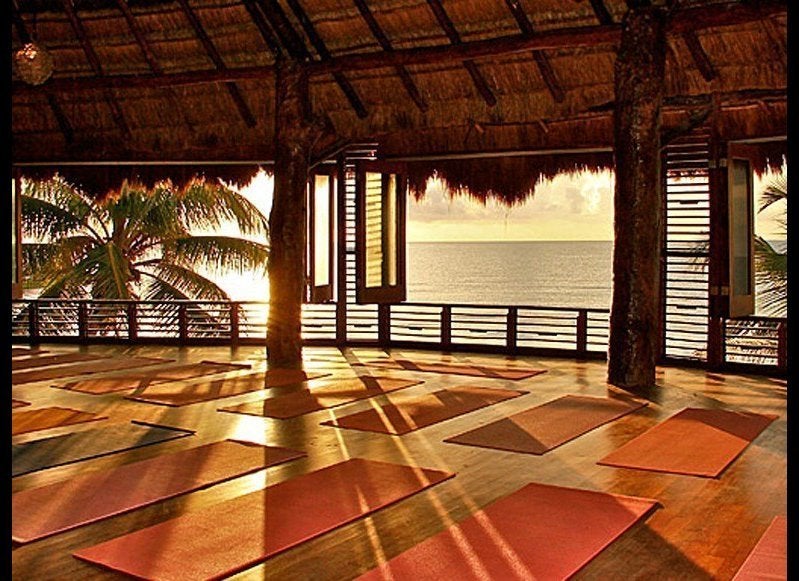 yoga retreats