Earlier Thursday, Jefferson County Democratic Party official Jacob Conway came forward to reporters at WPFL News in Louisville, Ky., to allege that "Shawn Reilly and Curtis Morrison, who founded and volunteered for Progress Kentucky, respectively, bragged to him about how they recorded" the strategy meeting at which advisers to Senate Minority Leader Mitch McConnell (R-Ky.) had discussed the opposition research they'd piled up against actress Ashley Judd, who had, for a time, mulled mounting a campaign against McConnell. This recording made its way to David Corn at Mother Jones, who then made it publicly available. McConnell has since repeatedly contended that the recording was obtained through illegal subterfuge and hinted at the possibility that Progress Kentucky, a liberal super PAC, might be behind it.
Conway has also appeared on Fox News, where he explained that he made his public allegations against Reilly and Morrison because he saw the McConnell recording as potentially damaging to the Democratic Party. Via TPM:
"The only reason that I came forward with what I knew was I was trying to protect the Democratic Party," Conway said. "I believe in our party's values, and I was doing what I thought was best for the party because I did not want their bad behavior, their poor mistakes -- I shouldn't say 'bad behavior' -- their mistakes, their lack of judgment to hurt our party's efforts here in the state of Kentucky and in Jefferson County, here in Louisville."
Progress Kentucky has not responded to Conway's allegations.
If Progress Kentucky's whole mission is to enable McConnell's fundraising opportunities, then they're having tremendous success. But if they're actually being sincere when they say "The single most important thing: Defeating Mitch McConnell," then maybe they should pursue some strategy other than "being a bunch of vaguely despicable cockups." But, hey, I'm just spitballing.
UPDATE: According to reports, the two Progress Kentuckyites named by Conway seem to be in the process of turning on one another. Via TPM:
The co-founder of Progress Kentucky, a liberal group accused of recording a private strategy session by aides of Senate Minority Leader Mitch McConell on the potential candidacy of actress Ashley Judd, has denied doing so, at least according to Joe Arnold, a political editor for the local TV station WHAS11.
The relevant tweet from Arnold:
"Kentucky Democrats have never taken Progress Kentucky seriously. If you can't raise more than $1,000 to defeat the most unpopular Senator in the country, you are not a remotely serious political organization," a Kentucky Democratic operative told me today.

A Kentuckian who worked on campaigns in the state before moving to D.C. to work in national progressive politics told me last month that group was a "joke" and "an embarrassment."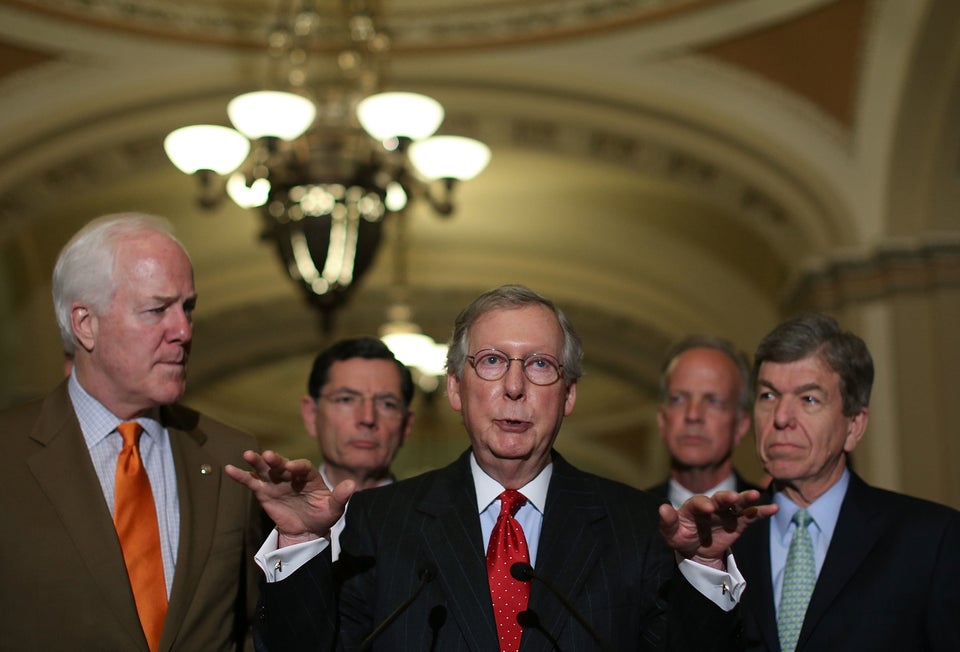 The Strongest Conservatives In Congress