 In a Feb. 14 tweet, the group made a particularly blunt jab suggesting that Elaine Chao, former labor secretary under President George W. Bush and McConnell's second wife, was encouraging him to support outsourcing jobs to China.
Chao, who was born in Taiwan, immigrated with her family to the United States when she was 8 years old.
"We think Progress Kentucky should really be ashamed of what's been going out under their name. People should be fired and a public apology should be issued," he said. "I think everybody of good conscience in Kentucky should agree that these sort of attacks should be pushed to the side."
Progress Kentucky initially sought to downplay the tweets.
"It's not an official statement. It's a tweet. And we will remove it if it's wrong," spokesman Curtis Morrison told WFPL. "People make mistakes in tweets. It happens. Inferring that Elaine Chao is not a U.S. citizen was not our intention."
Shawn Reilly, executive director of Progress Kentucky, responded to Benton's accusation of "race-baiting" in a statement released Tuesday. "Progress Kentucky strongly denies that the organization has engaged in any such thing," Reilly said. "Benton's statements are an attempt to divert attention from the fact that Mitch McConnell has engaged in the selling of the American middle class overseas for decades."
Reilly went on to defend the group's broader claims about the role that McConnell's father-in-law, James S.C. Chao, has played in the senator's campaign finances and stance on outsourcing.
"Senator Mitch McConnell has a conflict of interest that many are afraid to talk about, and Progress Kentucky is not," Reilly said.
McConnell's office did not immediately return a request for comment.
UPDATE: 10:55 p.m. -- After denying allegations of race-baiting for sending a tweet that linked McConnell's wife's ethnicity to policies related to China, Shawn Reilly, executive director of Progress Kentucky, issued an apology to McConnell's wife, Elaine Chao:
Progress Kentucky is dedicated to ensuring the people of Kentucky have the kind of representation in the U.S. Senate they deserve. In an effort to educate KY voters as to the varied interests of Sen. McConnell, we provided information about connections between the senator and business and government interests in China. This information included an inappropriate comment on the ethnicity of the former Secretary of Labor, Elaine Chao, the senator's wife.

We apologize to the secretary for that unnecessary comment and have deleted the tweets in question. In addition, we have put a review process in place to ensure tweets and other social media communications from Progress KY are reviewed and approved prior to posting.

Senator McConnell's record deserves a thorough and legitimate airing. We believe that after fair examination of it Kentuckians will agree that Senator McConnell has been wrong over and over on the issues that matter. We will continue to inform Kentucky voters the important issues at stake in this election.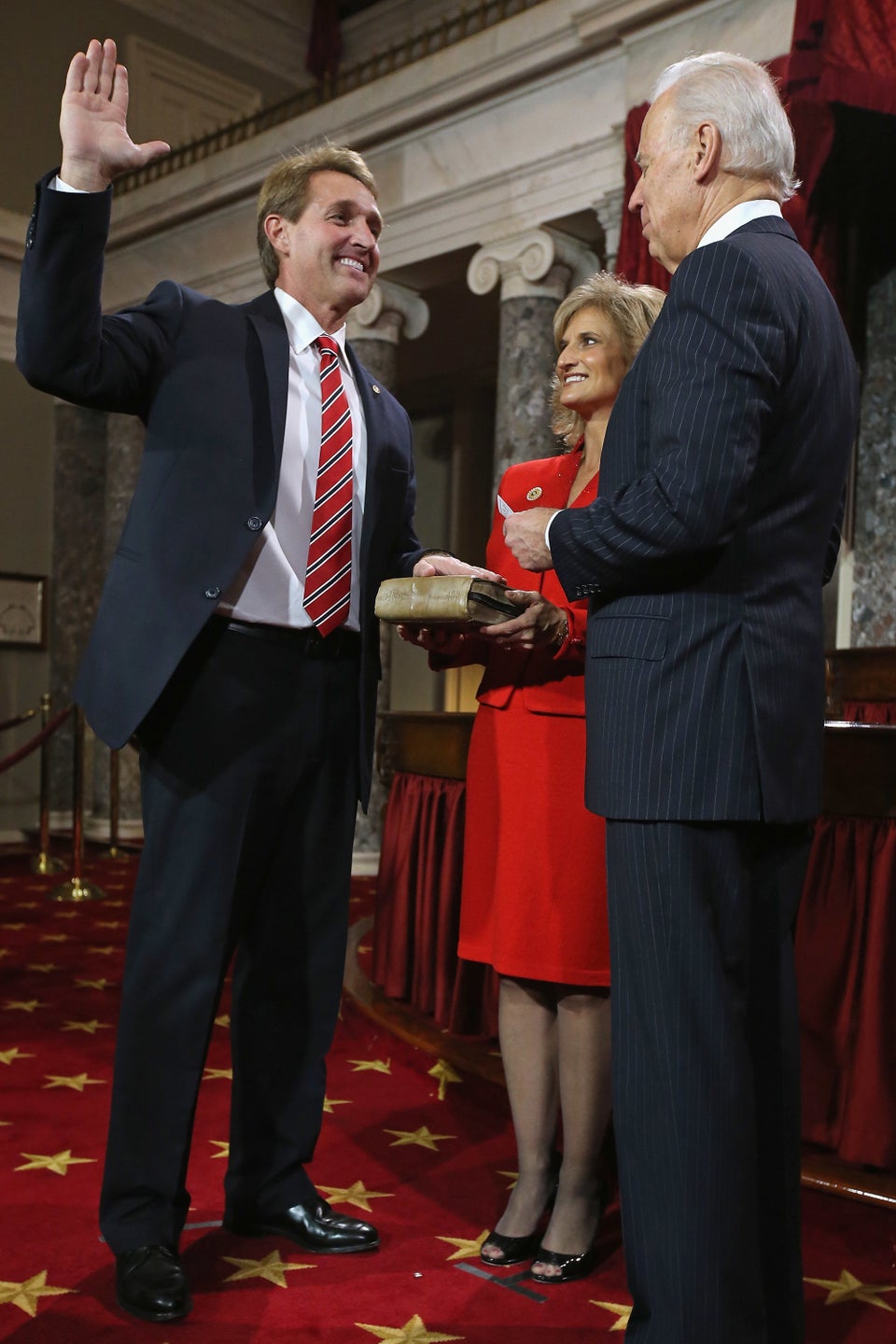 New Senators Of The 113th Congress
Popular in the Community