 Anyone born within the last 50 years would be justified in thinking that Jesus' teachings and Christian preachings were the exclusive domain of social and fiscal conservatives. The '70s, '80s, and '90s were dominated by Christians with names like Falwell, Robertson, and Dobson who leveraged television and radio to make theirs the default religious voice in America.
While important Liberation, Black, Womanist and Feminist theology was being lived out in communities around the world, when the media wanted a "representative" Christian voice it generally turned to these men with the largest megaphones who brought their faith language to conservative political stances on issues such as abortion, the role of women, LGBT rights, the death penalty, social welfare and war.
But that is so #TBT (ThrowBackThursday). There has been a largely unnoticed but radical movement over the last decade during which the spiritual fire has shifted to more progressive Christians and that has the potential to change both the political and spiritual landscape of America.
I had a feeling this was happening but was shocked during the past few weeks to note the extent to which the more progressive Christian leaders are speaking out and being heard in their effort to impact the public square. Pastors and priests have spoken out on blocked Medicaid expansions, gun control, and climate change.
The U.S. Conference of Catholic Bishops continued their push for immigration reform by celebrating a Mass on Capitol Hill, building on the powerful Mass they celebrated weeks earlier at the U.S.-Mexico border. The United Church of Christ continues to push, claiming that their religious right to perform gay marriages is being infringed upon in North Carolina and protesting the FCC's proposed new rules on Net Neutrality, while over a thousand clergy wrote a letter urging Congress to change drug sentencing laws.
Groups like Nuns on a Bus, Sojourners, Red Letter Christians, The Cana Initiative, Moral Mondays, Faithful America and many others are consistently witnessing to injustice in visible -- and reportable -- ways. Now, when the mainstream media is looking for a Christian to comment on a story, they have a powerful progressive set of voices to chose from.
None of this is to say that the hardline religious conservative voice and influence has vanished. There are many on the religious right who still find traction on issues such as the contraception mandate, rallying against science and climate change, and perceived threats on religious freedom. However, these voices no longer control the narrative of what Christians care about, and the perception of a Christian conservative opinion monolith has been shattered.
Perhaps the change is as simple as the pendulum swinging back after years to the right -- who could have foreseen that Pope Francis would follow immediately after Pope Benedict -- but the shift also has to do with demographics. A survey on religion and politics that came out last summer from Public Religion Research Institute (PRRI) showed the numbers:
With each generation, the popularity of religious conservatism has declined. Forty-seven percent of the Silent Generation (ages 66 to 88) are religious conservatives, compared with 34 percent of Baby Boomers, 23 percent of Gen Xers and 17 percent of Millennials.
During that time the numbers of religious progressives have remained pretty steady. As PRII director explained: "If you're using a generational snapshot today as a proxy for the future, it is is safe to say that religious progressives hold a stronger appeal among Millennials."
The rebirth of progressive Christianity may also be connected with the advent of the Internet that allows immediate access and connection between Christian activists and communities on issues such as pro-lgbt, anti-poverty and torture. Progressive Christians may have also gained strength in partnerships with Americans of different faith traditions and secular Americans who together created the voting block that elected Barack Obama president both in 2008 and 2012.
Perhaps the most encouraging change are the many ways that more traditionally conservative and progressive Christians are working together on issues such as immigration, trafficking of women and children, and mental health. HuffPost Religion right now is collecting 100 stories on religious communities doing good in the world under the hashtag #ReligionDoingGood and it is no surprise to see that conservative, progressive and moderate Christians are all doing great things in the world to help other people and the environment.
Wile the influence of the old religious right has waned, I'm not sure that just replacing it with the "religious left" is what this county needs. The way forward is for people of good will of all faiths and no faith to work together on matters that promote the common dignity, respect and well-being of all Americans.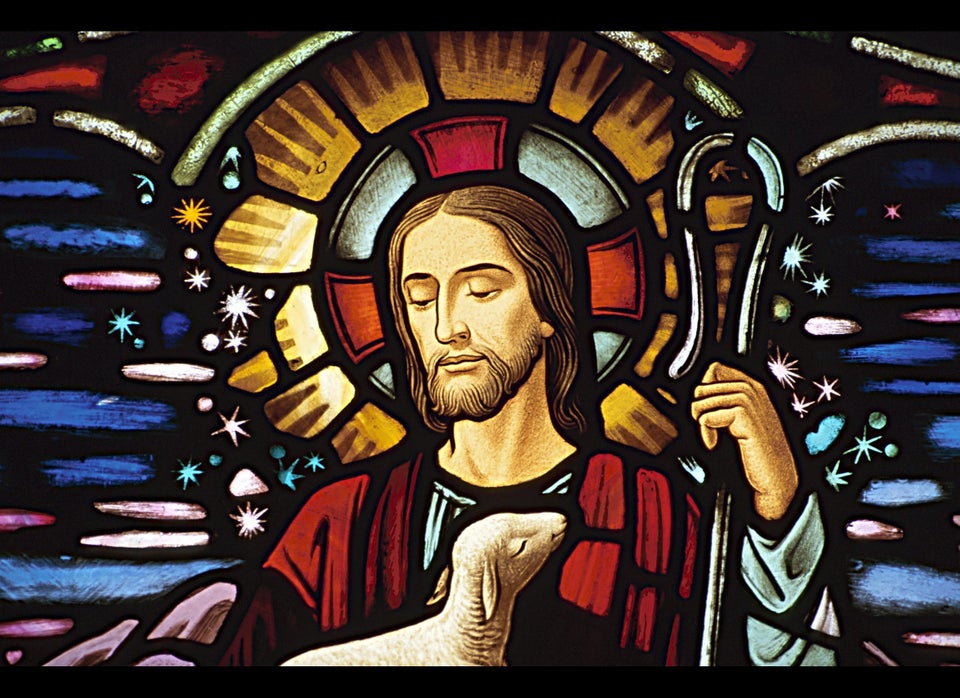 Jesus Sayings About The Poor
Popular in the Community