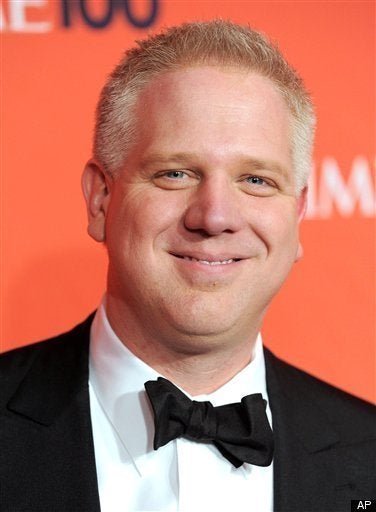 On October 28, 1938 the first mass gathering of American Marxists was held in New York City. Glenn Beck seems set on marking the occasion. I'm referring to his flagrant use of the word "socialism" to describe the Obama administration's policies.
Whether it's the federal bail-out or health care reform, conservatives like Beck seem hell-bent on having Americans believe that the micro-brew drinking, Nobel Peace Prize winning, J. Crew-wearing Obamas are moving Americans toward a socialist ideology. New research proves that's just not the case.
A study I recently completed among cultural consumers found politically progressive people who actively consume cultural goods (books, film music, theatre) -- still adhere to a capitalist mindset. People who might otherwise be characterized as progressive -- shopping green, recycling, and engaging in creative pursuits -- overwhelmingly agree (98%) with the statement, "My success depends on me."
The 2,300 people from 26 markets who participated in the survey express a values system that correlates more with capitalism than socialism:
nine out of ten people believe that individual hard work leads to success
two-thirds do not believe that class and privilege predict success
Education, often considered the great equalizer, was overwhelming validated as being
important to the American way of life:
80% strongly agreed it's important to have a good education
73% consider education spending (K-12) a top priority
There were some detectable changes in the American mindset worth noting. Sadly, Americans believe we've lost our edge as a nation of problem solvers. Whether it's our ingenuity, pluck or technology, Americans have long seen themselves as a nation of fixers. Less than half agreed that's still the case.
All this insight is a reminder that Americans are growing up. Some pundits proclaim we're on the verge of a revolution in values. The reality is less dramatic. Our self-image is changing to reveal a blend of cynicism and hope. During this transformation, some core values will endure, others will be shed. For now, our capitalist ideology seems here to stay.
As we move forward in an age of unprecedented capacity for self-expression, the people in our study, especially the younger cohort, will be influential. They're creative. They assiduously build audiences for their ideas using social media to make their mark. This is hardly a proletariat exercise, since it's aimed at helping them stand out and get ahead.
Perhaps the young creatives in our study are more like poets than the pioneers who founded this country. Regardless, they still care about people being able to bootstrap their way to success. And it's a sentiment more inspired by Horatio Alger than Leon Trotsky.
Calling all HuffPost superfans!
Sign up for membership to become a founding member and help shape HuffPost's next chapter