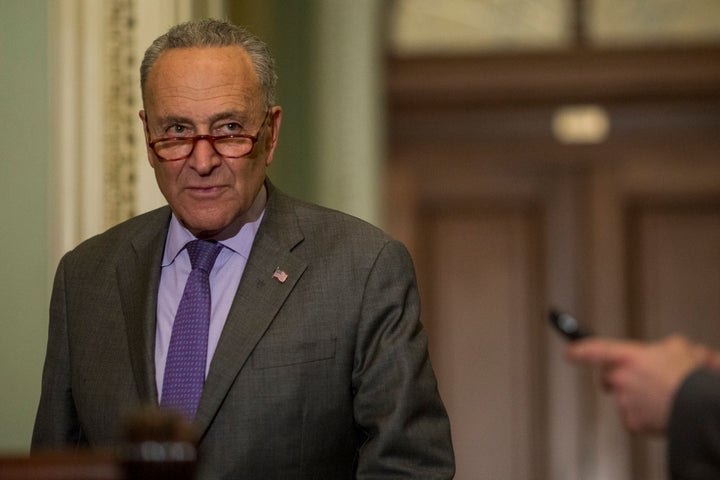 In a Wednesday statement, three groups ― Demand Justice, MoveOn and NARAL Pro-Choice America ― say committee Chairman Chuck Grassley (R-Iowa) should not be allowed to hide documents from the public that could reveal crucial details about Kavanaugh's record.
Sen. Patrick Leahy (D-Vt.), for one, has said some of the emails Republicans have restricted to senators show that Kavanaugh may have lied under oath in past committee hearings. And Sen. Cory Booker (D-N.J.) on Wednesday railed against Grassley for withholding a specific Kavanaugh email titled "Racial Profiling," calling the hearing process "rigged" and arguing there's no reason such emails should be kept from the public.
"Chairman Grassley must not shield Judge Kavanaugh from evidence that Kavanaugh perjured himself in previous confirmation hearings, or any other documents or evidence relevant to his ability to serve on the highest court for a lifetime appointment," reads the groups' joint statement. "[Democrats] know that nothing in the Senate Standing Rules or Judiciary Committee Rules grants Grassley sole authority to designate documents 'Committee Confidential' or prohibit their public release."
In total, Grassley has designated about 141,000 pages of documents from Kavanaugh's record as "committee confidential," meaning they can't be made available to the public or used in Kavanaugh's confirmation hearing.
A spokesman for Senate Minority Leader Chuck Schumer (D-N.Y.) did not respond to a request for comment on Democrats taking this more aggressive approach.
By late Wednesday, at least one Republican on the committee seemed open to loosening the hold on documents restricted to committee members.
Sen. Mike Lee (R-Utah) said he agreed with Booker that there's no reason why the email he wanted to make public shouldn't be released.
"I will go with you hand in hand, literally, to work with committee leadership staff to get that going," Lee told Booker. "I agree with you.... I don't know why it was marked 'committee confidential.'"
Popular in the Community