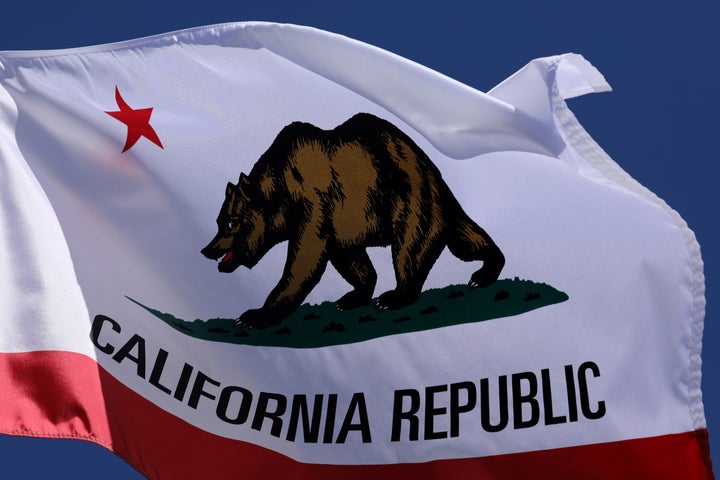 California's primary election on Tuesday was a big disappointment for the movement to elect reform-minded prosecutors.
Activists are spending millions of dollars to oust hardline local prosecutors around the country and replace them with criminal justice reform advocates. They are hoping to replicate what is already happening in Philadelphia, where District Attorney Larry Krasner, a progressive firebrand, is reshaping the city's criminal justice system with the goal of ending mass incarceration.
But their efforts fell short in California, with five reformer candidates losing their races on Tuesday in counties across the state.
Still, it wasn't all bad news for those who want to see changes in how top prosecutors enforce the law at the local level. A moderate reform candidate for district attorney won in San Bernardino. In Contra Costa County, home to 1.1 million people, the first woman and first African-American to lead the DA's office took the majority of votes and appears to be headed to a run-off in November. And in Orange County, a scandal-plagued incumbent DA was held back from winning his sixth term outright, and will instead face a run-off against his former protege in November's general election.
There just isn't enough clear evidence about what shapes DA races to know exactly why so many progressive candidates weren't able to come away with a win in California this week, said John Pfaff, a law professor at Fordham University whose work has focused on prosecutors and their role in mass incarceration. That's partly because DA races generally have not been competitive for decades ― 85 percent of incumbents run unopposed.
"Since most prosecutors went unchallenged across the nation for so many years, we don't really know much about what really works for progressives, or what sort of conditions need to exist for progressives to win," Pfaff said.
David Menschel, a criminal defense attorney and activist, said Americans have been paying almost no attention to DA races for decades, so it's going to take some time to simply educate people about the role that prosecutors play in their communities and the role the public can play in shaping the policies of the DA's office through elections.
"I also think the 'tough-on-crime' rhetoric still resonates to some degree ― for a couple of generations we've been saturated in it, it's designed to trigger a visceral response, and it operates at almost a subconscious level," Menschel said. "It's not going to lose its hold overnight."
The losses in California represent an unsuccessful night for progressives, but it's still just a single election. In 2016, progressive prosecutors began to be swept into office in Illinois, Florida, Mississippi, Texas, Colorado and other states, and they pledged to roll back draconian policies in an effort to end mass incarceration. Then, in 2017, Krasner won big in Philly.
"Across the country, and especially in California, there is no conversation around who is the DA and what it is she does and why is this position so important for people's lives, but for the first time this year in California, communities started to have that conversation," said Rob Smith, executive director for the Fair Punishment Project, an organization helping to create a more fair and accountable justice system. "No social movement wins everything all at once, but the fact that we've made such progress in such a short period of time is meaningful."
Here are the counties where reform-minded candidates won, advanced to a November general election showdown or failed to capture seats in district attorney's offices in California:
Sacramento County
District Attorney Anne Marie Schubert, a Republican, held on to her seat over progressive challenger Noah Phillips, a deputy prosecutor in Schubert's office.
Schubert had been the county's DA since 2014. She'd been plagued by criticism after clearing police officers involved in recent controversial killings of unarmed black men. In 2016, Schubert did not bring charges against officers who attempted to run over a mentally ill, homeless black man before shooting him to death. Nor has she brought charges against the officers who shot and killed 22-year-old Stephon Clark in the yard of his grandmother's home earlier this year. Clark's death sparked large protests in Sacramento.
Phillips supported reforming cash bail and police practices, protecting undocumented immigrants, and expanding resources to inmates reentering society after their release. Following the high-profile and controversial killing of Clark, Phillips also announced he'd address racial disparities in the criminal justice system.
Alameda County
District Attorney Nancy O'Malley won a third term, defeating challenger Pamela Price, a progressive civil rights attorney.
O'Malley had not faced a challenger in her career as DA in the county. She's been lauded for various efforts in office, including the curbing of human trafficking and the clearing of past marijuana convictions in compliance with California's marijuana laws. But she has also faced criticisms, most recently for taking a $10,000 contribution from the Fremont police union while she was investigating three officers, one of whom was head of the union, for their involvement in two fatal shootings last year. She later cleared the officers of any wrongdoing in the cases.
Price, an advocate for criminal justice reform, had campaigned on ending cash bail, expanding alternative programs to help some offenders avoid incarceration and protecting undocumented immigrants. She had pledged to create a police accountability unit to review allegations of misconduct.
Riverside County
Incumbent DA Mike Hestrin defeated reform-minded defense attorney Lara Gressley.
As district attorney, Hestrin, a Republican, has pursued the tough-on-crime policies the office is known for. But he had also pursued some innovations, expanding alternative sentencing programs and supporting crime prevention projects aimed at keeping at-risk youths from falling into the criminal justice system and at reducing recidivism.
Gressley, who does not identify as either Democrat or Republican, had pledged to restore balance to the system. She ran a campaign that pledged support for alternative sentencing programs and expanding existing alternative programs. She also supported cash bail reform and community crime prevention programs with the aim of reducing incarceration.
Yolo County
District Attorney Jeff Reisig won his fourth term, defeating progressive deputy public defender Dean Johansson.
Reisig, who had not faced an opponent since first running for the office more than a decade ago, has enacted some reforms while in office, notably a community court that aims to help keep low-level offenders out of the criminal justice system and was called "progressive enough" by the Sacramento Bee editorial board. But Reisig was also criticized for not doing enough to reduce the racial disparities of charges and incarceration in Yolo County.
Reformer Johansson had pledged to support diversion programs for youth offenders to help keep them out of the criminal justice system; end practices that criminalize poverty, mental illness and substance abuse; and stop seeking the death penalty in the county's cases.
San Diego County
Republican District Attorney Summer Stephan defeated her Democratic challenger, public defender Geneviéve Jones-Wright, one of the most progressive candidates running this cycle.
Stephan, who was appointed last year, is a career prosecutor who has served in the DA office for nearly three decades. She's been lauded for her work in combating sex crimes and human trafficking. But Stephan had been recently criticized for her lack of action reforming cash bail practices. The Color of Change PAC, which endorsed Jones-Wright, said Stephan was "not committed to reforming policies that disproportionately harm Black and Brown people."
Jones-Wright, one of the most progressive candidates to run in the state this cycle, ran a campaign that pledged sweeping changes for the criminal justice system in the county, including reforming cash bail practices, establishing a DA-appointed panel to review police officer shootings, supporting alternatives to incarceration, avoiding charges for some low-level offenses and enacting restorative justice programs.
San Bernardino County
Former deputy district attorney turned defense attorney Jason Anderson defeated incumbent DA Michael Ramos, who was seeking his fifth term as San Bernardino's top prosecutor.
Anderson, a moderate reformer, pledged to address racial disparities in charging and sentencing, establish a restorative justice program for adults with criminal records and increase transparency in office operations.
Serving 16 years as district attorney, Ramos, a Republican, had long pursued aggressive policies in the region, notably through a crackdown on gang offenders. He'd faced criticism for fighting the release of William Richards, a man wrongfully convicted of murdering his wife. Ramos fought for more than a decade to keep Richards, who was finally released in 2016, behind bars.
Contra Costa County
In Contra Costa County, progressive reformer Diana Becton, a retired judge and current interim district attorney, received the majority of votes Tuesday in a three person race, but did not secure the majority needed for outright victory in the county. Mail-in ballots still need to be counted, but it appears Becton will be headed to a run-off against Senior Deputy District Attorney Paul Graves, who came in second place.
Becton, the first woman and first African-American to lead Contra Costa County DA's office, was appointed after the last district attorney was forced to resign in disgrace following a felony perjury conviction. Becton had pledged to reform cash bail practices, reduce racial disparities in sentencing and improve the outcomes for inmates reentering society.