If you are a democrat who is worried about the future of America, take five minutes to read this warning from a broadcaster and fellow democrat
My name is Fred Lundgren. I am the co-founder and CEO of KCAA Radio, the NBC News affiliate located in the Riverside market of Southern California. KCAA broadcasts on 102.3 FM, 1050 AM and 106.5 FM throughout the Inland Empire, east of Los Angeles...
First, a personal note... I am a third generation democrat with roots in Austin politics. Between the years of 1983 and 1989, I served as a staff assistant to then Texas Commissioner of Agriculture, Jim Hightower. I have worked in several Presidential campaigns and in House and Senate campaigns from Texas to California and the Midwest.
Most importantly, I have a rural and farming background. I know instinctively how red state people think and why they react against those of us who wear and bleed blue.
I'm convinced that to reach them, we must broadcast a loud, convincing, repetitive and inclusive voice on terrestrial talk radio that they will not reject.
Talk radio planted the seeds that lost so many of them to right wing nationalism, so we must use the same medium to win back their hearts and minds.
It serves no purpose for democrats to send out dozens of angry emails to fellow democrats each day that are replete with invectives about red state "deplorables".
In my opinion, nothing will close the widening abyss between liberals and conservatives as long as democrats remain in their online ecosystem. Instead, we must speak calmly, reasonably, professionally and directly to red state voters in THEIR language over their medium... RADIO !!!
The anger expressed in the voting booth during the last election has put the future of our country in jeopardy. Democrats are not reaching the people who have the voting power to change the course of America and, THAT MUST CHANGE DRASTICALLY BEFORE THE NEXT ELECTION.
We must reach these voters where they spend time almost every day, and that's listening to talk radio.
The answer is to put progressive talk shows on the air in every media market in America with a message that's palatable to conservatives and that's no easy job. It will require some compromises by liberals in the areas of immigration, land use and countless regulations of every shape, size and description.
The content of progressive shows must be carefully crafted to speak the "language" of middle America and avoid wedge issues. These shows must offer real practical economic solutions that will reverse the decline of the middle class. These solutions must include a one trillion dollar economic stimulus that reaches into their community and their family. Most importantly, the message and the messenger must be free of condemnation, blame and fear.
To produce such a program, start by visiting your local talk radio station and ask to speak with the Sales Manager. Find out what it takes to buy an hour of broadcast time each week. Then, go back to your democratic group and pick the right host. Then raise the money to put a program on the air, not just once a year, but at least once a week for years.
Don't expect free air time. Those days ended during the Reagan era. There is no FCC rule that gives you the right to demand free air time.
Too many democratic activists have made the mistake of underestimating the power of broadcast radio. To those people I say... Stop it! Wake up to your political reality and realize that you are not the type of person you need to reach with your message.
Most red state voters don't stare at a computer screen or thumb a smart phone all day. So, get off the internet and turn on your AM Radio and listen. It may come as a shock to some of you that AM refers to a lot more than just the time of day.
Even small stations will have more listeners than you can possibly attract to your local Democratic meeting with email blasts and text messaging, even if you promise free beer after the meeting.
In some cases, the radio station you approach will try to overcharge you or reject your program request out of hand. If it happens, feel free to invoke my name, the KCAA call sign and the rates I will suggest later in this article.
Don't bother to approach your favorite music station. You won't get beyond the receptionist. By the way, as the CEO of a news/talk station, I've never understood why it takes a staff of 40 people to play a song... but I digress.
Now, with the finesse that would rival the likes of the late Paul Harvey, I will make a seamless transition to a commercial.
If all else fails, KCAA can produce, broadcast and distribute a one hour weekly radio show for only $200 and syndicate the show on satellite for another $100 per week which will make the show available to over 4,000 radio stations nationwide. Use these numbers as a benchmark for negotiating a deal with your local station and again, if you simply can't make a deal, call me.
You may want to choose KCAA as your flagship station because we provide live production by remote Skype connections from your location to our main studio in Redlands, California plus over 20 additional services including audio and video streaming, Tunein, Spreaker, Youtube, USTREAM, podcasting, social media promotion, a website landing page and regular submissions to iHeart.com. See our Media kit.
And now, The Rest of The Story.
Always remember that the prime directive of a federally licensed radio station is to act in the public interest, convenience and necessity for the communities it serves. So, feel free to remind the station manager about his responsibility if you get excuses like, "We are a conservative radio station so obviously, your show would not match our station's format". That excuse could be used by 90% of all talk stations in America so don't listen to it.
If you get that rebuttal, ask the station manager to enter his refusal to broadcast your show in the station's public file under the Quarterly Issues Programs List. These lists set out the issues facing your community and the programs that the station broadcast in the last quarter to address them. If that does not open the door for you, tell the manager that you are filing a compliant with the FCC HERE and you will see him at license renewal time.
Of course, you can avoid all this nonsense by calling me at (281) 599-9800 and we will have your progressive radio program on the air faster than FAUX NOISE can justify Trump's latest tweet.
If you do nothing else regarding the suggestions contained in this article, at least form a radio outreach committee and start raising the money to eventually expand your progressive voice to broadcast radio, the only free to listen broadcasting medium that reaches over 100 million people each week.
Please share this article with other democrats and additional progressive groups.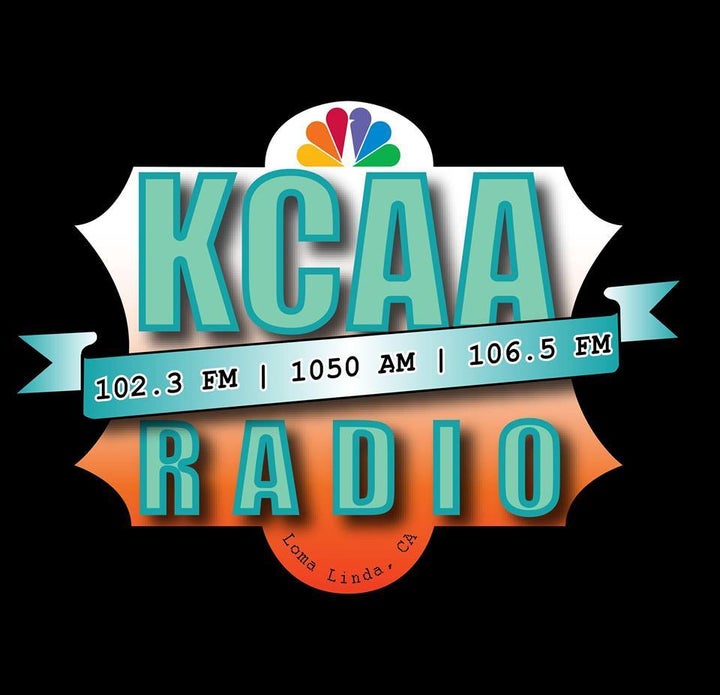 Related
Popular in the Community