WASHINGTON -- GOP lawmakers may be feeling more heat this summer at their town halls, speeches and fundraisers as progressive activists begin an aggressive effort to confront Republicans wherever they go.
"This is a new approach. The theory in the past has been to be stealth about the effort to confront members at town halls -- but sometimes it's been too stealth, and we haven't generated enough activity," said Brad Woodhouse, president of the progressive group Americans United for Change. "Since everyone knows that both sides are doing this, we're going to be public-facing about it."
On Wednesday, the group is launching Accountable Congress, a new website meant to be a summer toolkit for the progressive community, providing information about where Republican members of Congress and senators will be speaking during the August recess away from Capitol Hill. It includes progressive talking points on issues of the day, including immigration, climate change and gun violence, in addition to suggested questions to ask Republican lawmakers.
Woodhouse said he wants supporters to confront the elected officials, ask them tough questions and record the exchanges. The group plans to share noteworthy responses, and to collect and share information about what Republicans are doing and saying. Americans United has presented its plan to various progressive organizations already and will be holding daily calls with activists to coordinate the strategy.
"We're also not just focusing exclusively on swings -– whether in the issue or electoral sense," said Woodhouse. "We'll try to have a presence at any GOP member event."
House Republicans are putting together their own August recess playbook. The House Republican Conference has created a 31-page document offering instructions to members for meeting with constituents, promoting the House GOP's agenda and garnering media attention. It does not, however, advise members on how to deal with confrontational town halls.
Democrats took a thumping during the 2009 summer recess, when lawmakers faced tea party activists at town hall meetings during the height of the health care debate. The party lost control of its message, with the myth of "death panels" often dominating discussions.
In April, however, Sen. Kelly Ayotte's (R-N.H.) town hall event made news when she was confronted over her vote against expanding gun background checks by the daughter of a Sandy Hook shooting victim.
The new Americans United campaign is an effort by progressives to continue that momentum and put Republicans on the defensive. There is little doubt, however, that conservative activists will also be at events held by Democratic members. Conservative group Americans for Prosperity did not return a request for comment about its August recess plans.
"These members are accountable to their constituents no matter the venue," said Woodhouse. "They've refused to do the work of the American people, so the least they can do is answer for that –- whether they are appearing at a town hall or giving a speech at the local Chamber of Commerce -- whatever the venue is, we'll try to have someone there."
Support HuffPost
The Stakes Have Never Been Higher
Before You Go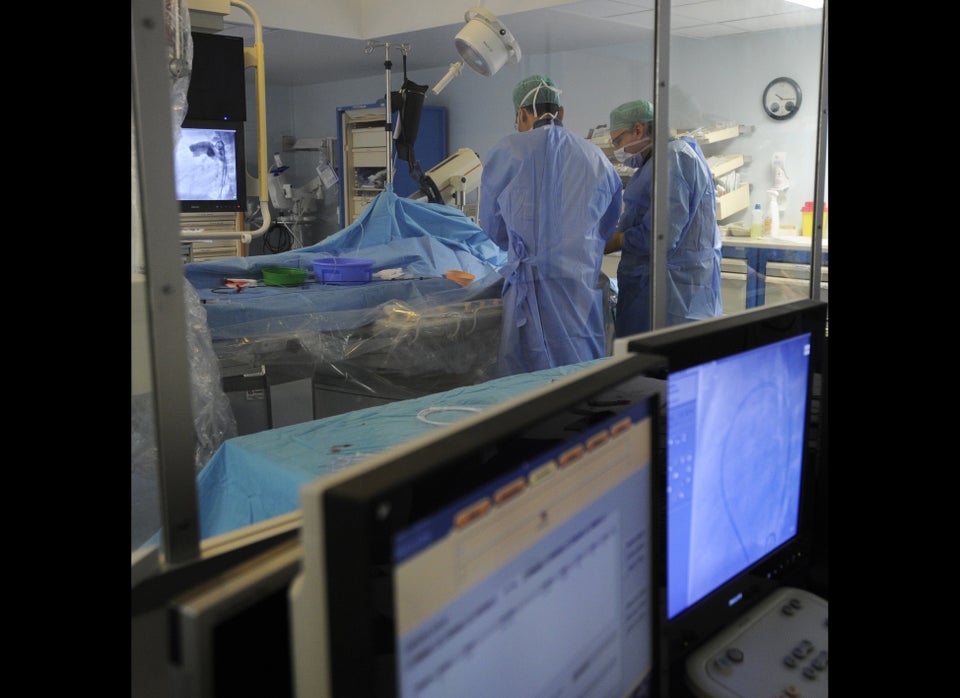 Lies And Distortions Of The Health Care Debate
Popular in the Community