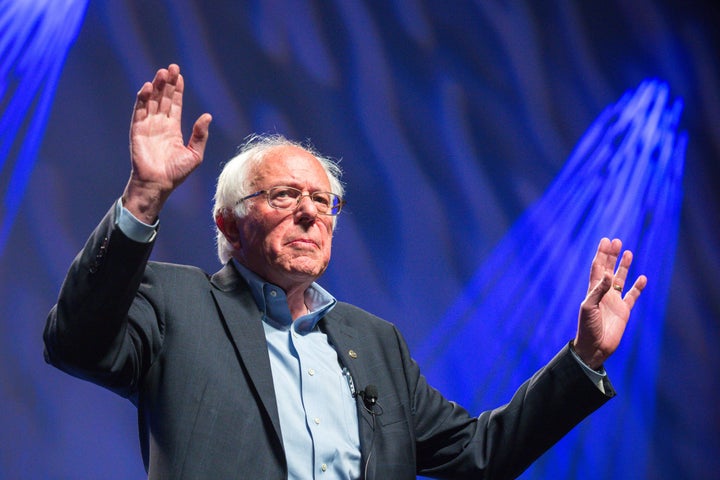 ST. LOUIS - The star of 2016's Netroots Nation ― the year's largest gathering of progressive activists and organizations ― wasn't a Senate candidate, celebrity grassroots crusader or presidential wannabe; it was a 9-year-old named Kennedy who wanted more cheese in her macaroni.
As her parents looked on, the precocious activist traipsed about the America's Center in downtown St. Louis, iPad in hand, asking attendees to sign her petition imploring the makers of Annie's Mac and Cheese to "make individual cheese packets to buy so we can put more cheese on our macaroni." The conference's vegan sympathies aside, the petition was met with near-universal support ― and a lot of grins.
Kennedy's crusade for powdered cheddar was one of the more productive developments at this year's gathering ― if the gripes of many of Netroots' attendees are any indication. In interviews with The Huffington Post, many activists and politicians gathered in St. Louis expressed the hope that Netroots would leverage its unparalleled collection of influential progressive figures and organizations to rally around a set of candidates and issues ahead of the Democratic National Committee in Philadelphia.
However, they were sorely disappointed by how the convention unfolded.
Whereas previous Netroots Nations featured keynote speakers like Barack Obama, Elizabeth Warren and Joe Biden, this year's keynote slots were given over to often unfocused and generally less-attention grabbing debates about progressive movements. One keynote was titled "The Digital CultureSHIFT: Moving from Scale to Power to Achieve Racial Justice" and another, "Climate Justice Strategies: Exploring the Intersections of Climate Change." These events, while not without compelling discussions, were at best overly granular and at worst circular liberal firing squads. During one keynote on the Black Lives Matter movement, a panelist declared that Bernie Sanders and Hillary Clinton were "as much of the enemy as Donald Trump is."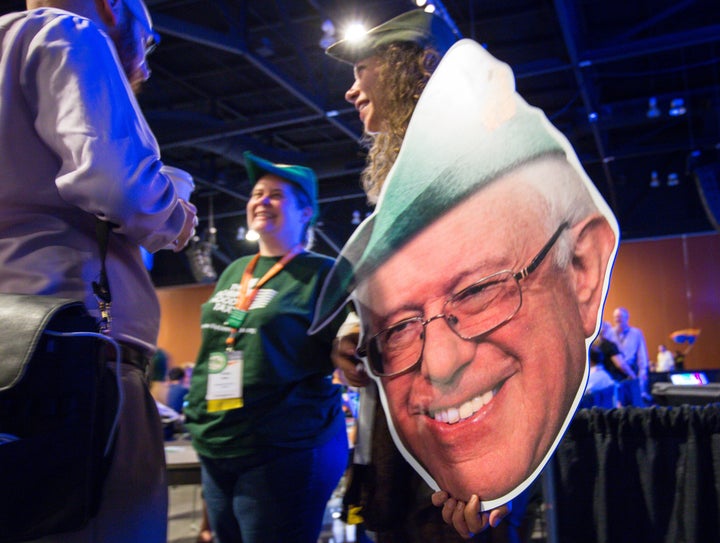 There are few things liberals love more than squabbling while wearing lanyards. It's a year-round phenomenon, witnessed at untold numbers of Center for American Progress panels, progressive bootcamps and any major gathering of the country's change agents. For years, Netroots distinguished itself by not only providing activists a venue to talk about intersectionality and call each other "rock stars," but also serving to marshall the left behind leading figures in the Democratic party and progressive movements.
"We have some great stars and stars in the making in the progressive movement, but it would be wonderful to have a platform to introduce them to the community and really catapult them into the national spotlight," lamented one leading progressive activist. "CPAC has been good in the past at using the main stage and making stars," the activist added, referencing the annual Conservative Political Action Conference, which often serves a springboard for aspiring right wing politicians.
Indeed, many attendees wished that Netroots would more closely resemble the conservative conference by emphasizing elections and legislation.
"I disagree with CPAC's ideology entirely, but CPAC shows what a hard-hitting convention can be," said Rep. Alan Grayson (D-Fla.), who is running in the Democratic primary for the Senate. "There's a great deal of attention given to identity politics [at Netroots] and much less attention to progressive values, how to win elections, how to excite the grassroots and our ideology."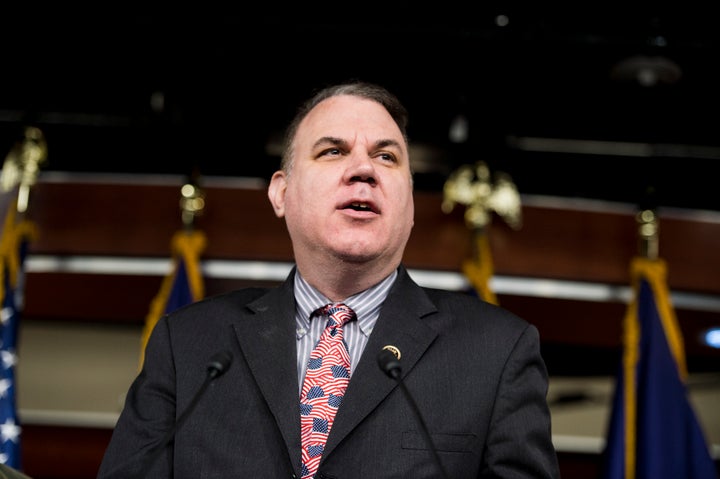 "One of the things we've always [found] most valuable about Netroots Nation has been the opportunities to have face-to-face meetings with a huge array of people we might work with," said the activist. "If you have a declining attendance, or you don't have the decision makers in the room, that takes away some of the value of attendance."
Timing wasn't Netroots' friend this year, as the conference fell only a week and a half before the Democratic National Convention in Philadelphia, where many of the same individuals and organizations will be present.
"The number one resource of any campaign is the candidate's time," said a Democratic Party official. "In election years, candidates only have so much time to spend on liberal lovefests ― and they're going to another one in 16 days where they will see many of the same people."
Indeed, this year's Netroots Nation featured a paucity of A-list Democratic lawmakers. Senator Jeff Merkley (D-Ore.) and Reps. Keith Ellison (D-Minn.), Jan Schakowsky (D-Ill.), Mark Takano (D-Calif.) and Rosa DeLauro (D-Conn.) appeared on panels, but only Ellison was giving a prime speaking slot, despite hailing from one of the most Democratic-leaning districts in the country.
Compounding matters was anxiety about the audience ― which last year famously booed presidential candidates Bernie Sanders and Martin O'Malley over their civil rights records ― but still placed most of the blame on the timing.
"I do think last year scared people away but there's also some unusual dynamics this year with the Philly convention just around the corner and a lot of politicians not wanting to get in the middle of a conference with a lot of Bernie people still not reconciled to Hillary," said one senior Democratic operative at the convention. "I had one politician say to me they didn't want to get booed for saying nice things about Hillary."
Raven Brooks, the executive director of Netroots Nation, said the decision to shift the conference's focus from individual politicians to progressive movements and community change was intentional and necessary, and cited the need, with the Democratic primary winding down, to have "intra-progressive conversations."
"We wanted to focus on empowering and elevating activists this year," Brooks said.
But with fewer major names on the agenda, many activists say both the draw and impact of Netroots is greatly diminished.
"Netroots should be a place where people come to make news and powerful people come to get questions that their normal daily life doesn't expose them to," said another leading activist.
"The prominent folks, from elected officials down to staff, have higher priorities this year," said one Democratic operative. "it's just not a must-go event anymore for folks."
The person added, "If someone wants to pay for me to go, sweet, it'll be interesting, I guess, but otherwise, I don't feel a huge need to be there nowadays."
CORRECTION: The article has been updated to reflect that Rep. Keith Ellison appeared on the main Netroots Nation stage.
Popular in the Community