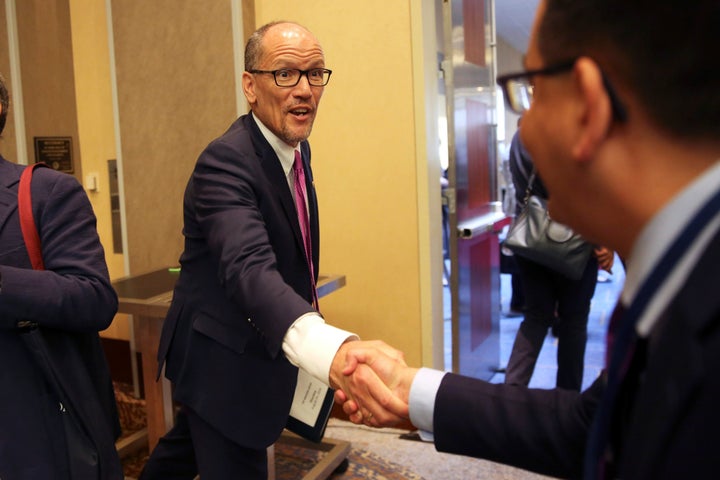 Proponents of the reforms, the most notable of which was the disempowerment of so-called superdelegates, hope that the lopsided vote will help unify the party ahead of the November midterm elections and the 2020 presidential race after that.
But for Perez, Saturday's vote has an added benefit: The accolades of many of the same progressive activists who have been his most unrelenting critics.
"I give a lot of credit to Tom Perez," said Norman Solomon, a national coordinator of the activist group Roots Action, who has written op-eds lambasting Perez. "He's given credibility to his own assertion, when he first took the job a year and a half ago, that he wanted to make the DNC more transparent and accountable."
Missouri Democratic Party Vice Chairwoman Genevieve Williams, who backed Sanders in the 2016 primary and Minnesota Rep. Keith Ellison in the 2017 DNC chairmanship race, said she was "very pleased with Tom's progressive leadership."
Megan Green, a Missouri DNC member, had a similar assessment.
"He got off to a rockier start in building trust with some of the progressives," Green said. "But he's done a really good job making sure he's not only listening, but actually hearing what we're saying."
Most importantly, Sanders himself, whose criticism of the party's nominating process sparked the reform effort, lavished praise on Perez in a statement celebrating the DNC vote.
"This has been a long and arduous process, and I want to thank Tom Perez and all of those who made it happen," Sanders said.
When Perez narrowly defeated Ellison for the DNC chairmanship in February 2017, he vowed to heal a fractured party, immediately tapping Ellison to serve as deputy chairman.
But he has since elicited progressive ire for a series of decisions that activists regard as attempts to marginalize them or please donors at the expense of party morale.
In October, Perez removed Ellison allies from key DNC committees, provoking a bitter spat at the DNC's fall meeting in Las Vegas, Nevada. Ellison's supporters ripped Perez in the press; Perez backers accused them of racial insensitivity for criticizing the appointment of some black Perez allies.
Then, in May, Perez earned progressive scorn for endorsing New York Gov. Andrew Cuomo (D) in a personal capacity, despite a promise not to meddle in Democratic primaries. (Cuomo is facing a left-wing challenge from actress and education activist Cynthia Nixon.)
And earlier this month, Perez caught flack for reneging on a pledge to prohibit donations to the DNC from fossil fuel industry PACs. Progressive activists are hopeful that the DNC can re-examine the issue at the party's winter meeting.
Regardless, all of the bad blood went by the wayside in the past few weeks as Berniecrats joined forces with Perez to defeat a rump group of DNC veterans opposed to superdelegate reforms of any kind.
So for now, many progressive DNC members are content to give Perez his due ― and make sure he knows he will be rewarded for doing the right thing.
"It's time for us to step up and be supportive of him because he had our back when it really counted," Williams said.
Support HuffPost
The Stakes Have Never Been Higher
Before You Go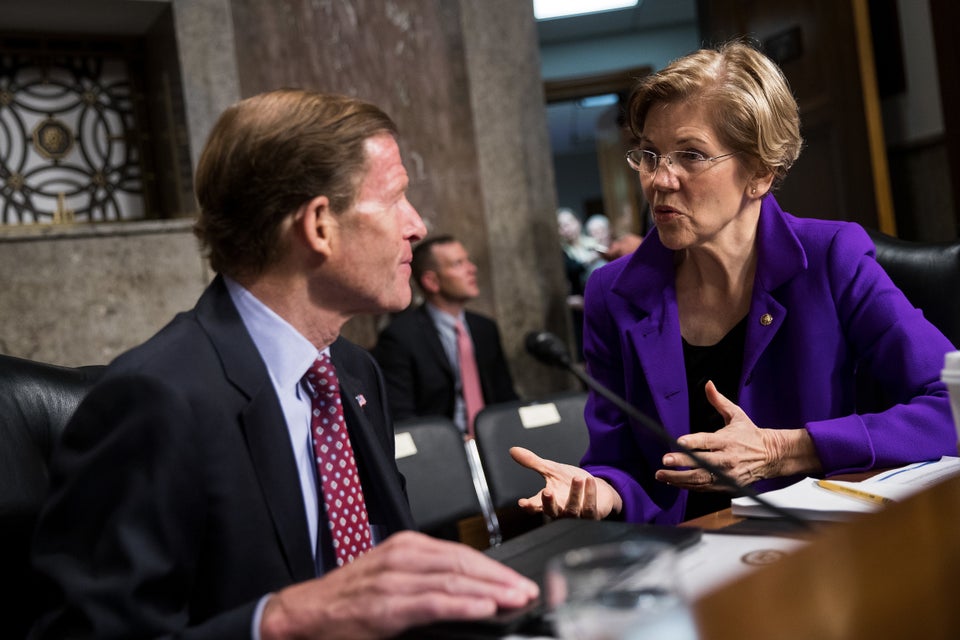 2017 Scenes From Congress & Capitol Hill
Popular in the Community