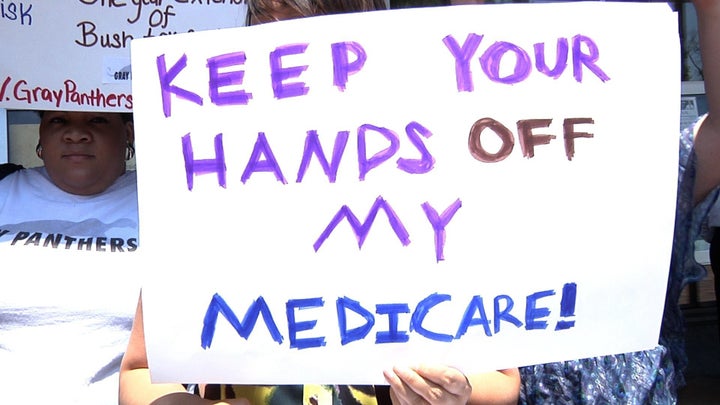 A progressive activist group is preparing to protest at President Obama's Chicago campaign headquarters, demanding that he refuse to cut what they view as staples of the social safety net.
Organizing the demonstration is the Progressive Change Campaign Committee, which is hoping to send a clear message to the President: his base won't support him if he cuts the entitlements.
President Obama: If you cut Social Security, Medicare, or Medicaid benefits for me, my family, or families like mine, don't ask for a penny of my money or an hour of my time in 2012. I'm going to focus on electing bold progressive candidates who will fight to protect our Democratic legacy.

As of Thursday at noon, the group had gathered over 195,000 pledges, from donors who gave over $17 million and 2.6 million volunteer hours to Obama's campaign in 2008, according to a PCCC press release.
The signatures will be delivered to Obama's headquarters at the Prudential Building at 11 a.m. CST on Friday. But as Lynn Sweet, political correspondent for the Chicago Sun-Times reports, they may not get all the way to anyone's desk. "The Prudential Building is somewhat of a fortress to penetrate--and one needs to get cleared in to get to the actual campaign offices," Sweet writes.
Still, the PCCC hopes the sheer volume of signatures will be enough to bring the President to attention. "If he's running as a Democrat, antagonizing the base like that is a pretty bad strategy," co-founder Adam Green told CNN.
Meanwhile, debt ceiling talks continue between the President and his Republican opponents in Congress, with the president growing increasingly frustrated with their intransigence on the issue.
Calling all HuffPost superfans!
Sign up for membership to become a founding member and help shape HuffPost's next chapter