Aol's BeOn group creates custom editorial content that is sponsored by marketing partners. The sponsoring partners do not exert editorial influence over the content, but may be organically integrated within content in an authentic manner that does not impact editorial integrity.

Robyn Benincasa is an ultra-endurance athlete, so when she found out she had stage-four osteoarthritis in both hips, she underwent a life-changing transformation. It was this journey that led her to start the Project Athena Foundation.
After her diagnosis, Benincasa wasn't sure she would be able to run again, let alone complete a high-endurance race. In the process of working through this, she drew inspiration from her friend and breast cancer survivor Louise Cooper, who coped with her treatment by "thinking about what her next adventure was."
Benincasa took a cue from Cooper and used the positive thoughts to get herself through treatment. Soon she realized she could give the same gift to other women and help them "live an adventurous dream as part of their recovery."
Project Athena organizes fun, non-competitive excursions around the world, including a 45-mile, two-day trek around the Grand Canyon and a kayak/bike adventure in the Florida Keys. "You name your adventurous dream and we try to come up with it," she said.
The trips, Benincasa explained, are about hope, perseverance and pushing yourself beyond your expectations. "When you take that next step that you didn't think you could take, and then it's one hundred steps you didn't think you could take, and when you're so far over that line of what you ever understood you were capable of, all of a sudden they realize, 'I can do anything.'"
Related
Before You Go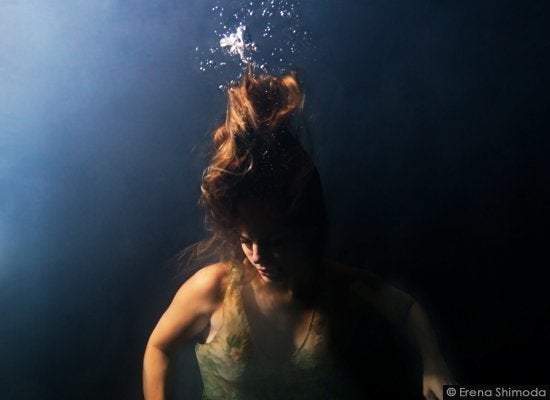 Stunning Underwater Healing Photos of Cancer Survivors