Life is now pretty sweet for these former laboratory chimps.
Earlier this month, nine female chimpanzees arrived at Project Chimps, a 336-acre sanctuary near Blue Ridge, Georgia. The lucky ladies previously lived at the University of Louisiana's New Iberia Research Center, along with more than 200 other chimps who are slated to ultimately join them at the sanctuary.
Project Chimps shared a video Friday of four of the girls enjoying a delicious perk of their new home — fresh watermelon.
"Listen to those amazing pant hoots of excitement," the sanctuary wrote in a Facebook post. "They were all so polite with each other and shared the watermelon."
The chimps are currently in a caged area because they're undergoing "standard quarantine," the sanctuary explained in a comment under the video. When the quarantine period is over, they'll be able to roam more freely:
The girls are currently going through their standard quarantine period and are living in the Cedar Tree Villa. There is an air-conditioned indoor space with two large "bedrooms" and a caged area outside that we call their porch (where this video was taken). They also have a fantastic open-top outdoor space of 6 forested acres that we can't wait for them to use and enjoy :)
"Quarantine is a minimum of 30 days and it's basically just a time to get to know them and let them get to know us, plus monitor for any health issues that might pop up," primatologist and Project Chimps president Sarah Baeckler Davis told The Huffington Post in an email. "It gives them a chance to acclimate to their new environment too."
She told HuffPost earlier this month that when the chimps got there, they started warming up to their new homes almost immediately. And since then, they've really been hamming it up for the camera.
The U.S. Fish and Wildlife Service granted endangered species protections to captive chimps in 2015 — prohibiting most invasive research on them. Later that year, the National Institutes of Health announced they would cease all support for any research on chimpanzees and retire the last chimps they had been holding on reserve. However, the chimpanzees coming to Project Chimps from the University of Louisiana have no affiliation with the NIH programs.
Support HuffPost
The Stakes Have Never Been Higher
Related
Before You Go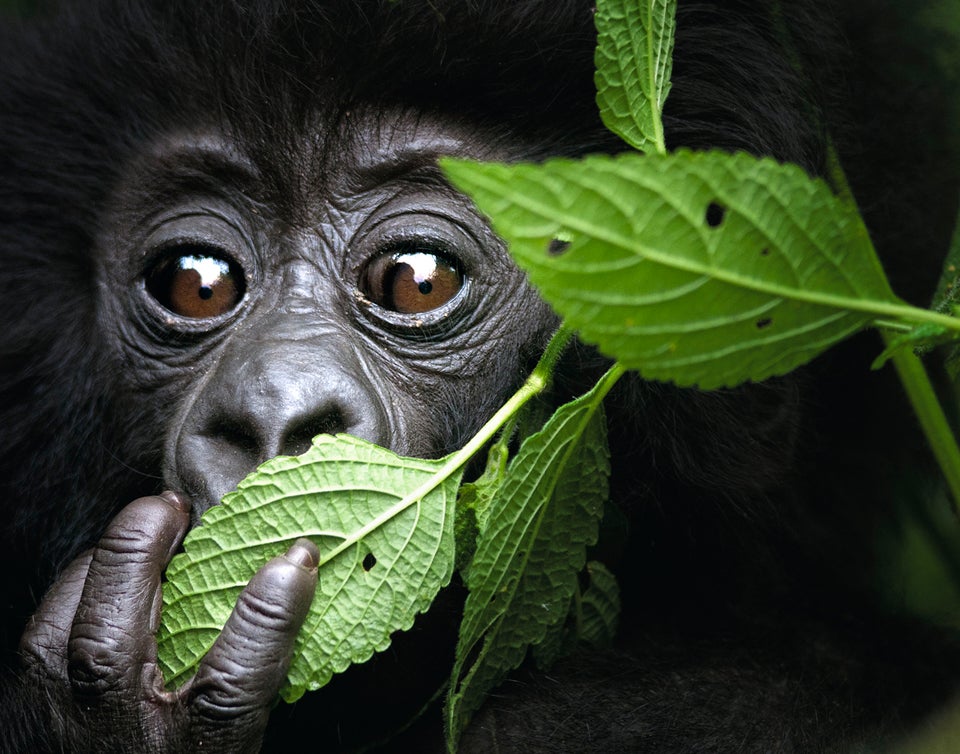 Great Gorillas
Popular in the Community