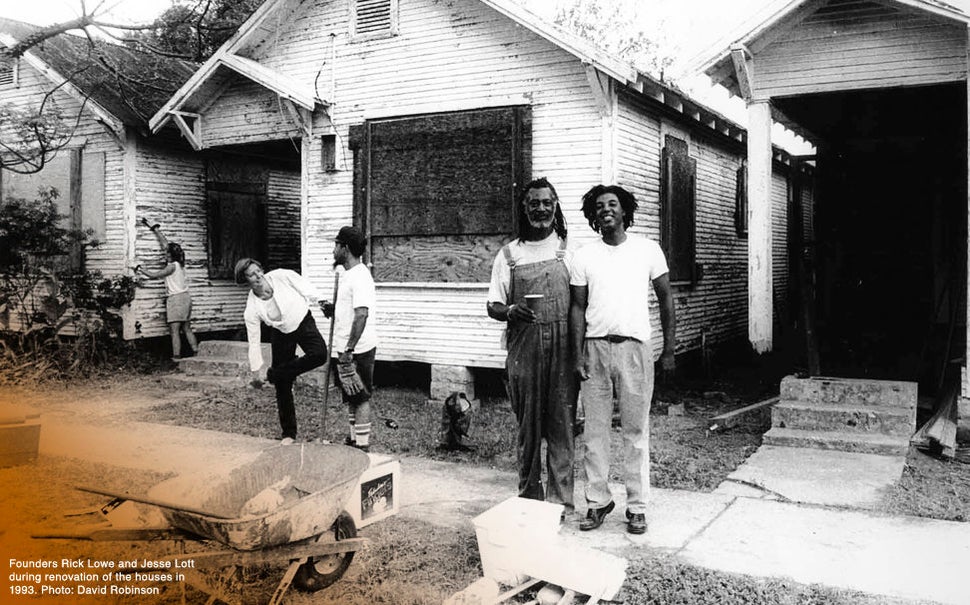 In the 1970s, conceptual artist Joseph Beuys gave a series of lectures about his theory on social sculpture; mainly, that life is art, people are artists, and we all have the power to mold and shape aspects of our lives creatively.
"My objects are to be seen as stimulants for the transformation of the idea of sculpture, or of art in general," Beuys explained in 1979. "They should provoke thoughts about what sculpture can be and how the concept of sculpting can be extended to the invisible materials used by everyone."
The idea may sound, well, conceptual at first -- as in lofty, quixotic and difficult to apply to the logistical problems of everyday life. But with the Houston-based Project Row Houses, artist Rick Lowe proved how wrong that interpretation is.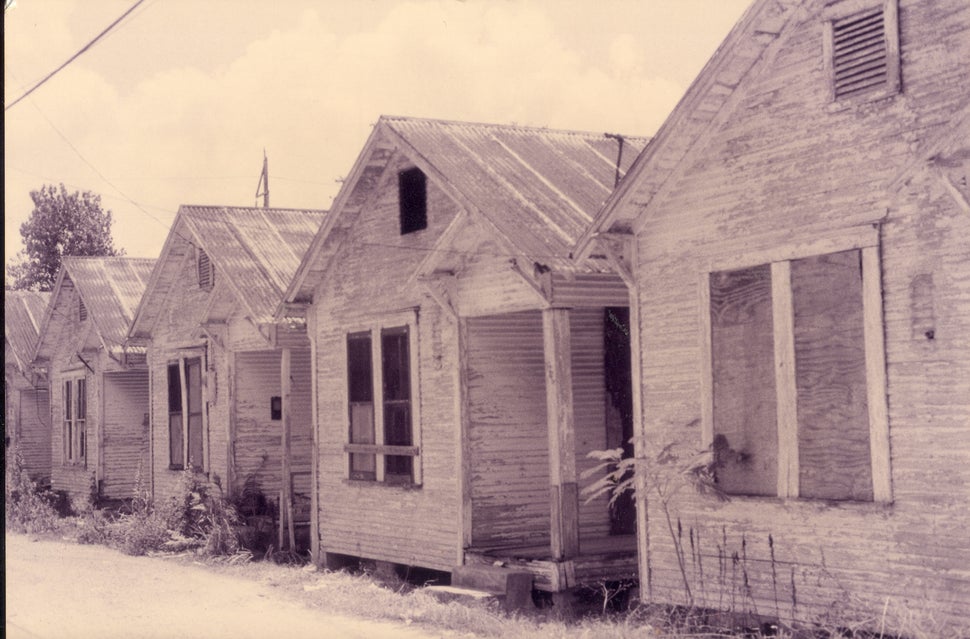 In 1993, Lowe was part of a group of artists that bought 22 run-down row houses in Houston's historically black Third Ward. In the years since, the string of houses has blossomed into an arts community, offering everything from artist residencies to after-school programs to temporary shelter for single mothers. 
"At its core, it's really just about thinking [of] the social environment as a sculptural form so that we understand some of the everyday, mundane things that happen," Lowe explained to Art Practical, "from transitional housing for single mothers or education programs or real-estate development -- not only from the standpoint of the practical outcomes from these services but also the poetic elements that can be layered into them."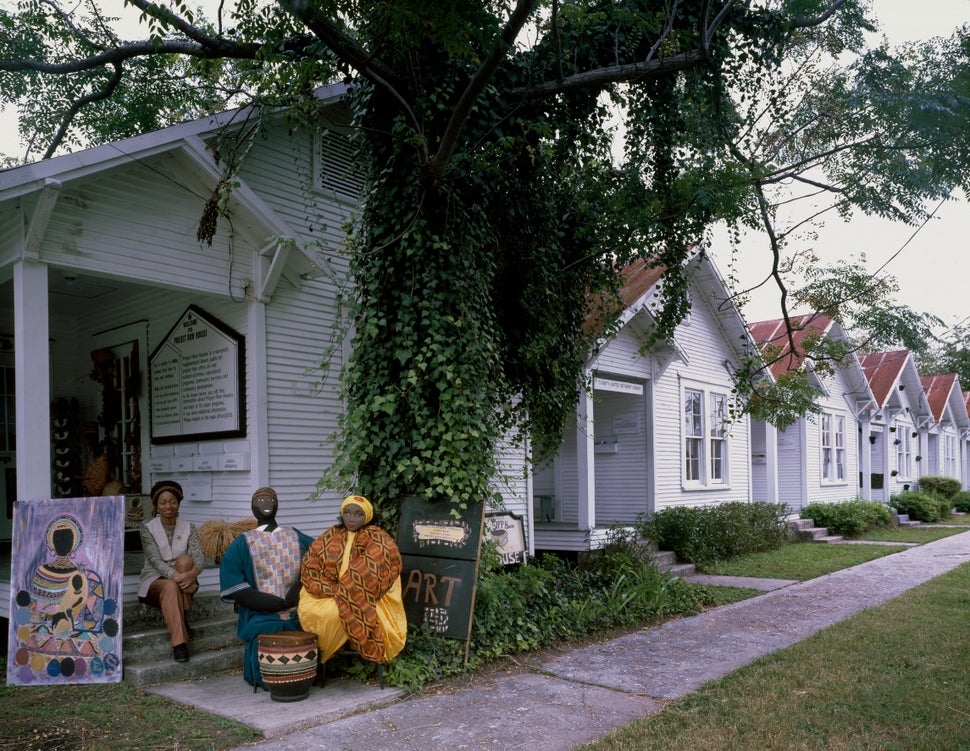 In an interview with Houstonia Mag, curator Anda described a particular piece from the show, "People's Paper Co-op," which assigned legal experts to work with Houston citizens -- inside the artistic space -- to remove non-convicted cases from their legal records. Together, the experts and citizens then shredded the obsolete papers and made the refuse into paper flowers. As Anda explained: "The most important thing that I hope people take away from this is that artists aren't just reflecting back about the times that we were in, they're actually actively participating in it and shaping it."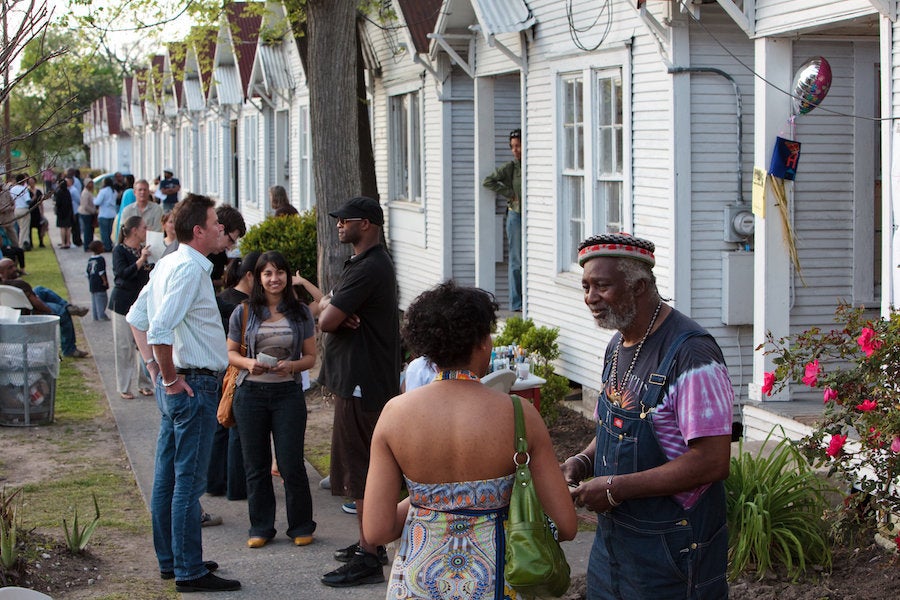 Another collective featured in the show, called Verbo•bala (which translates to "verb bullet"), is a hybrid theatre group from Tucson, Ariz., whose work relates to the Mexican-American border. Its projects often revolve around the idea of "mestiza," a hybridized identity made of diverging pasts and collaged mythologies. For example, in their multimedia work "Acordarnos," the artists protest what they call "colonial amnesia" by remembering the lives that have been lost at the U.S.-Mexican border, all the while calling for a change in the borderland's narrative, from violence and fear to wisdom and peace. 
Another participating group, The Argus Project, uses their piece "Argus Awakens to ask a simple question: "If police need to wear body armor to protect themselves while in public, what does the public need to wear to protect themselves from the police?" The work examines police brutality in our country today, partly taking the shape of an actual suit of tactical counter-surveillance body armor, adorned with 15 body cameras. The creation juxtaposes the police's need for protection with a civilian's equally pressing need for safety from the forces of state. The piece also features a video series addressing ways citizens can take action and hold police forces accountable for unwarranted acts of violence.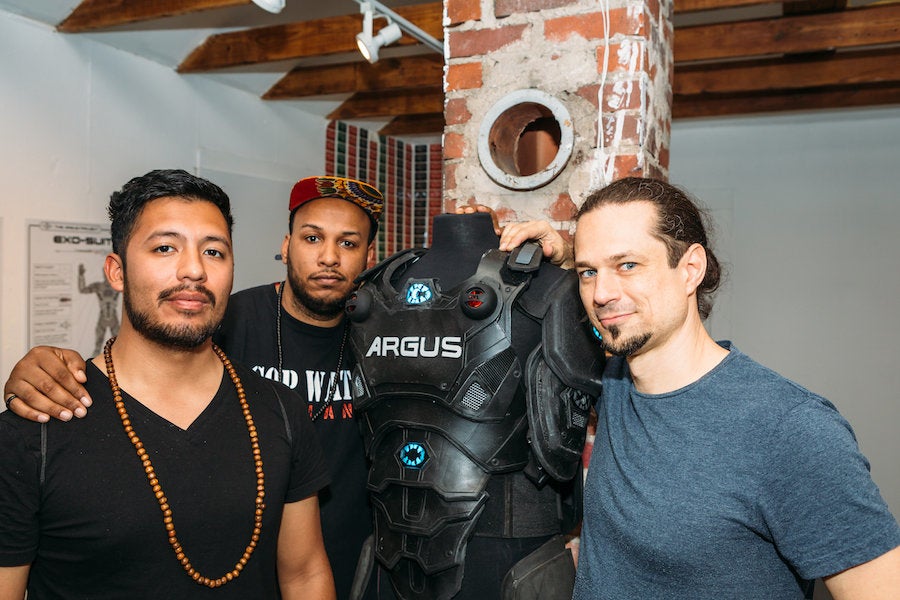 "Shattering the Concrete" runs until June 19, 2016, at Project Row Houses, at 2521 Holman St. in Houston. Admission is free.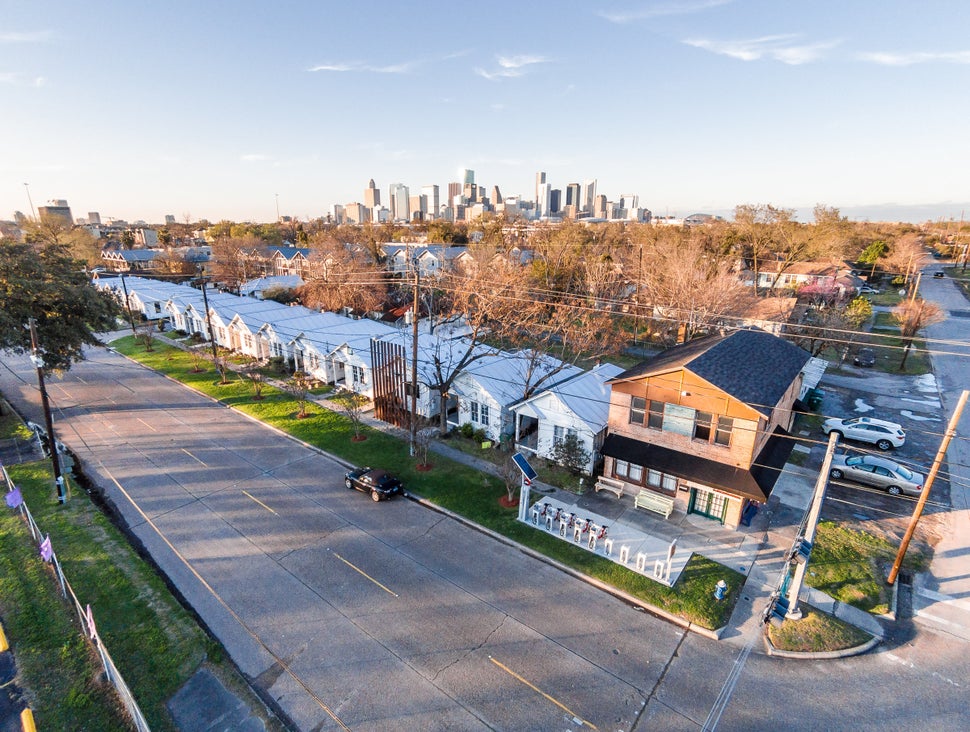 REAL LIFE. REAL NEWS. REAL VOICES.
Help us tell more of the stories that matter from voices that too often remain unheard.
BEFORE YOU GO
PHOTO GALLERY
Green Artists Making Climate Change A Priority