There were a lot of big changes on "Project Runway" when the show returned for its 12th season. For one, the prize package is bigger than ever -- worth more than half a million dollars. To make it more challenging, the designers are now managing their own budgets for the whole season, rather than week-to-week. That means it's possible to run out of money for a challenge down the road.
But perhaps the most unusual change was that it no longer seems to be required that a contestant know how to sew. Okay, that may have always been the case, but Sue was pretty upfront about having no idea how to operate the sewing machine in front of her. She asked her competitors for help, who were stunned that she didn't know how to use a basic machine.
"That's really ballsy to sew something on a machine and not know how to use it at all," said fellow contestant, Dom. Sue learned enough to get by and got her design together. But Hollywood Life doesn't have a lot of hope for her when they saw that she seemed perplexed at the sight of a sewing machine.
And yet, Sue managed to pull off one of the judges' favorite looks for the week. Clearly her vision outpaces her techincal skill. Can she learn enough to stay competitive, or will her lack of knowledge hurt her down the road?
Find out as the new season of "Project Runway" continues, Thursdays at 9 p.m. ET on Lifetime.
TV Replay scours the vast television landscape to find the most interesting, amusing, and, on a good day, amazing moments, and delivers them right to your browser.
Before You Go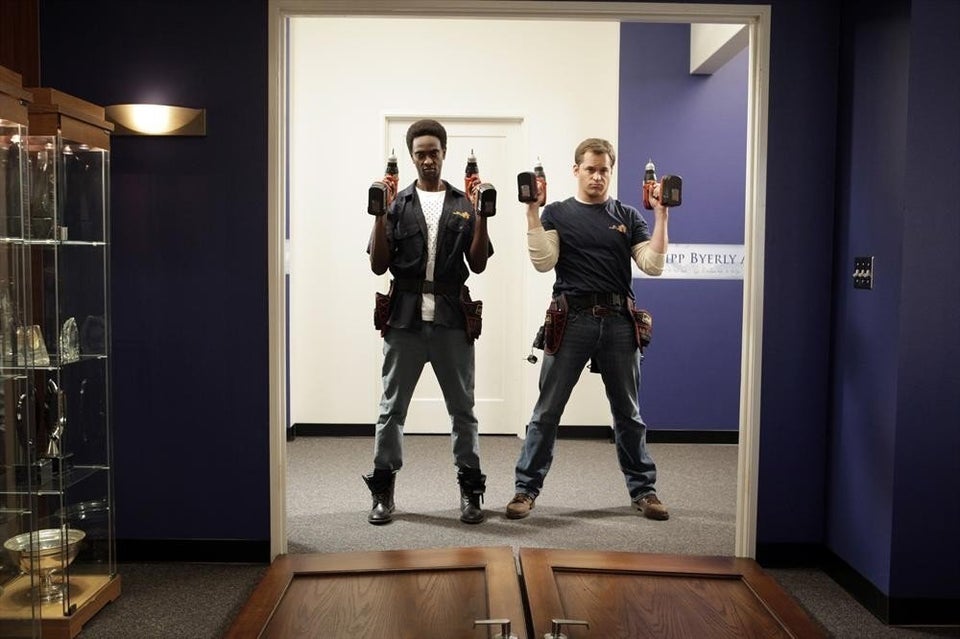 Summer TV Guide
Popular in the Community