For Season 12 of "Project Runway," mentor Tim Gunn was granted a new power. He has a little something called the "Tim Gunn Save." It's a one-time-only chance for him to keep a contestant in the competition even after the judges have eliminated him or her.
This week, Justin fell short of judges' expectations with a design described by Nina Garcia as a "foaming vagina" dress. After he was auf'd by Heidi Klum and her cohorts on the judges' panel, Gunn changed the game.
"I believe in your talent, and ... I believe, you need a little more time here," he told Justin. "I'm using my Tim Gunn save."
Gina Pusateri, writing for Buddy TV, was totally on board with this decision. "It honestly couldn't have happened to a better person," she wrote. "Justin vows to prove to Tim that he made the right decision in upcoming challenges."
Entertainment Weekly's Annie Barrett hopes that he sticks to his word. And she hopes that he learned a very important lesson through this whole ordeal: no more "foaming vaginas."
Justin continues on the competition on "Project Runway," Thursdays at 9 p.m. ET on Lifetime.
TV Replay scours the vast television landscape to find the most interesting, amusing, and, on a good day, amazing moments, and delivers them right to your browser.
Related
Before You Go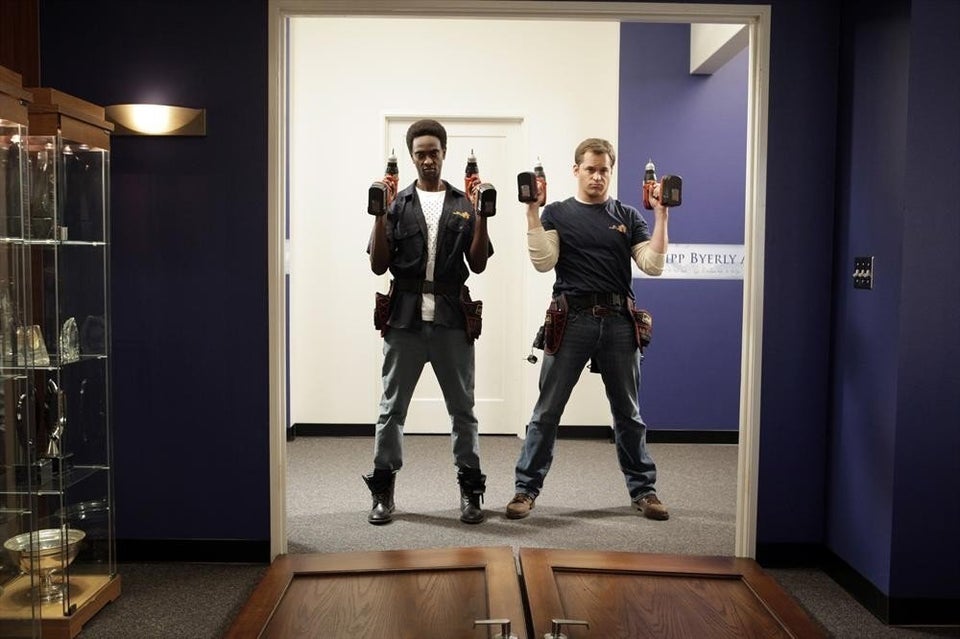 Summer TV Guide
Popular in the Community