When actress Tanna Frederick first moved to California, the ocean was the kind of locale that brought back memories of her native Iowa. Like a hike in the countryside, surfing was an unexpected way to reconnect with Mother Nature; the beach a big communal backyard where the neighborhood could go and relish the outdoors.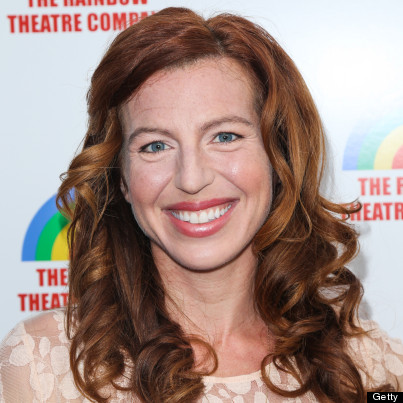 "The ocean was really an exciting notion to me before I started surfing because it's like the equivalent of the land that we had in Iowa," Frederick told The Huffington Post. "It's sort of this untamed territory and it was really a solace and a great place to go."
Then one day, a condom floated by.
She said local surfers had an unofficial "leave it cleaner than you found it" motto, and when paddling by trash they would shove it into their wetsuits. But illness became an occupational hazard of sorts.
"You start to notice the water quality, you start to notice how many ENT [ear, nose and throat] infections not only you get, but other people get," she said.
So Frederick decided to take action, launching Project Save Our Surf, a non-profit organization dedicated to the clean-up of the world's tainted waters.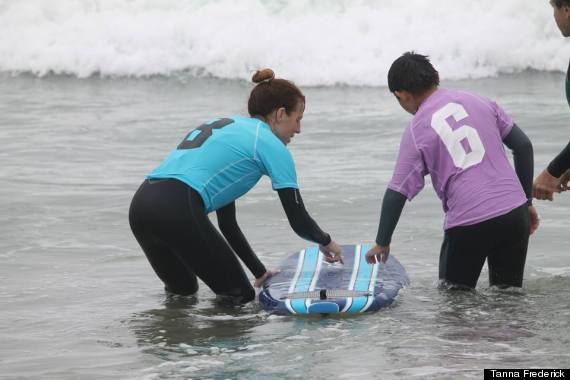 The organization originally started with 24-hour "surfathons" where different celebrities would come out to raise money for other ocean conservation non-profits. Seven years later, the Project has evolved into a grassroots education program for budding young environmentalists.
Frederick helped launch a series of summer camp programs, from one-day clinics to full-week adventures, aimed at educating the next generation about the ocean.
"The whole day is really just a great day of empowerment," she said of the clinics. "They could get it from a textbook, but it's so much better if they can get it from the camp itself. It's as simple as people understanding that you can't throw a cigarette butt into the sand and expect it to go away. It's everybody's backyard."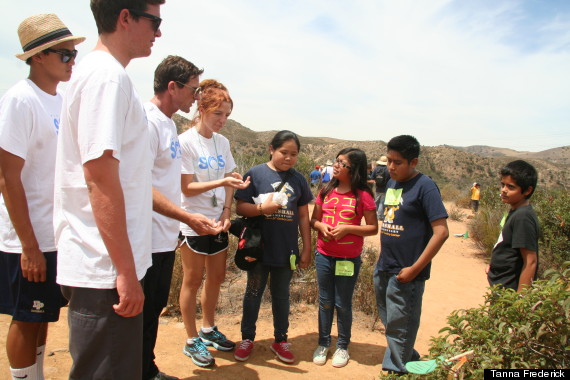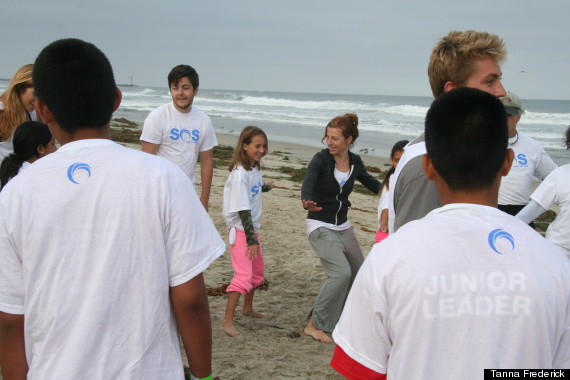 During the five years the clinics have been running, Frederick said more than 10,000 kids have passed through and the response has been overwhelming.
"There's an inaccessibility to the Earth's resources, to the preserved forests, to the environments and ecosystems," she said. "The kids have to see that. It still blows my mind to this day that kids who live in Anaheim have never seen the ocean.
"I believe in optimism. I don't think the conservation has to be scary and negative. The more positive the outlook, the more we get done and the more change happens."
For more information about Project Save Our Surf's ongoing efforts, including their youth clinics, head on over to the group's website or Facebook page.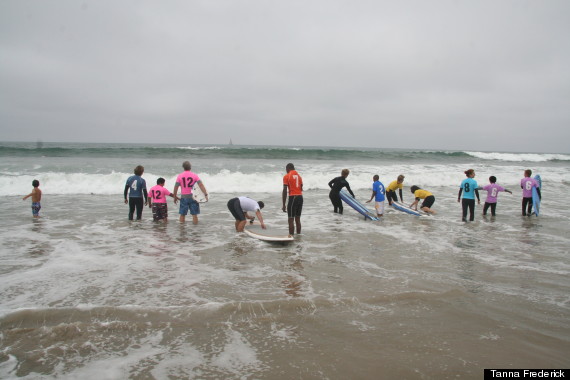 BEFORE YOU GO
PHOTO GALLERY
Evolution of Green Activism