This article is part of HuffPost's Project Zero campaign, a yearlong series on neglected tropical diseases and efforts to eliminate them.
Some events have a way of getting under our skin. (The bitter 2016 election comes to mind.) They consume our thoughts and conversations, dominate our news and social feeds, maybe even keep us up at night.
But some problems, for whatever reason, fail to capture the world's attention.
Take sleeping sickness, a parasitic disease caused by the bite of a fly, that has plagued Africa for centuries. Sleeping sickness is fatal if left untreated, and the most recent epidemic reached its peak in 1998 with more than 38,000 cases across the continent. And until recently, the treatment for the disease's advanced stages was sometimes lethal, killing, in a cruel twist, 1 in 20 people who received it.
Support the effort to stamp out sleeping sickness:
If this doesn't ring a bell, that's because sleeping sickness belongs to a category known as neglected tropical diseases. The World Health Organization has identified at least 18 of them. They typically afflict the poorest of the poor, often in parts of the world that are already involved in conflicts or crises that make treatment more difficult. For the most part, these diseases are not prioritized by governments, don't draw major pharmaceutical funding and don't spur global awareness movements like Zika and Ebola. Many of these diseases are preventable and treatable. Yet more than a billion people suffer from them.
That's why The Huffington Post has launched Project Zero, a yearlong series to raise awareness of neglected tropical diseases and those working to eliminate them. Alongside news, features, data and video coverage, Project Zero includes contributions and dispatches from those on the front lines. With support from the Bill & Melinda Gates Foundation, we're sending a team of journalists and HuffPost RYOT filmmakers to affected communities in Africa, bringing the stories of neglected tropical diseases to our audience in text and video, including virtual reality.
Project Zero's centerpiece is a fundraising campaign to help eliminate sleeping sickness from the Democratic Republic of Congo, where the majority of cases are found. In collaboration with CrowdRise and the nonprofit Drugs for Neglected Diseases Initiative, we're helping readers take direct action in order to bring this closer to reality.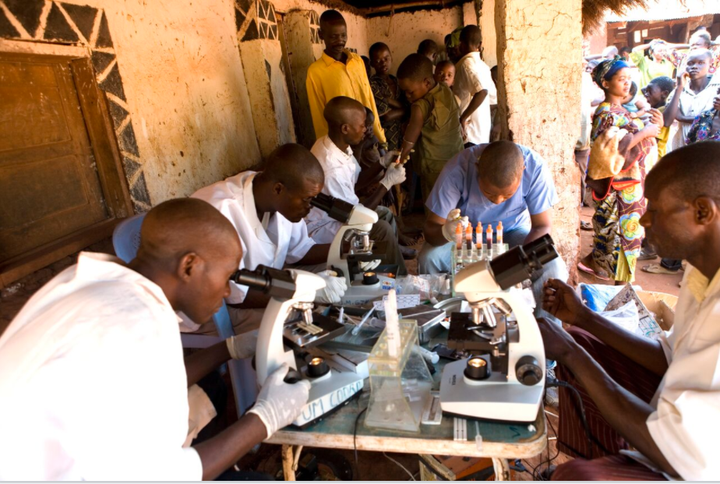 In 2003, Doctors Without Borders created DNDi to develop new drugs for people living with neglected tropical diseases. Today, DNDi's international coalition is on the cusp of bringing two new treatments for sleeping sickness out of development and into the hands of patients.
In a world with many crises and underreported stories, why have we chosen to focus our attention here?
First, these diseases are by definition neglected, and HuffPost has a unique opportunity to increase the attention paid to them.
"Because [neglected tropical diseases] are a threat only in impoverished settings, they have low visibility in the rest of the world," WHO Director-General Margaret Chan said in a 2010 report. "While the scale of the need for prevention and treatment is huge, the poverty of those affected limits their access to interventions and the services needed to deliver them."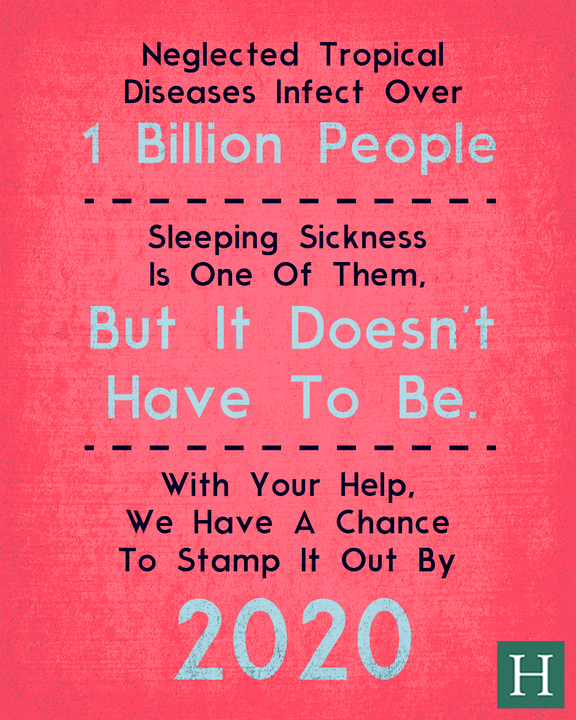 Second, by increasing these diseases' visibility and building momentum, we can truly have an impact.
The WHO says several neglected tropical diseases could be eliminated by 2020. With sleeping sickness specifically, we're very close to reaching that finish line: DNDi estimates that only $5 million is needed to complete the development of new treatments. That may sound like a huge amount, but in the context of an industry where development of a new drug can cost billions, it's really not very much.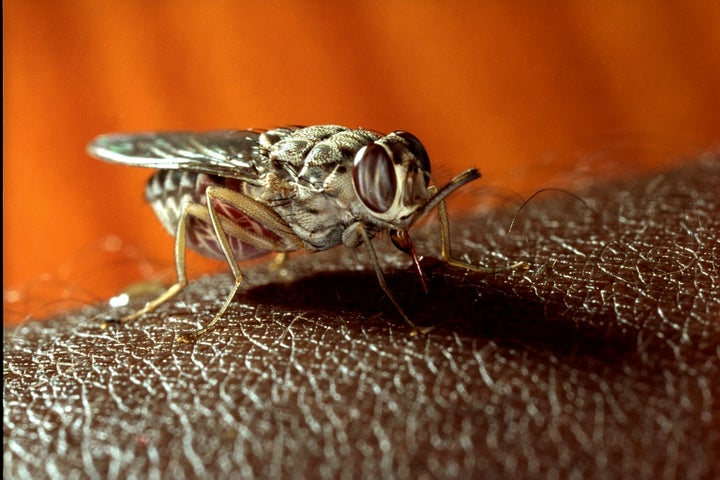 Our sleeping sickness campaign will include stories on affected families and communities, as well as profiles of people behind some of the most amazing medical advances, like the woman who helped discover a compound that is paving the way for a safe, powerful new treatment.
The rest of Project Zero will examine similar stories that are emerging from the fight against other neglected tropical diseases. Our reporters and producers will not only shine a light on these diseases, but on the people and communities affected – the rhythms and rituals of their lives and their resilience in the face of such difficult circumstances. We'll see their world and hear their stories in their own words.
By putting human dignity and determination at the center, we hope to shift the narrative away from neglect to a more hopeful place of awareness, compassion and meaningful action.
Support DNDi's fight against sleeping sickness by donating via the CrowdRise widget, below:
HuffPost is advocating on behalf of sleeping sickness research by DNDi, a recipient of grants from the Bill & Melinda Gates Foundation, which also funds HuffPost's Project Zero series. All content in this series is editorially independent, with no influence or input from the Foundation.
If you'd like to contribute a post to the series, send an email to ProjectZero@huffingtonpost.com. And follow the conversation on social media by using the hashtag #ProjectZero.
Related
Popular in the Community