Propositioned by a handsome doctor, who thought I was beautiful and who wanted to take me to the most romantic restaurant I could imagine. Our first conversation was easy. He had a strong accent but I was excited to meet him. Our first date was fabulous. We had fun. I was attracted to his entire being but especially his lips, his affectionate nature, his articulate knowledge about medicine, and interest in me. I don't usually drink anymore but encouraged by him, I let down my barrier. I even let him into my home after dinner. I was amazed at how great we were together. I had no regrets and was excited after our first night. The entire next day I walked six feet off the ground. I hadn't been that naturally high from the benefits of sex for many years.

He wanted to come visit me the next night, but settled on showing up two days later after two twelve-hour shifts and while facing down another. He invited himself to stay at my home and said he would have to get up early. I didn't mind. I was ready for a repeat.

But the man who showed up for the second night was completely different. On our first date he wore a suit and seemed relaxed. Now, in scrubs, he seemed comatose. He parked askew and when asked to straighten out the SUV so my neighbor wouldn't hit him that seemed too much to ask. He acted short-tempered. Conversation wasn't easy. He spent dinner looking at the sports screen and paying attention to old basketball information instead of me. I got progressively more uncomfortable.

He was taking pot shots at me. When I tried to understand why, and I explained that I take things personally, he said repeatedly he was just "messing with me." Walking home from the restaurant he said, "Stop talking." After his beautiful seduction, now that I'd already given myself to him and was excited to do it over again, he was no longer the elegant, eloquent man I'd happily surrendered to 48 hours prior. I felt disrespected.

My father teases everyone who tries to help him as he is dealing with a metastatic cancer. I am only now beginning to understand how many comments my father said to me over the years caused me to doubt myself, and were said to boost himself up with no regard to my reaction or the effect it had on my psyche and decision making. This issue is up in my life. Doctor Tall teasing me ignited that very inflamed part of my heart.

I spoke up and was told to shut up. I told him to leave. Then when he gawked at my reaction I admitted I was just messing with him and asked him how that felt to him. He took me seriously, that I wanted him to leave. I didn't want him to leave at all. I just wanted the flagrant disregard for my emotional comfort to end. I didn't hold my anger well. I over reacted but explained with great tenderness why I took his comments personally. He was saying I shouldn't take anything personally, and yet asking him to leave he took quite literally, even though I was just trying to make a point.

We fought. I yelled. He explained that no one had ever yelled at him and that he has nothing to prove. I didn't handle my side of it well. Only because I pushed the conversation forward did he answer me this.

"I normally don't tell people who I am because its just who you see in front of you that's who you get. I don't tell you I'm somebody I am not. I'm sorry if you think that pushing me, yelling at me, and telling me to go after you invited me to your place, is okay. It's not okay to me."

We reconciled, had a hot time, and another one upon him waking before the 4AM alarm. Then he blocked me and said he learned his lesson and didn't want my "drama and nonsense."

I thought because he had been an OBGYN in his country he would know more than the general man asking, "Did you have an orgasm?" I thought because he teased me and then I teased him that he would understand what I was trying to do. He didn't. After our argument but before we united physically, he told me he had never slept in anyone's bed but his own. I was astonished when he admitted his parents wouldn't recognize him going to a woman's house after a twelve-hour shift. Hence why he took my joke that he should leave, personally. How was I to know that he never spent the night at a woman's house in his 48 years on the planet?

My therapist said, "Teasing is passive aggressive anger. You didn't ruin this on your own. You got triggered and you were being honest. How many times can you be told to shut up? How many times can you be teased in a way that is not loving or conducive to having a healthy relationship? How many times? Granted, blowing up is not a great reaction. What is the price to be paid if you stop talking?"

My brother said something quite interesting. He said, "Are you telling me to shut up because you're a doctor or because you're a man? If you're a man it's wrong. If you're a doctor it's wrong. I can understand you have a god complex because of being a doctor but that's not the way to treat other human beings. What you do in your world doesn't mean it translates to my bedroom."
He didn't see it coming that I would have emotion or need to protect myself from his unkind and uncalled for teasing. He didn't see it coming that I wouldn't accept his behavior and want to play without being fully present as I had been two nights prior. He couldn't understand why I thought he wasn't respecting me, when he came straight to me even though he never ever slept in a woman's bed. As yummy as it was our first night, and knowing there will be no third night, I'm stymied that I can't just have fun with someone right off the bat and that honesty means nothing after the fact.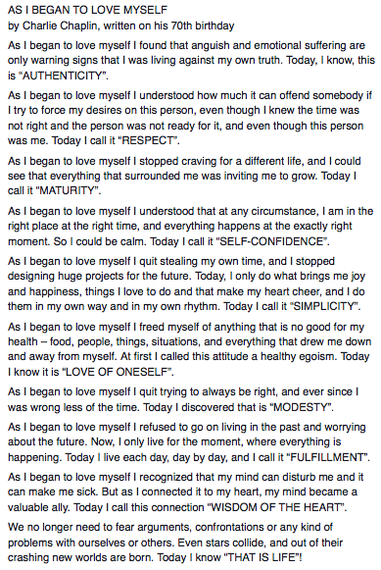 REAL LIFE. REAL NEWS. REAL VOICES.
Help us tell more of the stories that matter from voices that too often remain unheard.