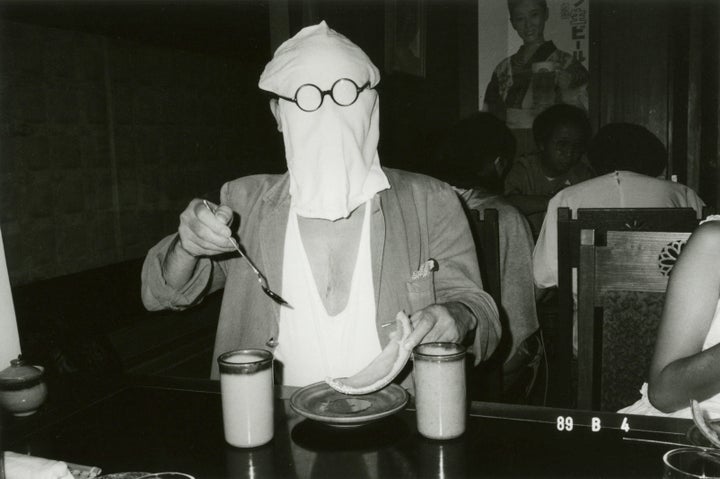 Is Nobuyoshi Araki the most prolific photographer in the world or a dirty old man with a penchant for bondage? Perhaps both? The man with a ravenous appetite for the picturesque and the explicit is back with a new photo book, "To The Past," a surprisingly emotional look back at the 72 year old artist's life as he settles into his twilight years.
Although Araki has published over 450 photography books so far, the racy pictures stand out most, with many of the naughtiest not even depicting humans. Vice's Tomo Kosuga wrote that Araki could "make a photo of the ground look so much like a vagina that you start to seriously consider jerking off to it." But Araki is as much a chameleon as he is a pervert, with a repertoire containing everything from photos of his cat Chiro to the singer Bjork. Maybe the attention to Araki's naughty streak says more about us than it does about him.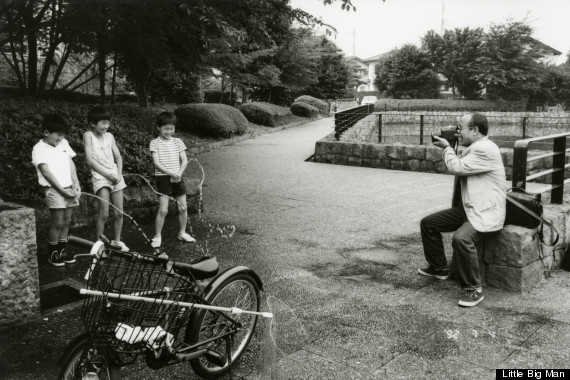 In "To The Past" Araki shows an unprecedented emotional openness, though the result is far from sappy. Araki compiles autodated black-and-white photographs from 1979-2011. Yet he lets his sense of humor trickle in, tampering with the time stamps on the camera's digital auto settings. He then turns his life chronicles a bizarre mashup of emotions and events.
Each proliferated image is strange, sad and a little sexy, not because Araki made it so but because that is the kind of world we live in. Although there are naked women in boxes, bathtubs and swings, they aren't the edgiest of the bunch. A cat peers ravenously over a decapitated lizard and a man in business casual photographs three young boys urinating in public. And yet, the most halting image is of Araki himself, taken during his treatment for prostate cancer.
True experiences and true feelings are scrambled up with Araki's false chronology, making an interesting commentary on aging and death. Old memories can be as fresh as yesterday's, time stamps can be altered, Araki's deceased wife is alive and well in photographs... Araki's work shows you don't need to play around with auto settings to manipulate time with photography. Even when Araki looks to the past he is pushing the bounds of the medium into the future.
"Into the Past" is Published by Little Big Man. It is to be released in a strictly limited edition of 350 copies. Visit the website for more info. Araki's exhibition "Past Tense - Future" is currently on display at Little Big Man Gallery in San Francisco until September 8, 2012.
See images from the book below. Take caution, they are decidedly NSFW.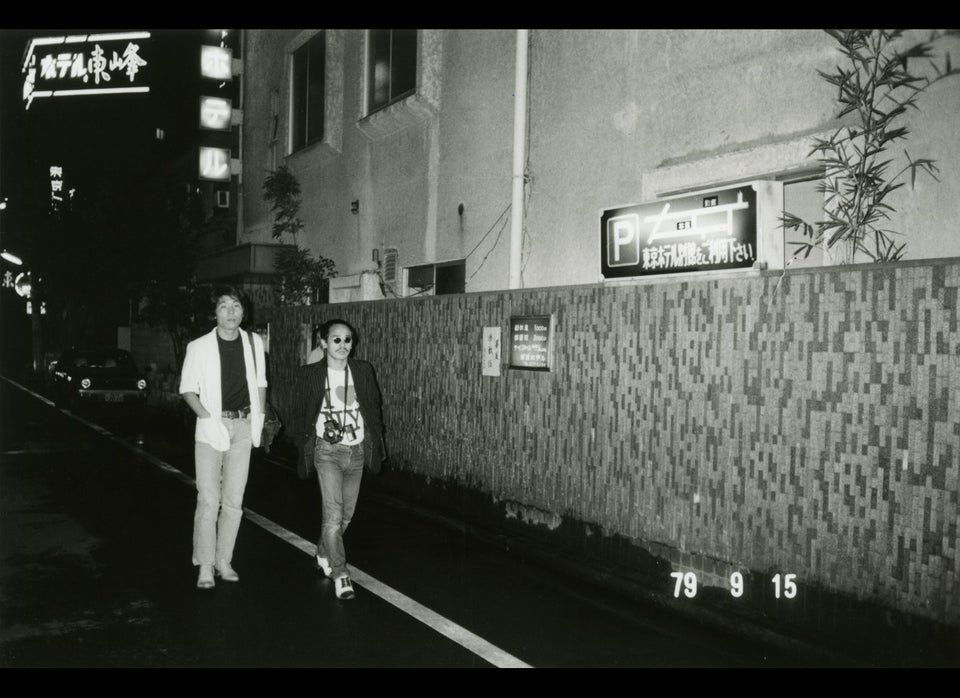 Nobuyoshi Araki (NSFW)
Related
Popular in the Community