Prom: That often over-hyped, teen dream night that has spawned entire songs, movies, books and of course, an episode of "Glee." All of these idealized versions of prom night (minus so-not-ideal prom horror films "Prom Night" and "Carrie") make it easy to overlook the plethora of awesome -- and sometimes less than awesome -- real-life prom experiences.
Luckily, on her show today, Ellen Degeneres took the audience back in time to her own prom -- and to Michelle Obama's.
In a clip released earlier this weekend, Ellen revealed her prom photo first. She described her all-plaid dress as something that "was a tablecloth at one point." The First Lady -- who as HuffPost Style points out was a "total babe" -- had a more risque approach to prom fashion. "That split was a little high," she told Ellen. "I don't know if I'd let my kids go out in a split that high."
Today, when prom is heralded as "the new wedding," and some parents spend upwards of $1,000 on their teen's big night, what we remember most is passing a milestone with our friends, not how pricy our outfits were.
Since prom season is right around the corner, we want to hear about your prom experiences! What did you wear? Who was your date? Was the dance even any fun? Send a photo from your prom night to women@huffingtonpost.com along with a few lines about your experience. We'll feature them here in a slideshow.
LOOK: Women Share Their Prom Pictures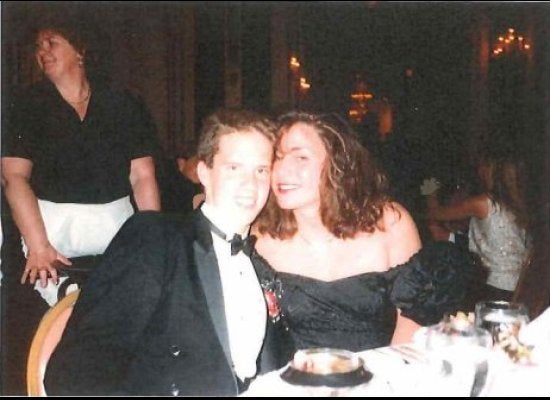 Women Share Their Prom Photos