India's Supreme Court has lifted a centuries-old ban on women who could potentially be on their periods from entering a popular Hindu pilgrimage site.
"All devotees are equal, and there cannot be any discrimination on the basis of gender," Misra said, according to NDTV.
D.Y. Chandrachud, a Supreme Court justice who concurred with Misra, said that religion can't be "the cover to deny women the right to worship."
"To treat women as children of a lesser God is to blink at constitutional morality," Chandrachud said.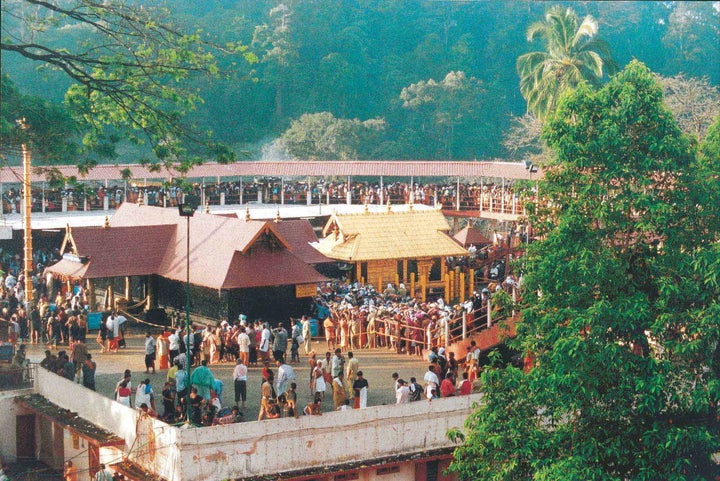 For centuries, menstruating women have been prohibited from entering the Sabarimala Temple in the southern state of Kerala. The temple is one of the most prominent Hindu temples in the country, attracting up to 50 million pilgrims every year.
Unlike other Hindu temples that just prohibit women on their periods, Sabarimala had a blanket ban on all women of menstruating age, generally ages 10 to 50.
The newest ruling is the result of a petition that has been making its way through Indian courts for years. Activists who wanted the restrictions removed claimed the rule was a remnant of outdated, patriarchal attitudes that treated menstruating women as "unclean." Those who were for the gender-based ban claimed that it honored the eternally celibate deity that the temple is dedicated to, Lord Ayyappa. Others argued that the restrictions actually protected women, since some believe women's health would be harmed by the energy at Sabarimala.
The one dissenting voice on the Supreme Court, Justice Indu Malhotra, is also the only woman on the five-member bench. Malhotra argued that "notions of rationality cannot be invoked in matters of religion."
"Religious practices cannot solely be tested on the basis of the right to equality," she said, according to Reuters. "It is up to the worshippers, not the court, to decide what is the religion's essential practice."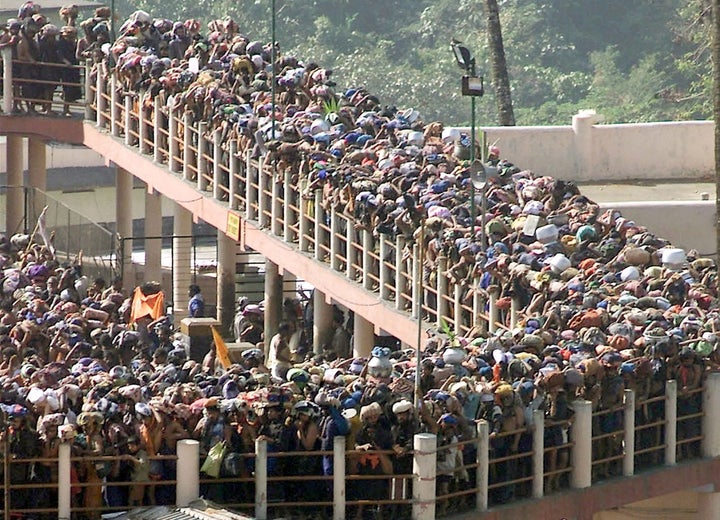 The Travancore Devaswom Board, which manages the temple, has said it plans to seek a review of the Supreme Court decision. The board's president, A. Padmakumar, told the Press Trust of India on Sunday that he doesn't think "real women devotees" of Lord Ayyappa will visit the temple when it opens for its annual pilgrimage season on Oct. 16.
"Only some women activists are expected to trek the holy hill in the name of the verdict," Padmakumar said.
In the meantime, Kerala's government will be attempting to make the temple more accommodating for female devotees, according to NDTV ― installing separate washrooms and baths and increasing the number of female police officers at the site.
Sadhana, an American coalition of progressive Hindus, called the Supreme Court's decision an "important and progressive step in removing the stigma around menstruation in Hindu communities."
"No human is pure or impure in the eyes of god," the coalition wrote on Facebook. "We are all divine."
Support HuffPost
The Stakes Have Never Been Higher
Related
Before You Go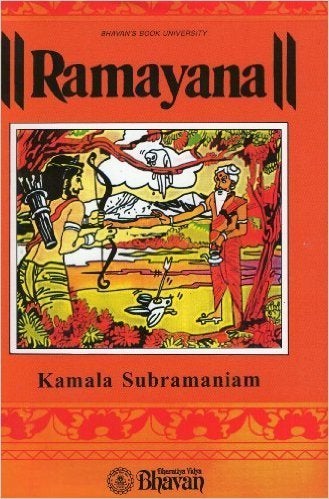 Must Read Books On Hinduism
Popular in the Community