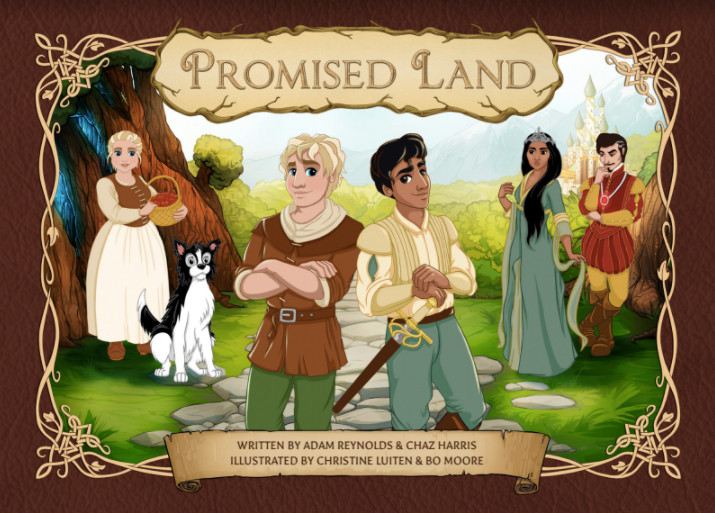 A powerful new children's book is telling the story of a farm boy and prince who meet, build a friendship and eventually fall in love in the face of adversity.
Promised Land, by authors Adam Reynolds and Chaz Harris, borrows elements from classic fairy tales and utilizes them in a queer and empowering framework. Not only is the book presenting a same-sex love story in an accessible and understandable way, but it also bucks the "damsel in distress" narrative by having the central female character, a queen, be the one to save herself.
"The [kinds of media] we consume as kids and young adults form our attitudes towards those around us," Harris told The Huffington Post. "Most importantly, they influence our attitudes towards ourselves. If you don't see yourself in stories, you don't see yourself in the world and I believe that lack of visibility creates the kind of 'otherness' we often experience as LGBTQ+ people. If we can be heroes in stories, we're seen more positively in the real world."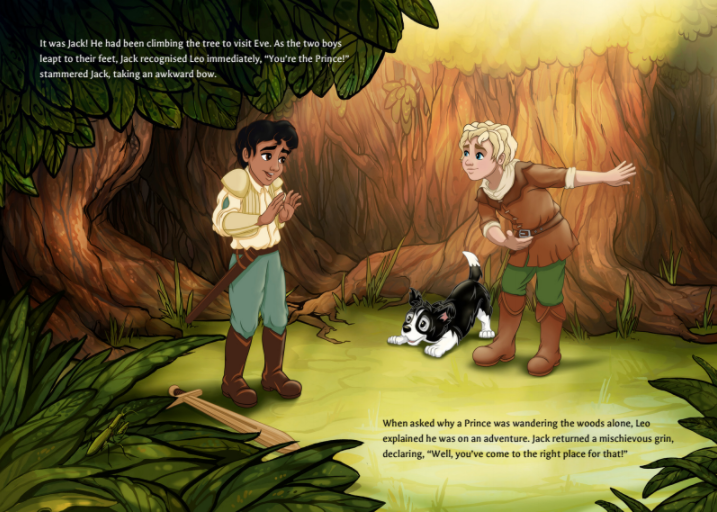 The book, which is set in a kingdom where all people are equal no matter what they look like or who they love, is also dedicated to those affected by the Pulse nightclub massacre that killed 49 queer people, most of color, and their allies in June 2016.
"I remember when Ellen spoke at the vigil of Matthew Shepard and said 'This is what I was trying to stop!' Harris continued. "That was how it felt to us. After it was reported the man responsible for the Pulse massacre had said the image of two men kissing disgusted him so much that it had motivated the attack, our book ends with that image. We felt it was important that the lives that we lost could be forever remembered with a message of love and hope."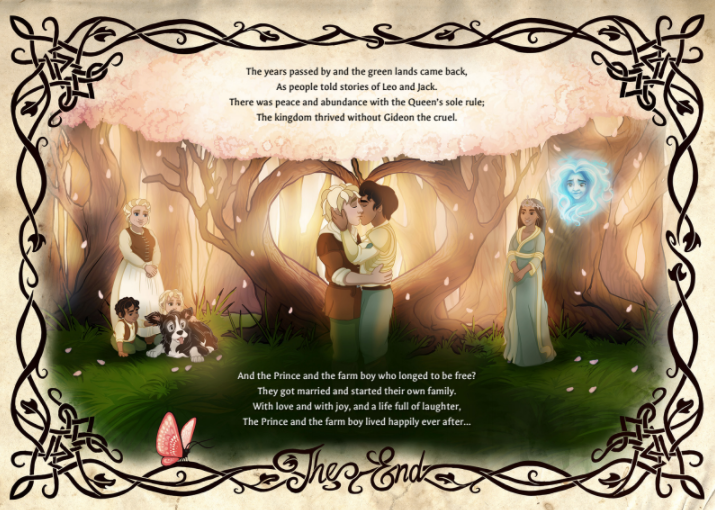 As for the future, Harris and Reynolds both hope to continue producing work that tells diverse and queer stories.
"We do hope to be able to bring more stories to life that feature protagonists beyond gay characters, that just seemed the most obvious starting point for us," Reynolds told HuffPost. "We'd likely do this in collaboration with writers who represent those authentic voices though. Why not? There's a whole Kingdom to explore!"
A pre-order of the paperback edition of Promised Land is now available.
Before You Go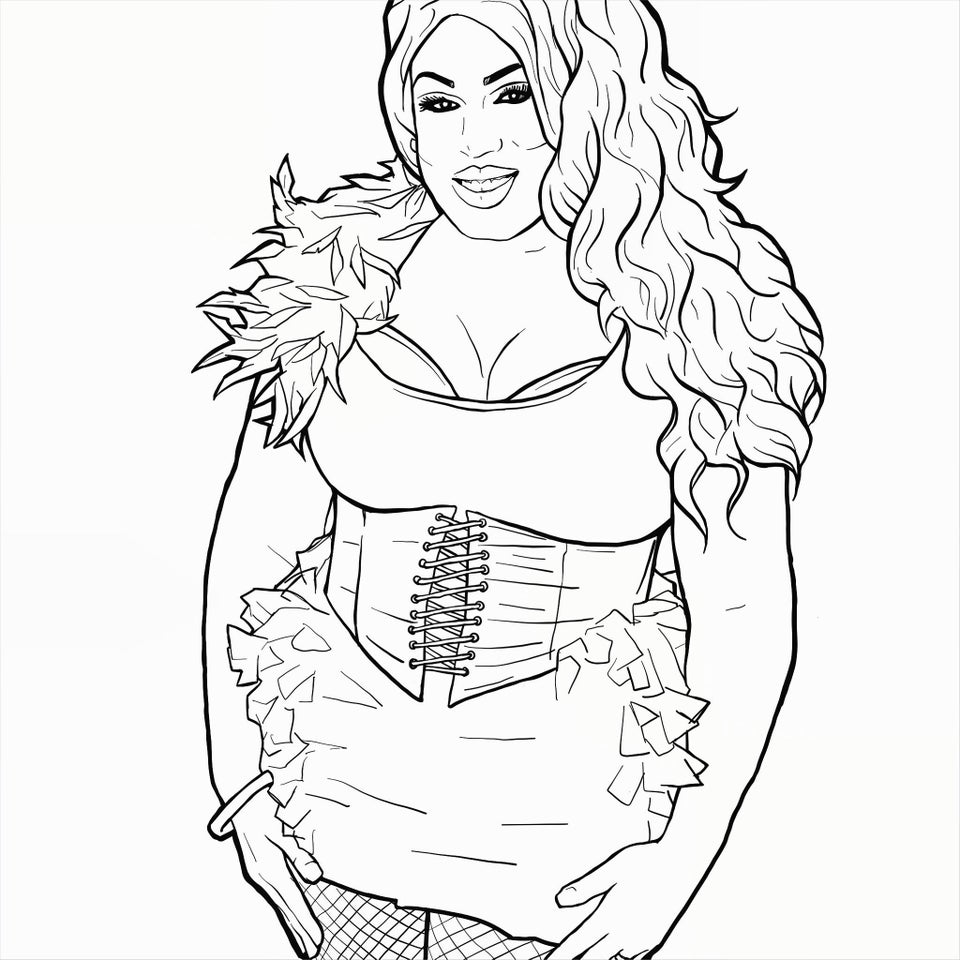 Drag queen coloring book
Popular in the Community