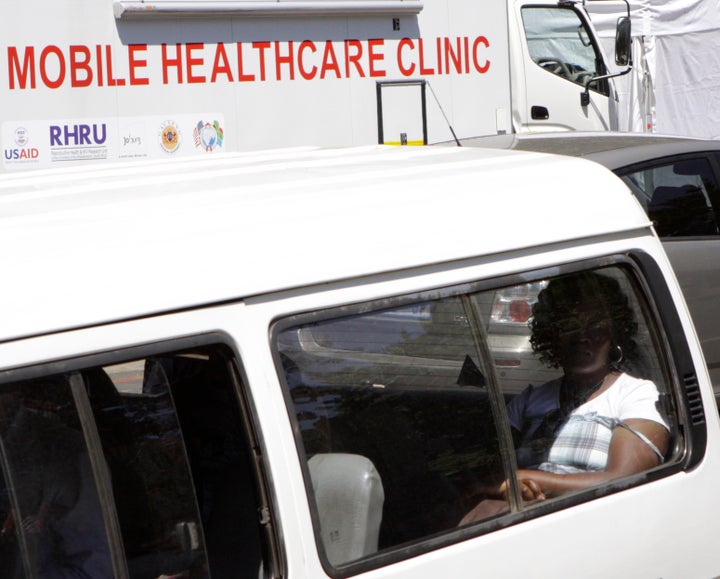 On the eve of World AIDS Day, researchers in South Africa have halted trials on what was thought to be a promising microbicide gel created to protect women from infection with HIV.
In a trial conducted last year, the vaginal gel containing tenofovir, a medication widely used to treat AIDS, showed a 39 percent reduction in the risk of contracting HIV among the women who used it. Those who used the gel most regularly reduced their chances of infection by 54 percent, The New York Times reported.
A follow-up trial, however, dealt a disappointing blow to AIDS researchers this month when it found that the gel wasn't as effective as researchers originally thought.
The second trial, nicknamed VOICE (for Vaginal and Oral Interventions to Control the Epidemic), enrolled more than 5,000 women in South Africa, Uganda and Zimbabwe since it began in 2009. Divided into three experiments, the trial compared three different products against a placebo -- the gel, a tenofovir pill and a Truvada pill (tenofovir and a booster drug).
And although an independent data and safety monitoring board found the tenofovir pill to be safe, 6 percent of the women using it (and 6 percent of those using the placebo) had become infected by the time the board looked at the data. Based on ethics of modern clinical trials, that level of ineffectiveness was grounds for the trial be discontinued, in order to keep any more women from becoming infected.
Why the tenofovir gel didn't work has yet to be determined. According to the Times, Dr. Ian McGowan, a researcher for the Microbicide Trials Network, speculated that the problem might have been that too few women used the gel regularly, that the dosing schedule was wrong or that it somehow caused inflammation that led to easier entry by the virus.
As for the participants who experimented with the tenofovir gel or the placebo gel, NIH says the women will stop using the product at their next scheduled clinical site visit.
They will then return eight weeks later for a final evaluation before exiting the study. At that visit, they will be given information about where they can continue to receive HIV testing and counseling, contraception and other medical and support services. Follow up for all of the VOICE study participants is expected to be completed in June 2012, with final study results anticipated in early 2013.
Calling all HuffPost superfans!
Sign up for membership to become a founding member and help shape HuffPost's next chapter