It is no secret that the world is flattening. Information that once struggled to move across the country now freely flows across borders; companies that once focused on domestic markets are now creating jobs across the world; previously isolated economies have become intertwined in the dynamic global market.
For American businesses and workers - particularly those in the video game industry - these changes present countless opportunities through increased access to new markets and surging demand for American products.
The exchange of ideas and market expansion enabled by various free trade agreements helped transform video games from entertainment for a few into an industry expected to reach more than $100 billion by 2017, according to Newzoo.
Passing Trade Promotion Authority (TPA) legislation is the first step toward achieving this promising future. That is why the Entertainment Software Association calls on the House of Representatives to follow in the Senate's footsteps and quickly approve TPA and the Trans-Pacific Partnership (TPP). Both are common-sense measures that will help reinforce America's leadership in the global economy for years to come.
TPP is vital to the video game industry. It represents an important opportunity to secure intellectual property protection measures in new markets and facilitate greater cross-border trade. Strong intellectual property protection, piracy enforcement and cooperation with foreign governments will help reduce infringement of copyrighted entertainment software, which is estimated to cost the U.S. video game industry millions of dollars every year.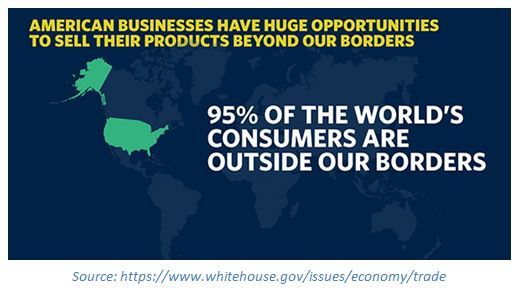 The video game industry is one of the fastest growing sectors of our nation's economy. A recent economic impact report found from 2009-2012 our industry grew at a rate four times that of the American economy. Computer and video game companies contributed more than $6.2 billion to the U.S. economy in 2012 and employ nearly 150,000 Americans in 36 states.
Measures allowing for increased U.S. exports will enable our industry to reach an expanded consumer base. This will stimulate further industry growth and lead to new, high-tech, high-paying jobs for American workers - the type that will keep the U.S. competitive. Labor, environmental and other standards included in TPP will also ensure that all trade partners are playing by the same rules, leveling the playing field for businesses and their employees.
TPP, a free-trade and regional investment treaty being negotiated with 11 countries throughout the Asia Pacific region, would improve old trade agreements and cement new ones. This deal hinges on congressional approval of TPA - also known as fast-track authorization - which would ensure that America speaks with one voice on international priorities such as incentivizing high-tech job creation and that we can move quickly to capitalize upon new trade opportunities. TPP will only strengthen our standing in the digital economy.
Calling all HuffPost superfans!
Sign up for membership to become a founding member and help shape HuffPost's next chapter