_______________________________________________________________________ 
As Acting Special Representative for the Secretary's Office of Global Partnerships (S/GP) at the U.S. Department of State, I have the privilege of constantly witnessing and supporting innovative solutions that harness the power of public-private partnerships to advance top global diplomacy and development initiatives. The impact of working alongside public and private sector partners who each bring their unique set of strengths cannot be understated.
At the Secretary's Office of Global Partnerships (S/GP), we focus heavily on Sustainable Development Goal #17—promoting public-private partnerships as one of the top means to address all of the Sustainable Developmental Goals. From working alongside the UN Foundation's Girl Up Campaign, Google, Intel, APEC, and other partners, to bridge the gender gap in the STEAM fields through the APEC WiSci Girls STEAM camp to teaming up with coders, designers, scientists, and even Virgin Group to host the third annual Fishackathon in order to facilitate crowd-sourced solutions to the challenges facing our world's oceans and fisheries—we at S/GP recognize that we cannot achieve our diplomatic missions alone.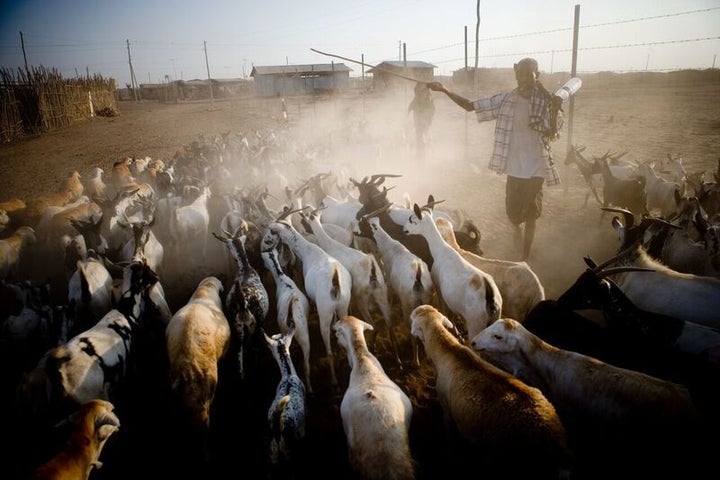 Each of this year's finalists can look forward to opportunities to increase the scalability and visibility of their projects. The winner will receive a week-long Executive Education course at the University of Virginia Darden School of Business, publicity and media coverage, and networking opportunities at the Concordia Summit. Supporting the P3 Impact Awards again this year allows the Secretary's Office of Global Partnerships to be an integral part of the future of public-private partnership building, thereby paving the way for innovative solutions to be found to our world's top challenges.
As Secretary Kerry has stated, "The goal of this award is as clear as it is compelling: To recognize and inspire the next generation of public-private partnerships, because the best ideas are never limited by borders, and we need all the good ideas that we can get."
Each of this year's top finalists could be the lucky winner. Who do you think will win? 
Thomas Debass is the Acting Special Representative at the Secretary's Office of Global Partnerships at the U.S. Department of State. Follow him at @Debass on Twitter. 
REAL LIFE. REAL NEWS. REAL VOICES.
Help us tell more of the stories that matter from voices that too often remain unheard.