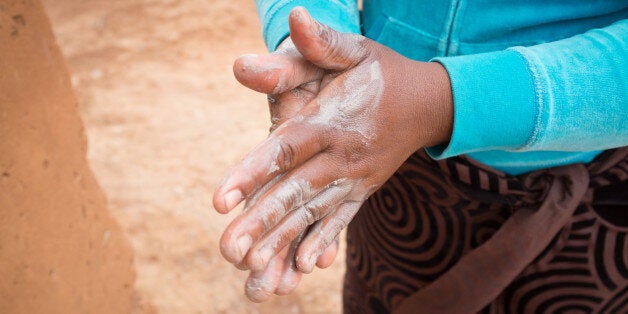 You always bring a gift when meeting with the traditional leaders or "chiefs" in Zambia. Typically the chiefs request foodstuffs for their people, things like cooking oil or maize. Occasionally a chief may request something different, such as a blanket. Chiefs in rural Zambia distribute these items among the poorer families in their tribes. There is a deep sense of responsibility among the chiefs for their people, and a strong sense of pride that chiefs feel as the quality of life of their people improves.
When we first started working in the WASH sector in Zambia, we were using mobile phones and cloud-based data aggregation to engage government workers. We worked through community volunteers and district environmental health technicians. Toilets were built and hand-washing stations were added as the technology empowered government employees to better understand and respond to the sanitation needs of the people under their responsibility. Little did we know, we had only scratched the surface.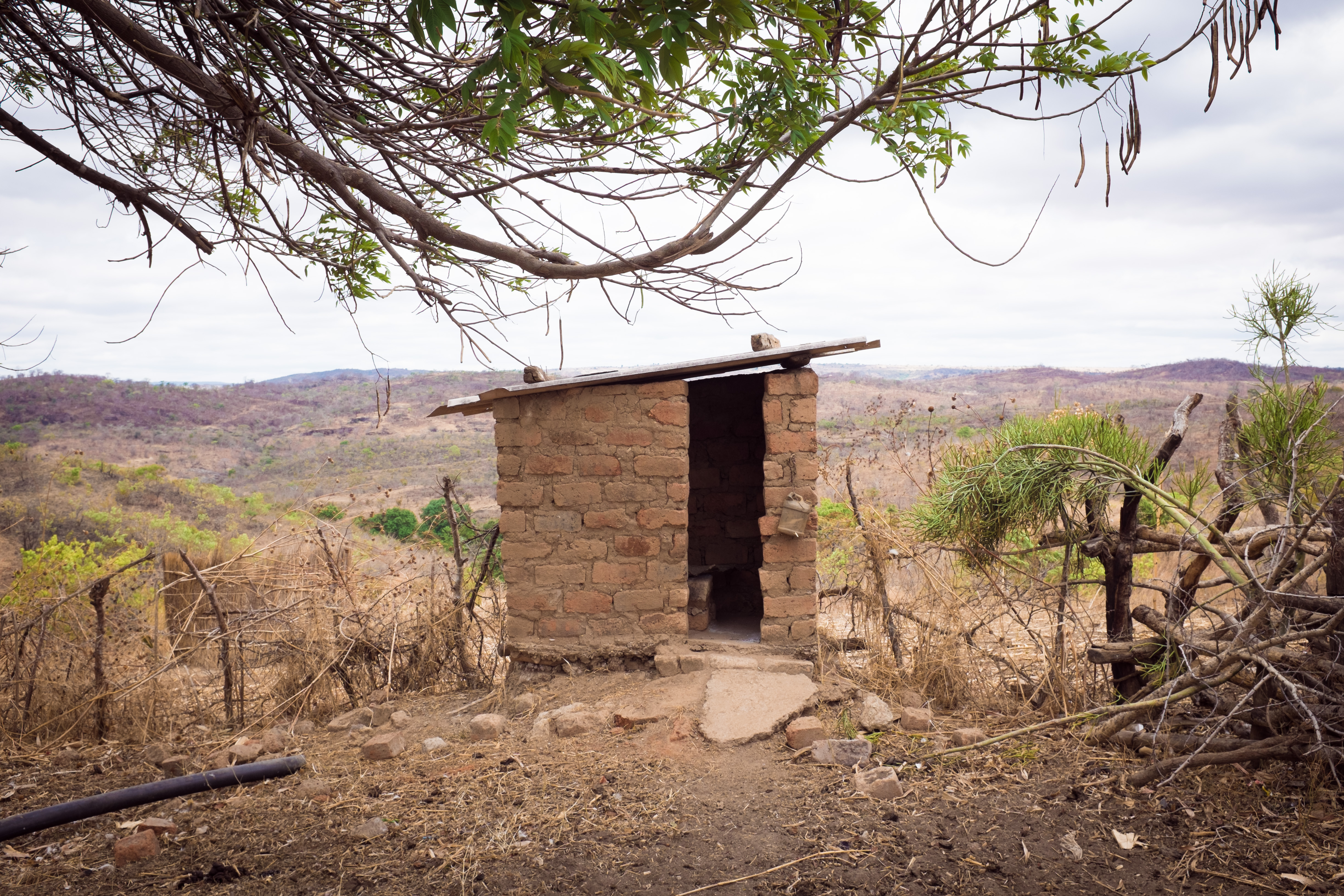 "Why don't we work with traditional leaders in this program?" We don't remember who on the team asked the question, but it was likely a single voice for an idea that had been growing among the collective group. Rural Zambia is a very hierarchical society, and status matters. To operate in rural Zambia, health programs must get the blessing of the chiefs to operate in communities. We needed to understand how best to engage chiefs in order to achieve better outcomes in sanitation: more toilets being constructed and used in village settings.
Our first chiefdom orientation was with Chief Mumbwa, a man who had been driving a sanitation agenda among his constituents for years and was known for traveling house-to-house asking to inspect latrines. Chief Mumbwa lives humbly, as do most traditional leaders in Zambia, in a grass and mud hut with a thatched roof without power, but his presence commands attention and respect of the greatest world leaders. In our first chiefdom orientation we brought headmen from each village in the Mumbwa Chiefdom together and shared real-time sanitation data on their villages. They learned how many households each village had, how many of those households had latrines, and how many of those latrines were considered adequate (having a smooth cleanable floor, a lid to cover the hole to prevent flies from getting in and out, and a hand-washing station with soap or ash). The headmen looked at the data, looked each other in the eye, and talked with Chief Mumbwa. Empowered with knowledge of their own villages and those of their peers, a competition to become "open defecation free" was hatched. The village headmen wanted to be the first in Mumbwa Chiefdom to have open defecation free villages. And the chief made it clear that the village headmen would be held accountable if the chiefdom was not open defecation free within the next few months. The social pressure and level of engagement was remarkable.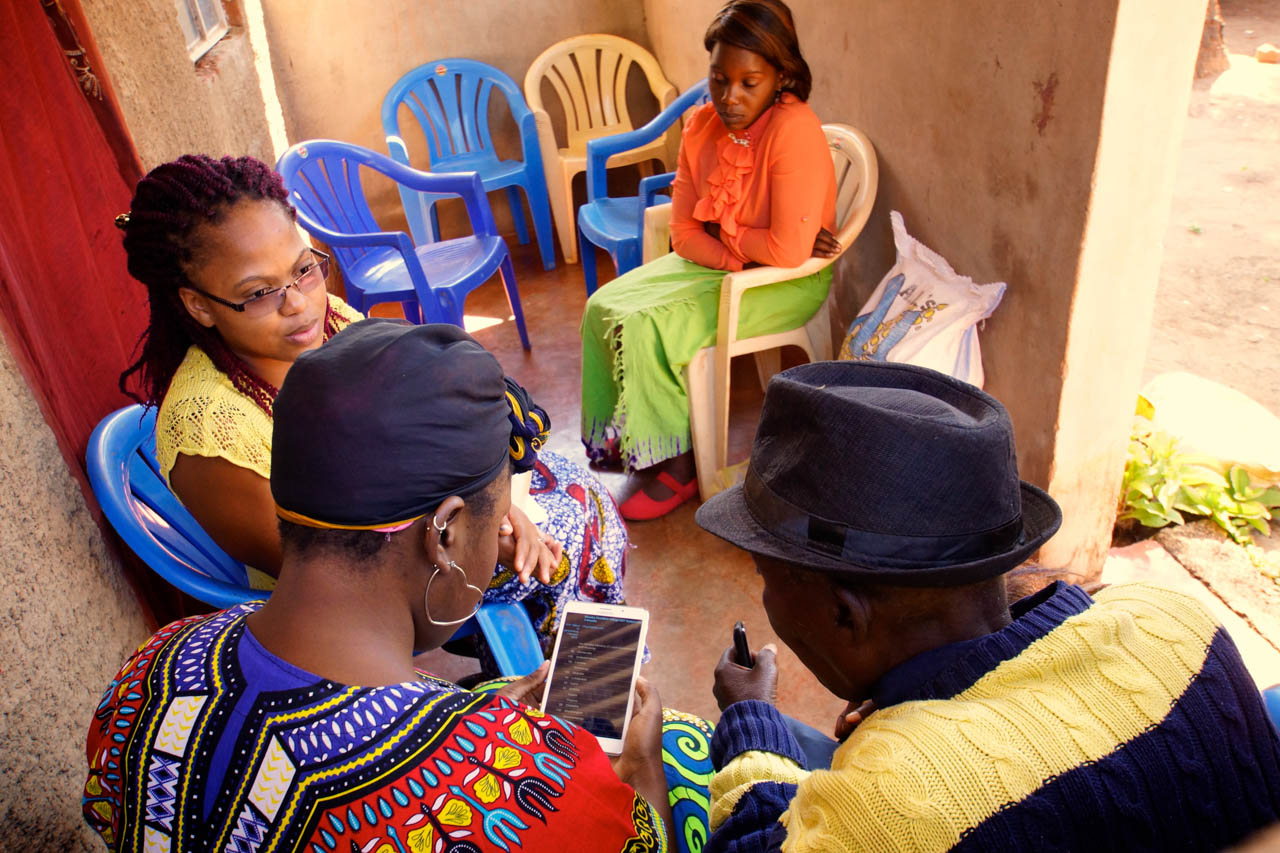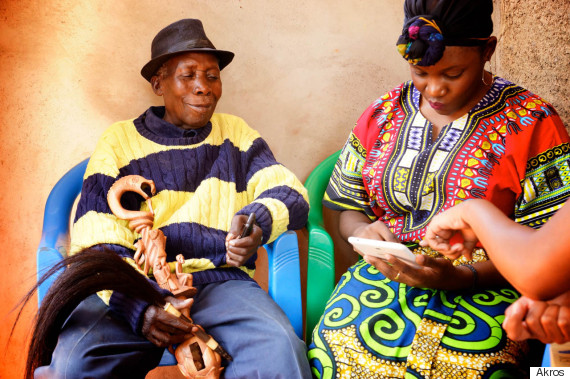 The more chiefdom orientations we completed, the more a theme emerged: Chiefs wanted their chiefdoms to be open defecation free, and the data we were providing them was the empowering catalyst they needed to take action. We continued to work with the Government of the Republic of Zambia to put data at the fingertips of the chiefs using automated data feedback to a tablet computer. Now, chiefs throughout rural Zambia can push a button on a tablet and see how well their chiefdom is doing in WASH compared to the previous few months, and also compared to other chiefdoms in the area. Engaging chiefs in WASH activities was facilitated by the use of modern communications and revitalized our WASH efforts. Celebrating with the chiefs when their chiefdoms became open defecation free was just one of the perks of getting them engaged.
The success has been huge, both for people in rural villages and also in geographic scope. A few weeks ago, we celebrated open defecation free status for Chiengi District, one of the most remote districts in Zambia, tucked up along the border with the Democratic Republic of Congo. Chiengi District is the first district in sub-Saharan Africa to achieve such a status. And more districts throughout Zambia are following suit, ready to join Chiengi soon in being open defecation free.
This blog post is part of the "WASH and the MDGs: The Ripple Effect" blog series, in partnership with WASH Advocates, addressing the importance of water, sanitation and hygiene (WASH) to global development. To see all the other posts in the series, click here. To learn more about WASH, visit the WASH Advocates website, and for more information about the Millennium Development Goals, click here.
Related
Popular in the Community