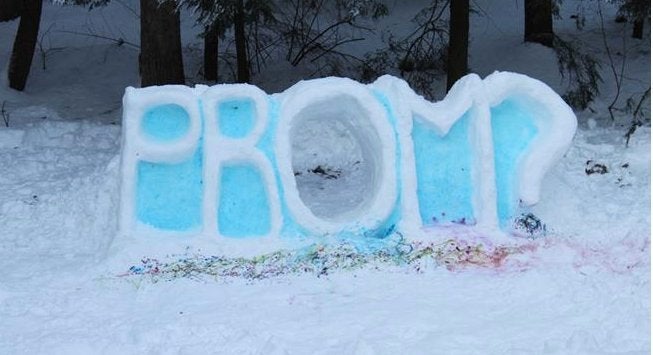 Last week's historic Northeast snowstorm wasn't a total bust for everyone affected by the blizzard. The snow came in handy for one high school senior in Connecticut who decided to use the weather as a romantic way to ask his girlfriend to her senior prom.
NBC Connecticut reports that Stephanie Samuelson from Granby woke up on Valentine's Day morning to a 5-foot sculpture that read, "PROM?" (Scroll down for more photos.)
Samuelson's boyfriend, Dan, started building the snow sculpture around midnight on Thursday with help from her brother, Jamie. They worked all into the night, only taking a coffee break at 5:30 in the morning.
While this is one of the more creative promposals we've seen so far this year, teens have a history of turning the simple question of prom into fun, elaborate affairs.
Last year one teen blind folded his girlfriend and decorated his high school hallway, complete with 1,500 pink balloons and a handmade sign that read, "Tina, will you go to prom with me?" The adorable encounter can be found on YouTube.
What's the most creative promposal you've seen at your school? Sound off in the comments or tweet @huffpostteen!
Support HuffPost
The Stakes Have Never Been Higher
Related
Before You Go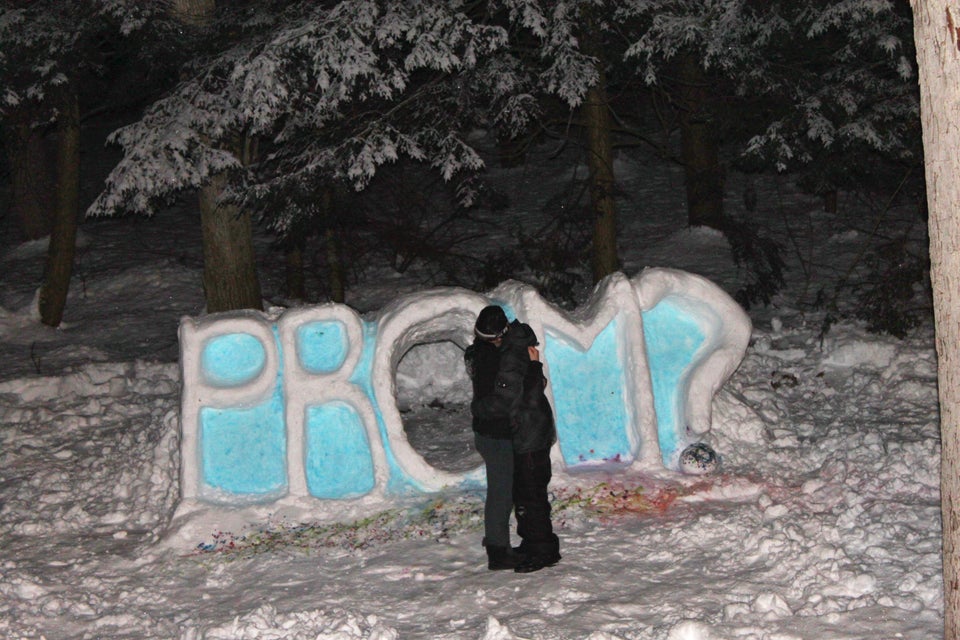 Prom Invite to Melt Over'
Popular in the Community