Kim Kardashian and Kanye West began dating in 2012 and were married in 2014, but West had been pining for the reality star for years.
While that's sweet, their story actually begins two years before Kardashian was attached to Hilton's hip at every photo op. Their love story begins way back in 2003, when Kardashian was working as a stylist for Brandy and crossed paths with West during a recording session of "Talk About Our Love." The rapper was apparently smitten, but Kardashian was dating Brandy's brother Ray J, so it wasn't meant to be just yet.
In 2008, West recruited Kardashian for a failed pilot for a hip-hop puppet show called "Alligator Boots," in which Kardashian dressed as Princess Leia, while he played a Stormtrooper. According to Kim, this is when they "first really connected," but alas the timing still wasn't right.
So the pair, who would one day become Kimye, kept in touch. Even though they still weren't together, West is one of the people we have to thank for the existence of Kardashian's one and only attempt at music, "Jam." It's interesting that West advised Kardashian to go all in on a project she'd later call her "biggest regret."
"So I talked to friends like Kanye and a few of my other musical friends, like this is their life," she explained. "They gave me good advice. They asked me what I do for fun, and I said, 'I go shopping, I hang out with friends.' And they said, 'We go to the studio for fun. Come have fun with us. Don't think too much about it.'"
So, she she did it. And West was even on set during the shoot for the music video -- which provides us with proof of just how in love he was with her. Look at this smile.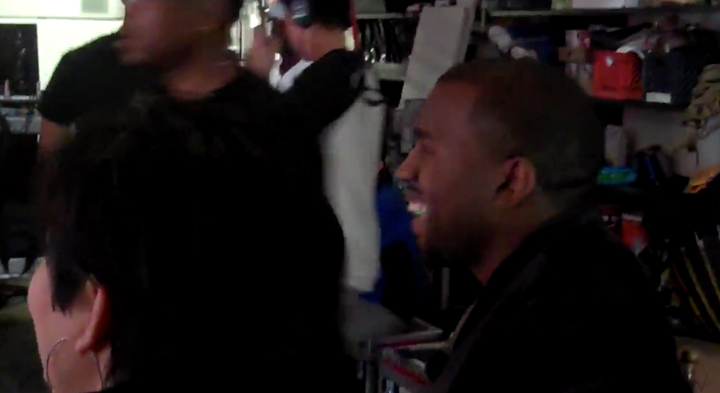 Before You Go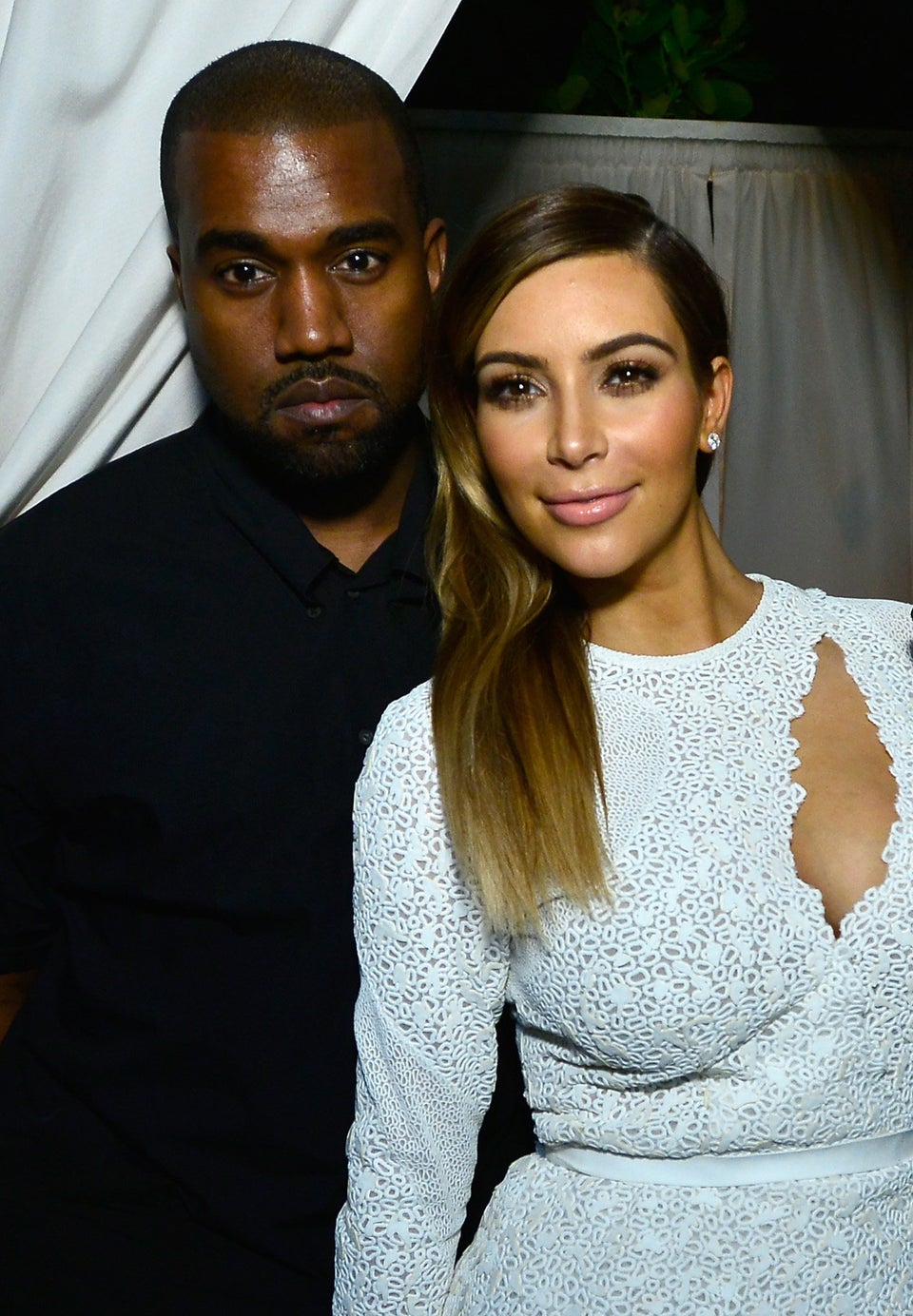 Kim Kardashian & Kanye West
Popular in the Community