You can be the best wedding planner in the world, or the most effective and organized Do-It-Yourself bride and groom in the world, but if you don't have good relationships with your vendors, you're going to have problems pulling off a flawless wedding.
Let me be clear - no wedding is perfect. There are ALWAYS problems. But most of the time, the things that go wrong behind-the-scenes can be fixed before my clients even know about it. That's the critical time when it's up to the planner and the vendor to work together in a perfect duet in order to create things that don't exist and make other things appear out of thin air. Without a TEAM of people working together to make sure an event comes together and runs smoothly, you're looking at a potential nightmare.
However, if you have good vendor relationships, almost any problem can be solved. And as a planner, I can promise you that one of your vendors will save your butt in a big way - whether you're a professional planner or it's your own wedding. That's the number one reason to spent time vetting and selecting the very best vendors.
But remember, you don't build relationships with vendors overnight. And if you've been rude or nasty or dismissive of your vendor's concerns prior to the wedding, it's tough for them to be the best troubleshooters they can be when you call in a panic at the 11th hour. Treat them with professionalism and respect from the very beginning.
Last week, my company planned a fabulous wedding for a Broadway actress and her Dutch businessman fiancé on Vieques Island. They were fun to plan with, but the bride had a very specific vision in her head of what her wedding would look like - most especially the flowers. Her bouquet, in particular. As the planner, I had it all under control - at least the parts I could control. Being located on a small island located off the coast of Puerto Rico, sometimes there are a few things out of our control. Most commonly, the flowers.
I became a florist under duress. I had opened Weddings in Vieques on the tiny island off the coast of Puerto Rico, and the one and only florist on the island was infuriating my brides. He couldn't just look at a picture and copy what they wanted - he had to "interpret" it "creatively." Let me assure you that interpretations of creativity can vary dramatically. The thing about living in such an isolated place is that we didn't have any other vendor options. I followed the theory that if you want to have it done right, sometimes the only option is to do it yourself. That was seven years ago.
When I first started looking for a flower supplier in Puerto Rico, I got seriously frustrated. They don't have elaborate websites - or any website at all - for the most case. My Spanish, while passable, is a challenge on the telephone where I sometimes can't understand the rapid fire Puerto Rican dialect (even after living here for more than seven years).
What was worse was that when I did get some suppliers (I finally flew over to the big island and spent a day meeting with them in person to get all my questions answered), I quickly learned the hard way that my newness to the industry was getting me taken advantage of - they'd sell me anything expensive, even if it was something too delicate to actually work in this tropical environment.
Let me assure you that on an island off an island, you cannot use peonies, tulips, ranunculus, poppies, anemones, and a host of other really delicate flowers. Especially for outdoor weddings and events. It just doesn't work. But nobody told me that - they just sold me flowers and then laughed at my horror stories of making them work the first few months. I learned to order safe backups in the same colors as the new flowers I was working with just in case. Flowers didn't become profitable for my company for a long time.
And then I met Randall Franklin. He's a sales rep at a company called Potomac Floral Wholesale in Silver Spring, Maryland - next to DC, my hometown. And I learned quickly that their company could send me just about anything that could be sent from the big island and get them here just as quickly. The difference was, Randall wouldn't sell me things that wouldn't survive the trip, or work in the Caribbean. He gave me excellent guidance.
He was a godsend and he talked me through hand-wiring orchids and sent me the supplies I needed. He held my hand through arrangements that looked so complicated to me that I wanted to scream, looking at the pictures and telling me exactly how it had been done and what I needed to use. I did my own homework too and taught myself everything I needed to learn along the way, but if not for the hand-holding of this flower guy back in the states, I would have had some legitimate disasters.
All along, I've continued to buy about half of my flowers from local San Juan suppliers. But the thing is that the flowers aren't "local" even if they're tropical - Puerto Rican suppliers are getting the vast majority of their flowers from the same place as any big supplier up in the states. Most roses come from Latin America and most of the world's commercial orchid population comes from Thailand (a hot mess for weddings worldwide when political problems shut down their airport a few years ago). I buy from Puerto Rico when I can because of the shipping costs. But if I have something special or urgent, I call Potomac Floral Wholesale. Every time.
As my skills as a florist improved, we opened Flowers in Vieques to offer floral services to brides and grooms who weren't my wedding planning clients. There are some beautiful hotels on this island and not everybody uses a wedding planner nowadays. DIY is big, even if destination-DIY is tricky. All of a sudden we were getting more unusual requests and needing more flowers more frequently.
The thing is, getting flowers only begins by ordering them. It's actually having them arrive ALIVE and on time that's nearly impossible down here. And we've had some close calls. Boxes of flowers stuck in customs for a couple of days and things like that. But Randall spent a LOT of time with me on the phone with UPS getting boxes grabbed and held in cold storage in San Juan while I put somebody on an airplane to the big island to get them. When you're that far behind, you can't wait for the one and only UPS guy to arrive on a ferry at almost 11 pm to deliver them to you the night before the wedding. Even if your company loses money, it's better to personally retrieve them and have them in your hands as early as possible. What if the weather gets bad and the ferry doesn't make its trip? I'd be screwed. I can't take that risk - there's only one strike in weddings.
At some point a few years ago, Potomac switched to FedEx. Nothing's different about the delivery - the one and only FedEx guy comes and finds me wherever I am (at a wedding welcome party in a bar one night) at 10 or 11 pm when the last ferry finally arrives and he unloads the FedEx cargo. But he's a nice guy and always texts me to let me know when he'll be getting here and if he's got my boxes. Sometimes, he doesn't.
Enter the vendor-love-of-my-life, Andy Pagan - the general manager of Potomac Floral Wholesale. Randall was gone for the night when I realized we had a shipping problem and called for help. Our flowers were stuck in San Juan on a Friday night and wouldn't be shipped til Monday. And we knew they'd be dead by then. Andy returned my urgent call and it turns out, he's Puerto Rican. That's key when you need to get through the automated phone system to contact the actual counter of the FedEx office by the airport in San Juan. He got them to put our flowers into cold storage and we had someone waiting at the back door of the FedEx building at 8 am the next morning to retrieve them. Disaster averted.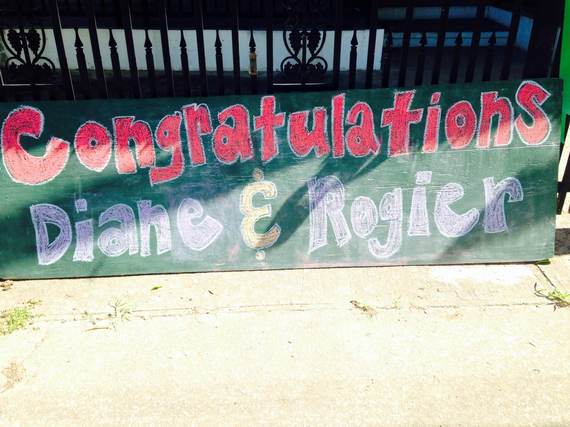 Last week, I had a similar problem. I couldn't order my flowers down here for Diane Phelan and Rogier de Boer's wedding because the garden roses she desperately wanted wouldn't be on the big island early enough for a Thursday wedding. I'd planned ahead, carefully coordinating with Andy, and I thought for sure we'd have them Tuesday night, based on our last few shipments. But it was not to be. When I called my FedEx guy (how jealous are you that I KNOW who should have my flowers on the way to me) and he didn't have them, I flat-out panicked. Diane was going down the aisle on Thursday at 3:30 pm. Best chance of delivery had become 11 pm on Tuesday night. And having been out of water so long, they'd need a good soak before we could start working with them to create décor and bouquets. If they weren't dead.
I texted Andy in a panic and he contacted his rep immediately. At midnight, we were still on the phone sorting things out but Andy got FedEx to find the flowers (somehow mysteriously stuck in Memphis since 2:30 am the prior morning - see I told you they should have gotten here). Because of the GM's persistence, FedEx found the box in Memphis and got it on an airplane to Puerto Rico. One of my employees flew to the big island, retrieved it as soon as it arrived on the 10 am flight (not without incident and holdups at Agricultura on the way in) and hand-carried those flowers back to Vieques on the next flight.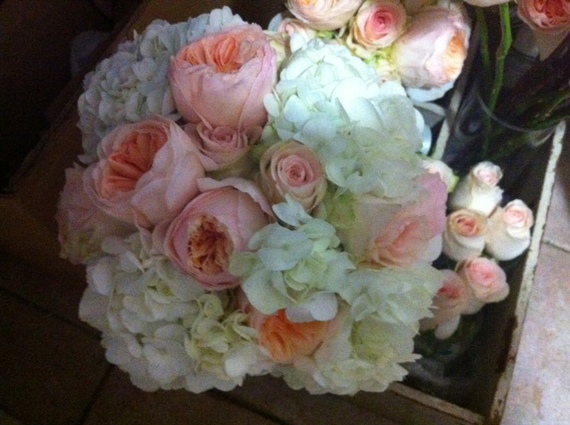 Not every vendor would have done that for just any customer. It takes relationship-building from the first moment you start planning weddings, even if it's your own special day. Over the years, caterers have found unusual last-minute signature drink ingredients, even when they had to be brought in from St. Croix. And my cake lady has come through spectacularly even after a bride changed the cake flavor three times in the last week prior to her wedding. They didn't have to do those things but they did - because I asked nicely and explained the predicament and didn't yell or scream or make demands.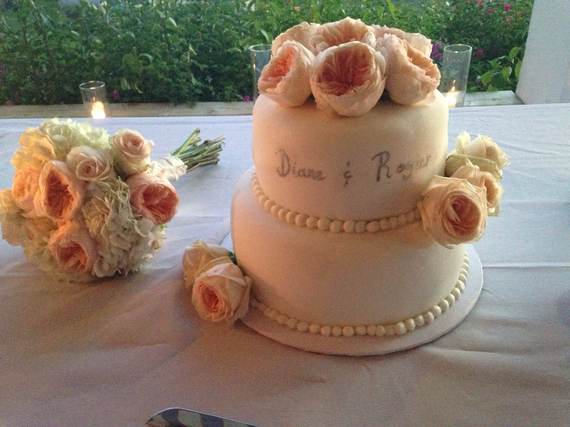 A little bit of sugar goes a long way in wedding planning. The way you treat your vendors will be reflected in their performance at the wedding events. Being organized, keeping them in the loop, ALWAYS paying on time and thanking them for tremendous efforts is the way to make sure that when something goes wrong, you have a whole team behind you to help fix the problem. If your vendors won't help you in a crisis, you're working with the wrong vendors.