There are many forces that encourage today's youth to seek happiness through consumption of products, substance, and ideas. We are enthused to celebrate these teen leaders who have been recently awarded a Youth Rising Program Grant. We salute the way they work to channel their energy for increasing critical consciousness, beauty, and unity in their communities.
The Cultural Appreciation Art Project is an art project for Oakland Youth at the Urban Promise Academy. The art project will allow youth to plan, illustrate and display multi-ethnic cultural imagery that celebrates cultural similarities and differences to help youth to create a safer community where cultural differences are celebrated and similarities recognized.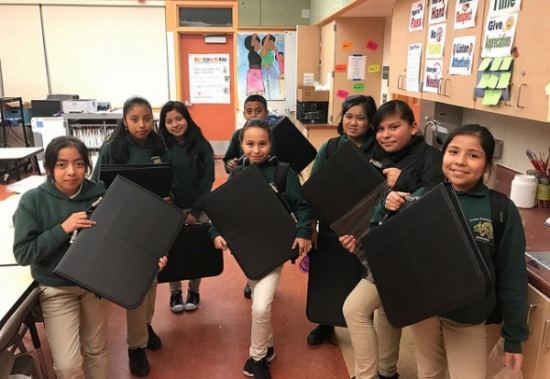 Through this project, youth and their parents will recognize ethnic diasporas and move away from stereotypes of race. They will see the intersectionalities of race where we recognize Black Arab, Afro Latinos, etc; The project's first goal is that youth will create and hold deeper friendships and relationships with one another, youth, and adults.
Lyndsi Zapata Siza Los Angeles, CA is a Los Angeles based, debut, dance company. The momentum of our country's political climate gives Artistic Director Lyndsi Zapata, much reason to put her creative craft to work. The company will perform and communicate through dance, while touching on issues of today that must have light cast on them.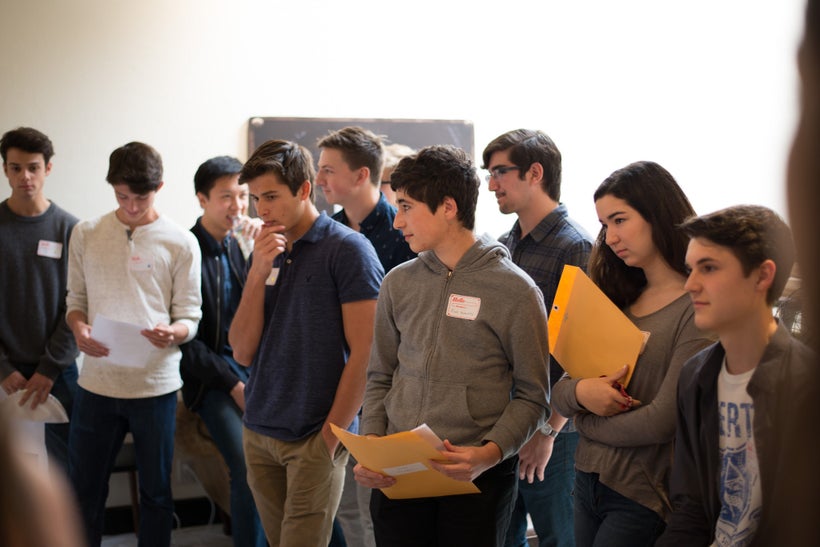 Stanley D. Pomichter III Elix Incubator San Francisco, CA is California's first social impact incubator for teen entrepreneurs. Founded by a group of high school students (Isabella Liu, Stanley Pomichter, Andrew Yates, Haley Catton, and Brendon Wright), Elix works to promote positive teen-driven change by seeding and incubating teen-led social enterprises. Elix's team has been recognized by the University of Delaware's Diamond Challenge and launched six social ventures working to promote issues ranging from educational equity to alternative energy efficiency to the psychological well being of children in disaster zones.
Margaret Elizabeth Akin All-Californian Oratory Resource Network Alamo, CA is a new approach to California Natives language revitalization envisioned by Emmy Akin, in collaboration with Joanne Torres & Desirae Harp (Mishewal Wappo), Sky Road Webb (Coastal Miwok), Kanyon Sayers-Roods (Ohlone), Jerod Ward (Winnemem Wintu), and Diego Gomez Aldana (Colombian linguist). Through inter-tribal collaboration and volunteer linguistic services, the collaborative creates a secure online domain where California Natives can not only upload words, recordings, photos and other media, but also connect to their own tribe and other tribes through forums and open source audio dictionaries. A public section of the website will also be developed that serves as an educational resource of California Native history and culture.
Luis Neuner Sweat for Luck Karuk Indian Reservation, CA is an activity to restore the traditional sweat lodge ways to provide a healthy lifestyle and environment in the Orleans Community. The project's name comes from the traditional Karuk practice of purifying one self after being exposed to a burial and for good luck in advance of doing an important undertaking. The traditional purifying lodge will be built to bring back these critical ceremonies to the youth and women as well.
Colette Chen Project Lighthouse San Marino, CA aims to take a step in breaking the cycle of homelessness in Los Angeles by providing underprivileged children with the basic resources, knowledge, and skills that they need in order to make a change in their lives and in others as well. Through this high school club, members work to create a solid foundation for the homeless youth so that they can have a concrete chance for success.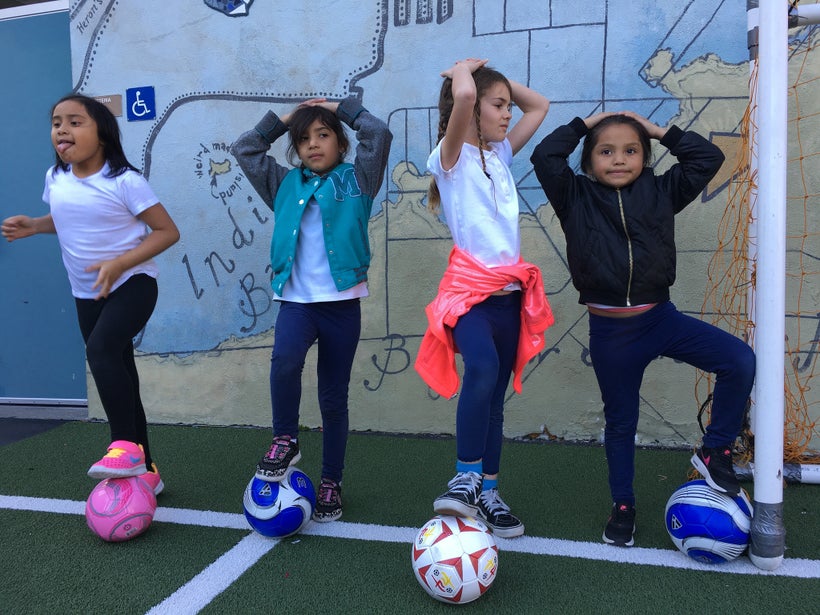 Siena Clark Girls' Soccer & Leadership Fair San Francisco, CA Siena Clark is hosting a Girls' Soccer & Leadership Fair for girls ages 7-18 years old living in San Francisco. The goal of this fair is to provide girls with a safe space and fun environment to learn about soccer and how to be strong leaders. It allows for girls of various socioeconomic backgrounds to come together with the community of San Francisco behind them to support girls to be strong athletes and leaders!
Josue Rendon & America Sanchez – Transformed People, Transformed Neighborhoods San Diego, CA Co-leaders at UrbanLife Southeast High School are planning a series of monthly youth-led gatherings that foster racial reconciliation, a deeper understanding of systemic injustice, and a safe space to discuss ways to resist and grow as young neighborhood leaders.
Nathan Villatoro AutoMind Los Angeles, CA Nathan will be creating a technological mechanism that will open his school's doors with a push of a button to avoid bottlenecks and rushes of students at the doors. His school has not had the resources for this so his contribution will support leadership to solve this problem.
Jan Perez Mazetastic Los Angeles, CA Mazetastic is an obstacle course for young kids designed to be unique, fun, and interesting to users to keep them stimulated. Jan loves the idea of having fun in ways that makes our bodies and minds stronger! She is also passionate about kinesthetic learning and her hope is that participants in the 5th grade will get a boost in their overall development so that they are empowered to transition into middle school soon.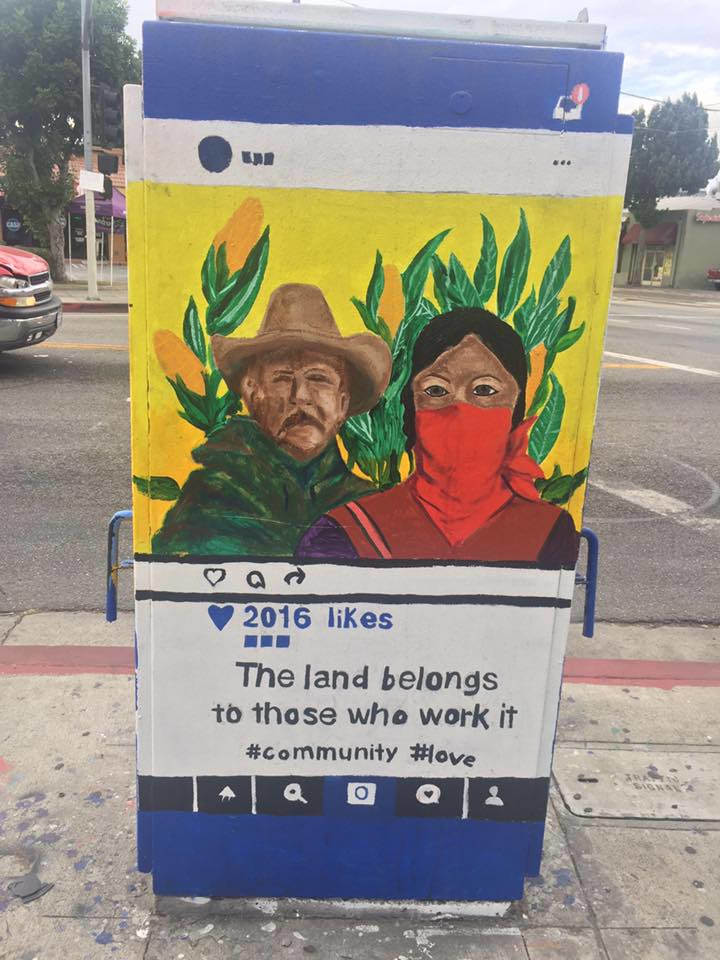 Joscelyn Aceves Ethnic Studies Studio Art Pico Rivera, CA The youth of this group, Escuelita Aztlan Los Angeles, are flagships for creating community art that does not exist in this community. Through a rich process of community circles and cultural education from the lens of Ethnic Studies (Chicano art, Native American art, African American art, Asian American art...) youth leaders will create a community mural to stimulate events, art and projects based on their culture. The youth will delve into the public art medium more profoundly than ever through studio art practice, mural case studies, mural design and an exploration of artivism.
This post was published on the now-closed HuffPost Contributor platform. Contributors control their own work and posted freely to our site. If you need to flag this entry as abusive,
send us an email
.