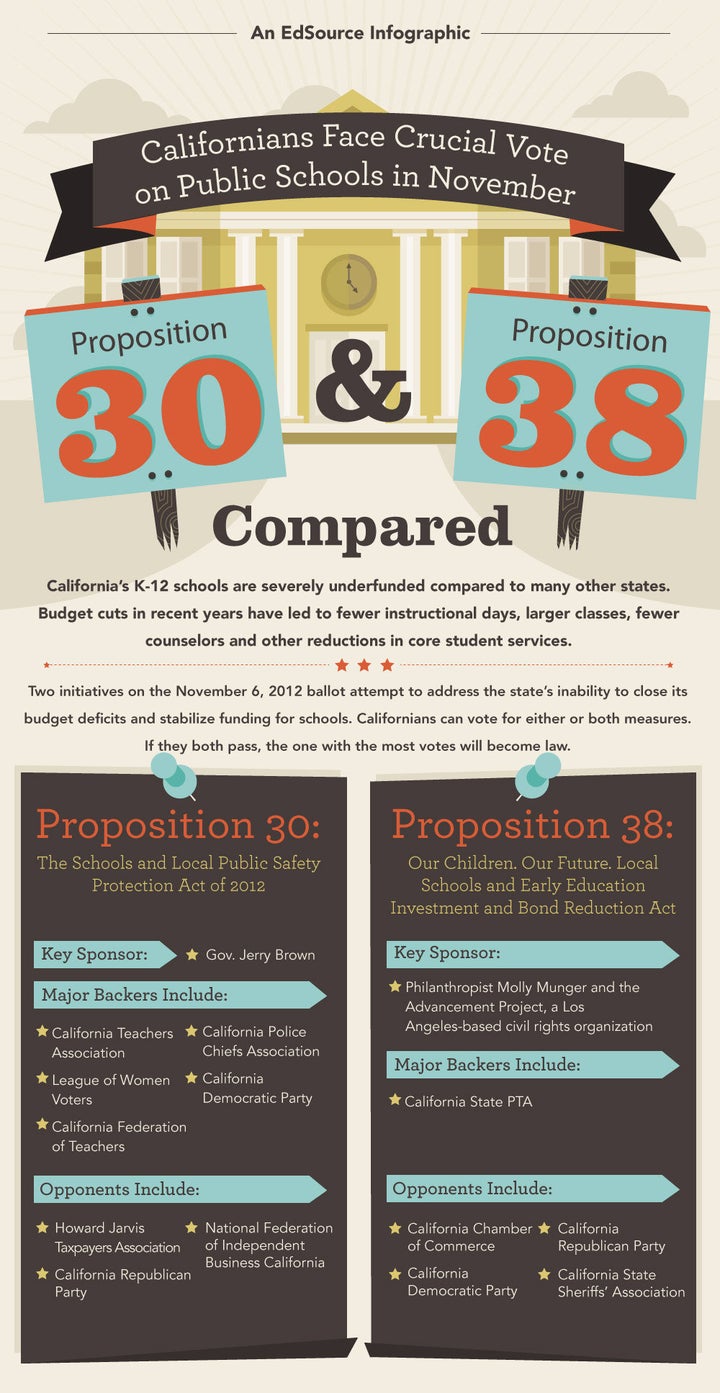 When Californians hit the voting booths Nov. 6, they will be choosing between two initiatives that will drastically affect how the state's struggling public schools will be funded.
Prop 30, sponsored by Democratic Gov. Jerry Brown, would raise income taxes by 1 to 3 percent over seven years for those earning $250,000 or couples jointly filing returns for more than $500,000. The plan would raise about $6 billion annually, $2.9 billion of which would go to K-12 schools and community colleges in the first year.
Prop 38 is championed by millionaire civil rights attorney Molly Munger and would increase state income taxes for all Californians over 12 years. Revenue from the program -- at an estimated $10 billion annually for the first years of the program -- would directly go to K-12 schools and early education programs. For the first four years, however, 30 percent of those revenues would pay down state bond debt.
The EdSource graphics below only include what they regard as "the principal similarities and differences between the two initiatives. Voters seeking more details can consult the multitude of resources listed on Page 8 of this infographic, the official California Information Guide, and the websites of the Prop. 30 and Prop. 38 campaigns. Or listen to a discussion of Prop. 30 and Prop. 38 on KQED's Forum radio program.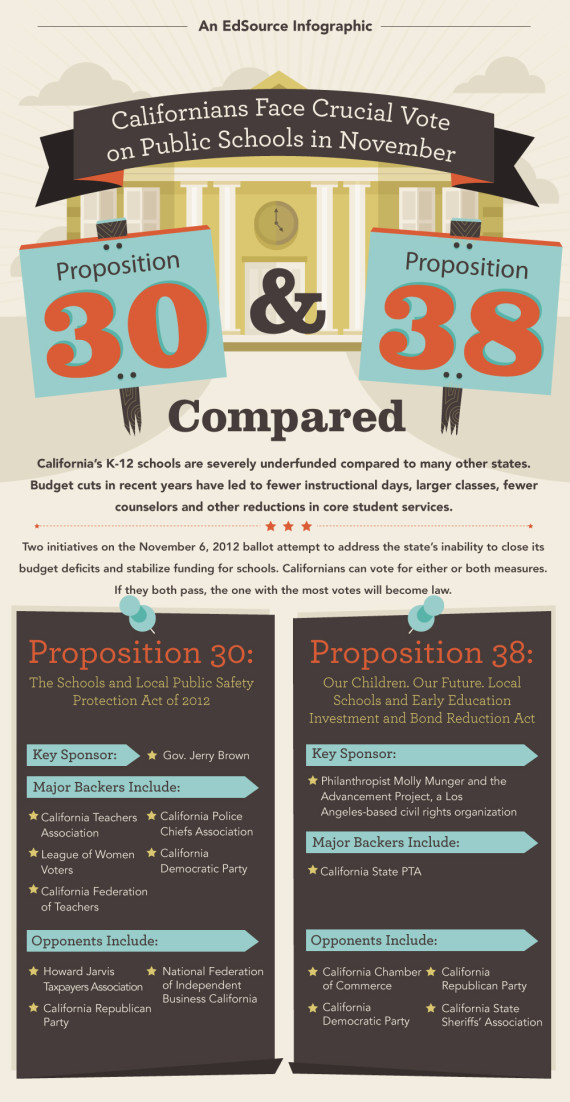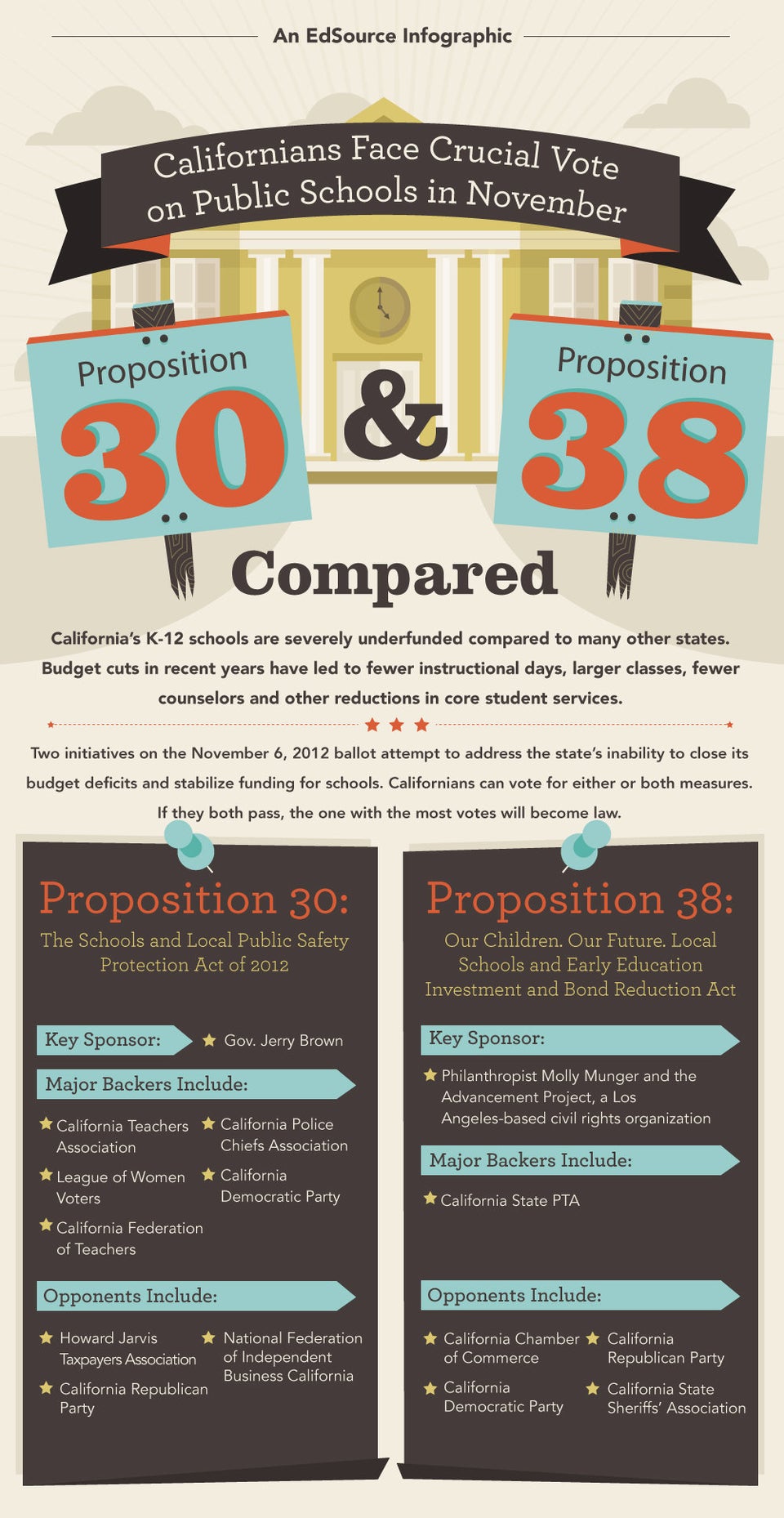 California's Props 30 And 38 At A Glance
Popular in the Community