 The future of higher education in California may hinge on whether or not voters approve Proposition 30 on the November ballot, a measure that would increase taxes and prevent triggered cuts focused almost solely on public schools and universities.
Depending on how voters decide, education in California could finally begin to see a restoration of funding, or at least the end of years of devastating budget cuts. When California passed its fiscal year 2013 budget, the numbers were predicated on the passing of Prop 30 on Nov. 6. A failure for the bill would trigger an array of cuts, mostly aimed at K-12 and higher education. If voters reject Prop 30, it is believed that the University of California will accelerate its course of privatization and spark further student protests that will make last year's tumultuous demonstrations look mild.
Prop 30 would raise income taxes by 1 to 3 percent for the next seven years on individuals making more than $250,000 or couples filing joint returns of more than $500,000 per year, and it includes a quarter-cent sales tax increase for four years.
The California Legislative Analyst's Office, which provides nonpartisan analysis for the state Legislature, concluded Prop 30 would raise an average of approximately $6 billion annually through 2017. Close to 80 percent of the new revenue would come from the top 1 percent of earners in the state, according to the California Budget Project, making it a progressive tax fix overall. The bottom 80 percent of earners, whose incomes have declined in the past 25 years according to the CBP, would pay less than 10 percent of the new taxes.
When Gov. Jerry Brown (D) signed the FY 2013 budget, it included an agreement with the University of California not to raise tuition, and the California State University system pledged that if Prop 30 passed, its students would receive a $498 tuition reimbursement. But Robert Meister, president of the Council of UC Faculty Associations, said its budget is dictated by that of the state. Because California's budget was predicated by the passage of Prop 30 -- or significant trigger cuts if it fails -- Meister calls the arrangement a form of "budgetary terrorism" on higher education funding.
Nevertheless, Meister said faculty have no choice but to support the measure, because there is no plan B to shore up university funding and the alternatives are much worse.
All but 1.6 percent of the $6 billion trigger cuts would hit some level of public education, with much of that directed to K-12 schools.
If Prop 30 fails, both the University of California and California State University systems will get a $250 million cut. UC would likely increase tuition by a minimum of 20 percent to respond to the shortfall; CSU would likely raise tuition and admit 20,000 fewer students to respond to its own cut, according to reports. Community colleges would get another $338 million cut in the middle of the 2012-13 academic year, and faculty could expect more job losses and furloughs, not to mention a lack of a pay raise.
"[Brown] came into office with the promise that he would go to Californians and defend the public the sector," Meister said. "His approach instead is to act like a bad parent and hold a gun to the head of the favorite child": education.
John Gust, a graduate student at University of California, Riverside, says he supports Prop 30 because "it was important to strike a deal with the university" to keep fees down. But he expressed some reservations about making the arrangement through a ballot initiative.
"Do I love that approach? No," Gust said. "In some ways it's kind of like hostage taking."
The most recent poll by Reason-Rupe of voters in the state found that half currently support Prop 30, with 46 percent opposing it. Support has hovered just above 50 percent through most of the fall.
Meister, also a professor of political and social thought at University of California, Santa Cruz, believes if the sales tax increase wasn't included in Prop 30, it would easily pass. "People are willing to tax the rich to fund the schools," Meister said.
Overall, California has cut $2.5 billion in funding to higher education since 2008.
With the promise of tuition topping $15,000 for an in-state student, it's a far cry from the days in the early 1970s when Ronald Reagan stormed into office as governor demanding tuition be imposed on UC students. Yet, without new revenues, California has little choice but to include education for potential budget cuts, since there are no federal rules on how the state spends money on education.
Because California law requires a super majority of two-thirds in the legislature to increase taxes, new revenues have essentially been out of the picture and the state has opted for budget cutting. Sending a tax increase to the public for a vote takes the heat off of politicians, and holds potential for the first revenue increase in years.
Hope Richardson, policy analyst for the California Budget Project, said Prop 30 is a good approach because most of its tax increases target the top 1 percent of income earners in the state.
"It's just critical that new revenues become part of the picture," Richardson said.
Students have been keenly aware of the tuition hikes as well as the privatization measures at the public university systems in California. Activists held large-scale protests in 2009, using the tag "Occupy the University" and "occupation" tactics long before the Occupy Wall Street movement began in 2011. But last year's demonstrations garnered national attention thanks to the momentum of the simultaneous OWS movement, and the dramatic footage of police using batons and pepper spray on unarmed students.
"Our hopes were very far exceeded by the unanticipated fact that the Occupy movement turned the student movement into a broader one that didn't produce a backlash," Meister said.
Gust, the Riverside grad student, said there is a mobilization for demonstrations at the November University of California Board of Regents meetings, though much of the action depends on what happens with Prop 30. Gust believes if Prop 30 fails and tuition goes up again, the resulting student demonstrations would "dwarf" last year's protests. Even if Prop 30 does pass, students will still be resistant to privatization and decentralization measures, urging new, alternative sources of fundraising.
The Reason-Rupe poll also found many Californians hold a view similar to that of the student activists: 81 percent believe California's public university regents and trustees are "not doing enough" to control rising tuition costs.
"Last year, what happened was necessary to start waking people up. I think Sacramento was asleep," said Shahryar Abbasi, external affairs vice president for the Associated Students of the University of California, referring to the state legislature in Sacramento, the capital. "Last year showed them -- a lot, lot, lot more widespread frustration from students and faculty."
Abbasi said now there's a sense of urgency. While Prop 30 isn't a long term fix, it lays the groundwork for a return to investing in higher education in the state.
Richardson, the policy analyst, said if the state doesn't move closer to a balanced budget, "then public schools and higher education will definitely see deep cuts that will affect not just have an immediate effect, but moving forward will be dismantling the building blocks of a strong economy."
Related
Before You Go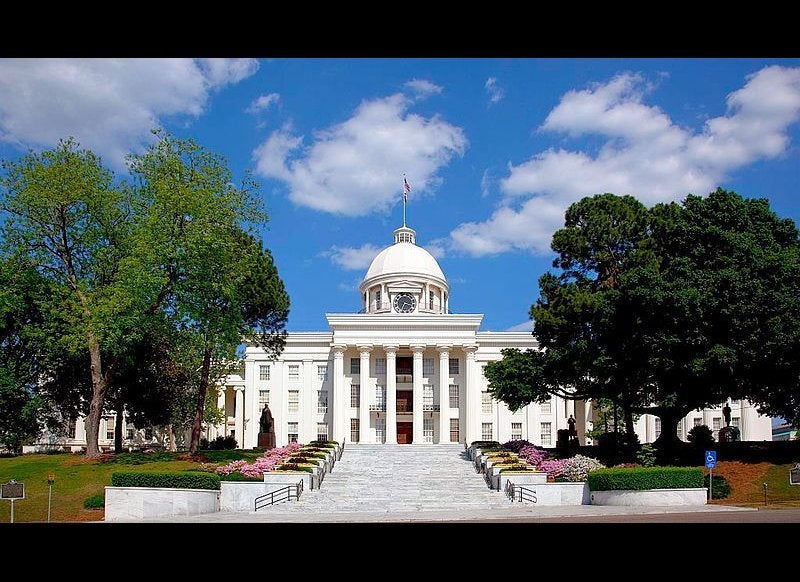 Tuition Hikes Around The Country In 2012
Popular in the Community